One of the things I enjoy doing at the end of each year is taking a look at which blog posts got the most traffic. I find it fascinating to see the topics that were of interest to my readers. They are typically a mix of Park City lifestyle posts (restaurants and activities) combined with real estate strategies. Like everything this year, there were a few curveballs in there. I was surprised to find the number one blog of the year was a post about Salt Lake City restaurants, but the culinary scene in the valley is starting to become something to write home about.
2020 sure will be a year for the memory books. I am holding a strong, yet cautious, optimism for 2021. I wish all of you peace, joy and health this year and always. I hope you continue to enjoy my weekly blog. I put a lot of thought and effort into what I think you, the reader, will enjoy and find useful. If you ever have suggestions, please feel free to contact me!
The Top 10 of 2020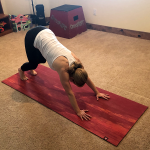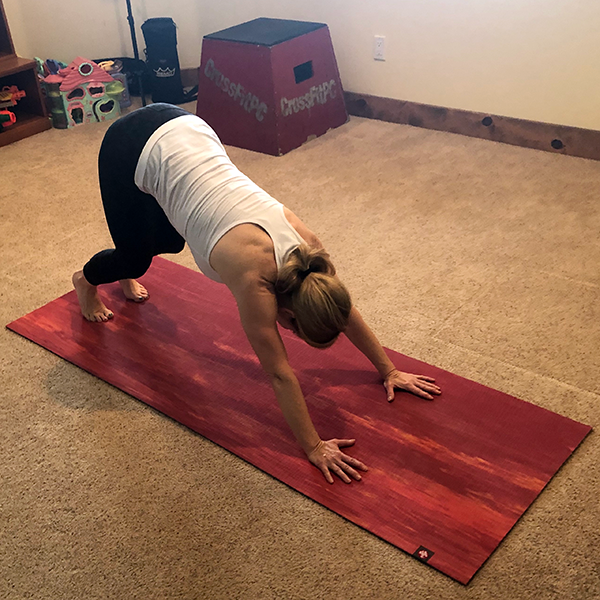 Posted April 15, 2020 | I was firing on all cylinders in 2019. I closed 50 transactions with a part-time assistant. I completed a 200-hour yoga teacher training, exercised 6-8 times per week, traveled to Europe for 3 weeks and attended several professional conferences. All of this amazing activity and positive energy came crashing to a halt on January 6, 2020.
Posted January 29, 2020 | Are you thinking of taking Airbnb rentals while selling your house? If so, read on. I showed a two-bedroom condo near Park City's Main Street last fall. The agent/owner was taking Airbnb rentals while selling the property. He bragged to me that he had $85,000 in rentals booked for the upcoming season. I informed him that was going to be a problem.
Posted June 29, 2020 | Could this be the summer of the picnic? Experts say picnics, especially when limited to your family unit or small groups, can be one of the lower-risk activities you can enjoy during COVID-19. With 4th of July, Arts Fest and Park Silly (among others) postponed this year, you might be looking for alternative activities to relax outside. A Park City picnic sounds like just the ticket. I've also included two of my favorite nearby spots for a picnic.
Posted May 19, 2020 | Those of us who were grown-ups on 9/11/2001 will never forget that day. I lived in Manhattan Beach California at the time (Los Angeles County). My son was 17 months and my daughter was just 3 months. Soon after, the economy crashed and our nation was at war. It was a terrible time. Six months later, my husband lost his executive position at a health care company.
Posted July 8, 2020 | If you've been on Parley's Summit (the highest point on I-80 between Salt Lake City and Park City) since early 2019, you may have noticed the new wildlife overpass. The Utah Department of Transportation (UDOT) constructed the bridge to cut down on animal collisions. The price tag? $5 million.
Posted April 7, 2020 | If you think the words 'real estate' and 'pandemic' don't belong together, know that there is more to this story than meets the eye. I had (virtual) interviews with 13 luxury real estate agents around the United States and Costa Rica to learn how the COVID-19 coronavirus outbreak has impacted the real estate industry in their markets.
Posted January 15, 2020 | I sold 50 properties in 2019, representing 26 buyers and 24 sellers. That is a lot of real estate negotiating in just one year! I know what works and what doesn't. Here are some recent examples.
Posted March 4, 2020 | If you've gotten bored with the same old restaurant song and dance, Park City is the place for you. From fabulous brunches to outdoor dining, the possibilities are endless. But if you're looking to up-level your dining game into a dining experience, you're really in for a treat. True to Park City fashion, these unique restaurants offer exquisite cuisine sprinkled with a pinch of adventure. Bon appétit!
Posted March 18, 2020 | The purpose of this blog is to highlight some of the challenges REALTORS face in servicing our clients and the steps we are taking to mitigate risks and do what we do best, which is connecting buyers and sellers of real property.
Posted July 21, 2020 | Over the past few years, Salt Lake City has really come into its own as a hip destination. Ironically, some of the Salt Lake City restaurants on my list have been around for years. Since my son started attending the University of Utah, I find myself in Salt Lake more often and am always pleased to have the opportunity to try some of its great culinary offerings. Here are my favorites, in no particular order.