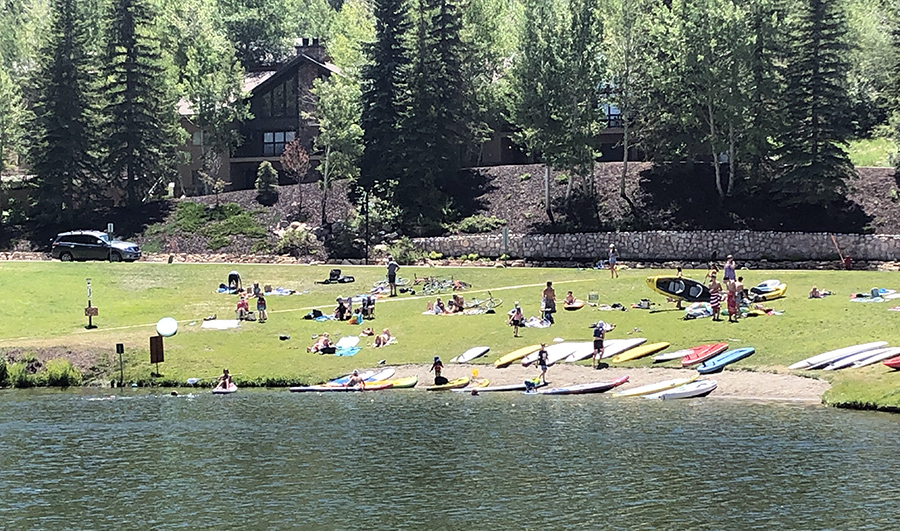 Could this be the summer of the picnic? Experts say picnics, especially when limited to your family unit or small groups, can be one of the lower risk activities you can enjoy during COVID-19. With 4th of July, Arts Fest and Park Silly (among others) postponed this year, you might be looking for alternative activities to relax outside. A Park City picnic sounds like just the ticket. I've also included two of my favorite nearby spots for a picnic.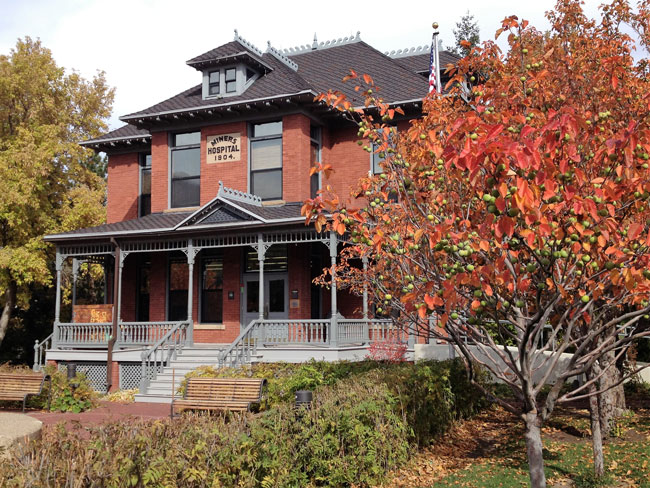 In the mood for a pizza picnic? Grab a slice or pie and visit Park City's staple pizza joint since 1979, Davanza's. Take the short walk down to City Park and find a spot on the lawn or near the historic Miner's Hospital.
Grab some salads and baked goods made fresh from the Deer Valley Grocery Cafe. Bypass the indoor and outdoor dining areas and instead head for some peace and quiet on hillside by the Deer Valley Ponds. Bring or rent some SUPs, feed the ducks and enjoy the serenity.
Although you can't carry their famous beer out the door, you can never go wrong with food from Squatter's Roadhouse Grill in Park City. You could take your picnic provisions down the rail trail by bike or drive to Prospector Park, a lovely treed space with play and picnic areas.
With easy online ordering, curbside pickup and healthy, seasonal meals, Vessel Kitchen offers one of Park City's best take out options. Hot food would remain hot and cold food would remain cold on the short drive to Willow Creek Park on Old Ranch Road where you can lay out your blanket and watch the dogs jumping in the pond.
I never knew the name of the park on Old Town's Lower Main Street until I just looked at Google Maps. 9th Street and Park Ave is a lovely, small lot with some trees. It's conveniently located to everything on Main Street but I recommend Harvest for this picnic pairing.
Kneaders in Kimball Junction is a great option for longer drives, because you don't have to worry about the food getting too cold or hot. The perfect picnic food doesn't require a fork, and their sandwiches and baked goods would be lovely at nearby Jordanelle State Park and Reservoir.
Trailside Park seems to have everything: a skate park, a bike park, an off-leash dog park, disc golf and more. Since there aren't many restaurants nearby, you'll want to choose one that travels well. One of Park City's best kept secrets is the Back Door Deli. Open Monday through Saturday, this is a fresh choice with many vegan options.
Versante Hearth, at the Park City Peaks Hotel, is offering a fun outdoor option this summer. "Versante on the Lawn" is picnic table dining in their fenced in lawn area. It's offered Monday through Friday, 4-8pm and Saturday and Sunday 3-8pm. They also have live music on the weekends. Be sure to check their social media for details.

Hiking with a friend at Alta.

One of the most beautiful parks in our area for a picnic is just down the hill in Salt Lake. Sugar House Park has a lake, breathtaking views, playgrounds, fields and courts and a lovely walking path around the perimeter. You'll find Cafe Zupas close by for a well-rounded picnic of soups, sandwiches, salads and their famous chocolate covered strawberry.

And finally, if you're willing to go the distance for your picnicing endeavors, Alta, Utah is a beautiful place to share a mountain lakeside bite with a friend after a lovely hike. An excellent picnic pairing would be the Spitz Cottonwood location on 6200 South, Mediterranean street food that is flavorful, delicious, and easy to eat with your hands.
Share your summer picnic photos with me #summerofthepicnic @nancytallman!