If you've been on Parley's Summit (the highest point on I-80 between Salt Lake City and Park City) since early 2019, you may have noticed the new wildlife overpass. The Utah Department of Transportation (UDOT) constructed the bridge to cut down on animal collisions. The price tag? $5 million.
The above video was released about six months after the bridge was unveiled, and it shows a variety of wildlife using the overpass. I heard a lot of mixed reviews before it was complete, with some mutterings of "how are the animals going to figure this out?". Well, animal instinct is an amazing thing. I'm really curious to know whether any predators have happened to cross paths with prey on the bridge. According to the Tribune, UDOT will be analyzing the results over 3-5 years but the initial results are encouraging.
We get so busy with the day-to-day in our little community that sometimes we forget to stop and smell the roses. I nearly always stop and take a picture when I see a moose family or herd of elk in my Jeremy Ranch community. It's great to pause and remember the wild things in this world.
Park City Wildlife
Speaking of wild things, what other wildlife might you encounter in your Park City endeavors? More than likely, you won't encounter much because these animals don't want human encounters. But never say never. It's good to know what's lurking about when you're hiking, biking or having a picnic. Here's a compilation of info from reputable sources like the USDA and Wild Aware Utah.
Bats – these mammals can be found throughout Utah nesting in caves, trees, leafy plants, rock cliffs and more. According to Wild Aware Utah, only a small percentage of bats carry rabies and they typically do not bother humans.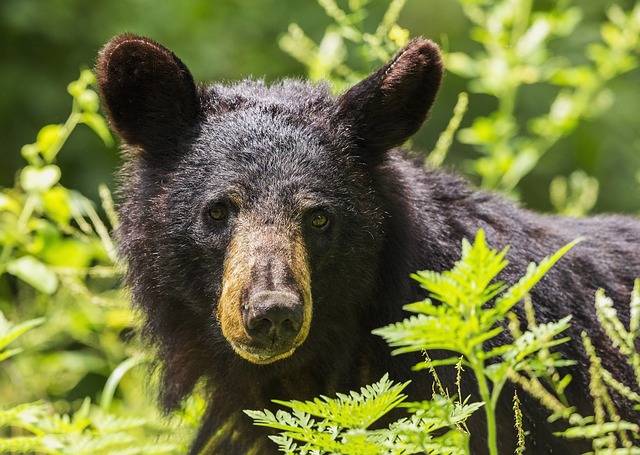 Bears – Black bears are not always black. They can be reddish or light brown as well. They are nocturnal and dormant in the winter, but it's good to stay alert, especially at dawn and dusk. Make noise in wooded areas, always keep scented food items secured. Your behavior is important for not only your safety but for that of the bears, because they have great memories and will come back to where they found food in the past.
Beavers – I've always found beavers to be amazing creatures. They can change the landscape around them with just the tools they were born with. It's best to avoid encounters because if they feel threatened, beavers will stand their ground and could attack.
Bobcats – I didn't think Bobcats were prevalent in this area but the wildlife cam above proves me wrong and they have been spotted in many of Park City's subdivisions. In a very rare encounter, be sure to protect your children and pets while backing away from the bobcat slowly while avoiding running. Make lots of noise and if possible, spray the animal with water.
Coyotes & Foxes – It's not extremely uncommon to hear a coyote's howl, especially in the quieter areas of Park City. Foxes in this area might be red or grayish. Coyotes and foxes are opportunistic, and while they normally feed on small mammals, they will also eat trash or pet food. Coyotes are rarely dangerous to people unless they become habituated. So remove all food attractants, trim vegetation and consider a motion light if you fear coyotes are becoming problematic. If you have a small dog, make sure it is always supervised when outside.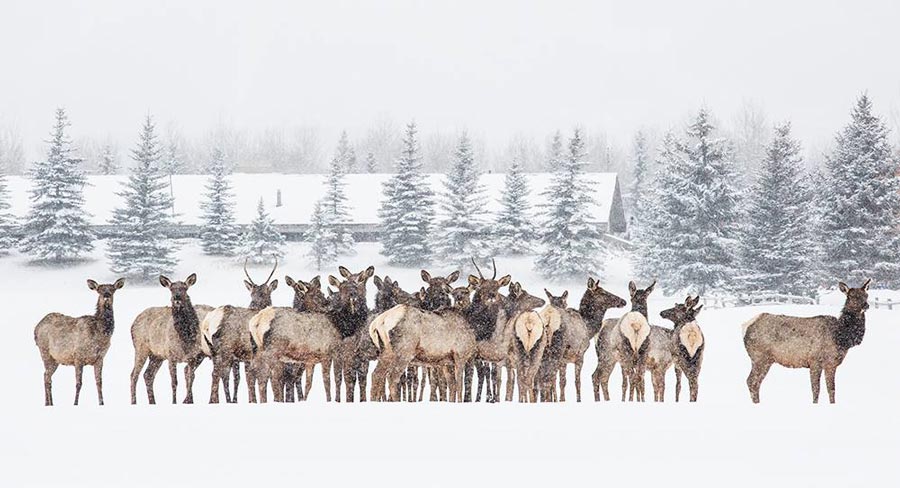 Elk – Utah's state mammal is a sight to behold. They live quite high in the summer and migrate lower in the winter. We have some huge elk herds come through various neighborhoods in Park City, often seen from main roads. If you do encounter an elk, keep your distance and recognize the signs of an agitated elk: ears back and stomping hooves.
Mountain Lions – Also called Cougars, these stealthy creatures are rarely seen by humans, but they do live here. If you see one, never run. Running could provoke their prey response. The best thing to do is to make yourself look bigger by raising your bike or opening your jacket. Make eye contact, pick up children and don't turn your back to them. In the extremely rare instance you are attached, fight back while protecting your neck and head.
Mule Deer – Spotting a deer might not be exciting to some, but it's good to keep a few things in mind. First, don't let your dog harass deer. It's actually illegal. Slow down driving through potential habitats at night. Keep your distance and whatever you do, never feed them.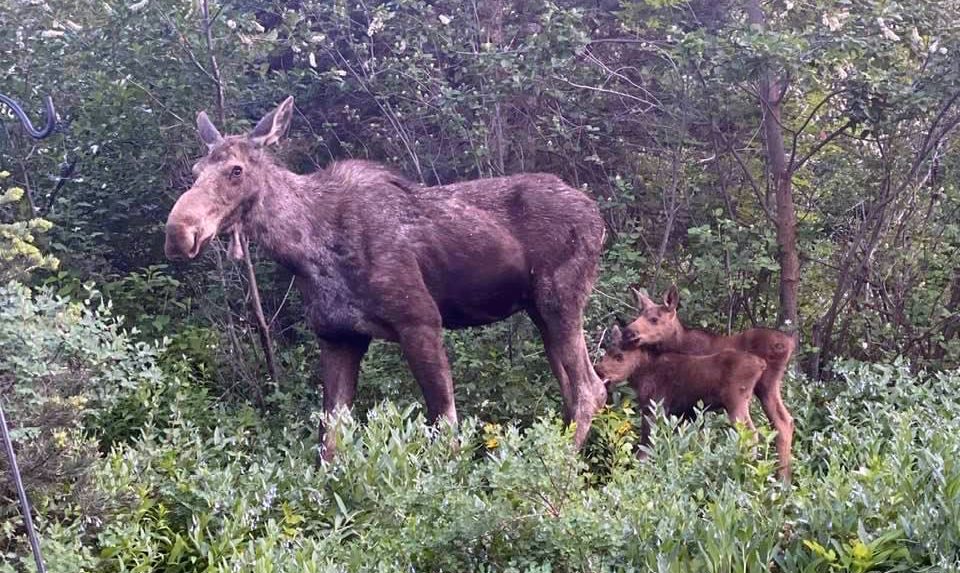 Moose – Fun fact: moose are a member of the deer family. They might seem like gentle giants but moose are active both day and night and can do some real damage. If you see a cow with her calf, know that they can be aggressive. Bull moose can also show aggression during fall breeding. If you see a moose, give lots of space. Back off slowly but do not run if you see signs of aggression (hair standing up on neck, snout licking or ears back). Talk to the moose and if you are charged, hide behind a tree and protect your head.
Porcupines – Have you ever had a pet get quilled by a porcupine? This is one key reason to keep Fido under control. Porcupines do not "shoot" their needles; they detach when touched. These nocturnal wonders are sometimes visible during the day, often in a tree.
Skunks – Most people can easily identify a skunk and its indescribable scent. Their spray can go up to 15 feet and is used as a last defense. Problems with humans and skunks usually only arise if a skunk has found food or shelter near human development. In this case it's best to call a licensed professional to take care of the stinky situation. If your dog has been sprayed, try this remedy from the Humane Society.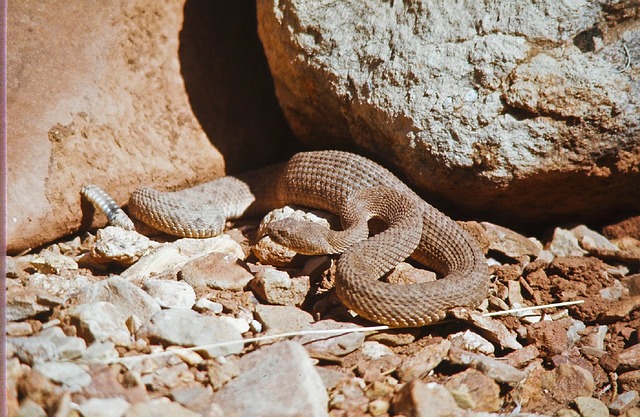 Snakes – there are many varieties of snakes in Utah, but of course, the talked-about one is the Rattlesnake. According to the USDA, they are most active in spring and fall, morning and evening. Rattlesnakes fear humans but snake bites do happen if they feel threatened. If you encounter a rattlesnake, stay 5 feet away and do not harass or try to harm the snake.
Park City Wildlife Safety
Wildlife is wild. We are in their territory. Never try to touch or approach wildlife. Do not feed the animals, and be sure to leave no trace when you're outside. Hike or bike with a friend and if you are alone, bring a bell or something else to make noise. At your house, make sure your trash is contained and secured, and that no food is left out.
December 2020 Update: DWR has released a new video showing wildlife using the bridge at Parley's Canyon. Pretty neat!