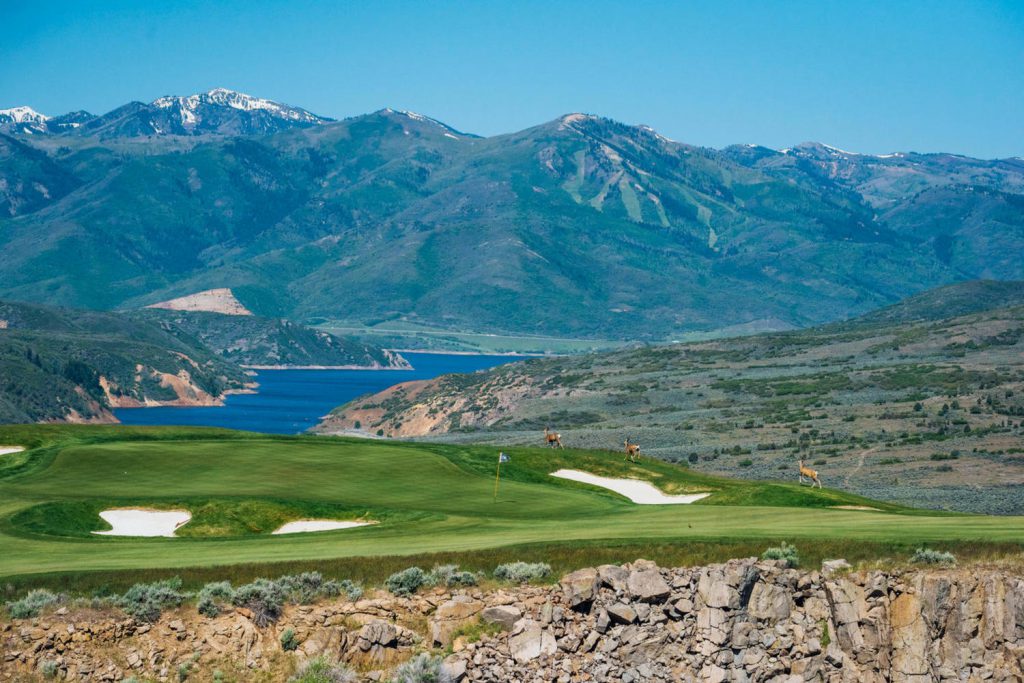 October is definitely the "twilight" of Park City's golf season, which generally runs from May through October, depending on the weather. Golfers from every hot and humid state (think Florida, Nevada, Arizona, and Palm Springs, California) flock to the mountains of Park City in search of our crisp, cool air and long summer days. The sun usually sets at close to 9:00 pm in the summer.
The Park City area has several public golf courses: Park City Municipal, Mountain Dell, Soldier Hollow, and Wasatch Mountain State Park. We also have a few private golf clubs, like Jeremy Ranch Golf and Country Club and Park Meadows, that are surrounded by public neighborhoods.
What makes Park City extra special, is that we have FIVE private, gated golf course communities. Ironically, the majority of these golf club communities are outside of Park City's zip codes, but they still attract residents looking to take advantage of Park City's year-round lifestyle.
Clients always ask me which community I recommend. The truth is that each of these communities has their own "vibe" and must be experienced by the individual to get a full understanding of which one best suits them.
Glenwild Golf Club & Spa
Located just north of Park City's Kimball Junction, Glenwild is the most exclusive of the golf course communities because it is the smallest. Just under 200 homesites make up this community and the golf club is limited to 325 members. The Tom Fazio-designed golf course is ranked #1 in Utah by Golf Digest magazine year after year.
The Glenwild clubhouse includes a pool, gym, restaurant and spa. The golf course is groomed in the winter for cross-country skiing. Glenwild is the only gated golf community in the Park City school district. Learn more at www.glenwild.com.
Promontory Club
Promontory Club is located just southeast of the intersection of Highways 40 and I-80. Although it has a Park City address, Promontory is not in the Park City school district. More than 100 families make Promontory their full-time home. This community was designed as a multi-generational club with amenities for every age, activity level and interest.
Currently, there are 9 clubhouses and 6 restaurants at Promontory, with 1,674 lots approved for development. In my opinion, two of the most valuable of these clubhouses are located offsite on our ski mountains. There is a Deer Valley clubhouse at Silver Lake Village and another on the beach at Park City. Promontory provides free transportation to these clubhouses during ski season.
There are two golf courses, a Jack Nicklaus signature course and a Pete Dye course, each with their own golf clubhouse. Add the Ranch Clubhouse & Spa, Kid's Cabin, the Beach House, Outfitter's Cabin, Kid's Cabin, and the Shed, and you know Promontory is serious about fun and activities other than golf. Learn more at promontoryclub.com.
Talisker Club – Tuhaye
The Tuhaye golf course community, located just outside of Park City off Highway 248, is just one of 4 clubs that are part of the Talisker Club. The other three locations are the Talisker Club at Empire Pass at Deer Valley, Courcheval on Main Street in Historic Park City (next to the Town Lift to Park City), and The Outpost, which is a backcountry location at the top of Deer Valley.
Tuhaye's golf course was designed by Tuhaye resident Mark O'Meara. The original complex of Tuhaye buildings was designed by renowned architect Robert A.M. Stern. There are swimming pools, a spa and fitness center, parks, kids club, tennis and trails. This community consists of about 625 total lots, making it larger than Glenwild but smaller than Promontory. Learn more at taliskerclub.com
Victory Ranch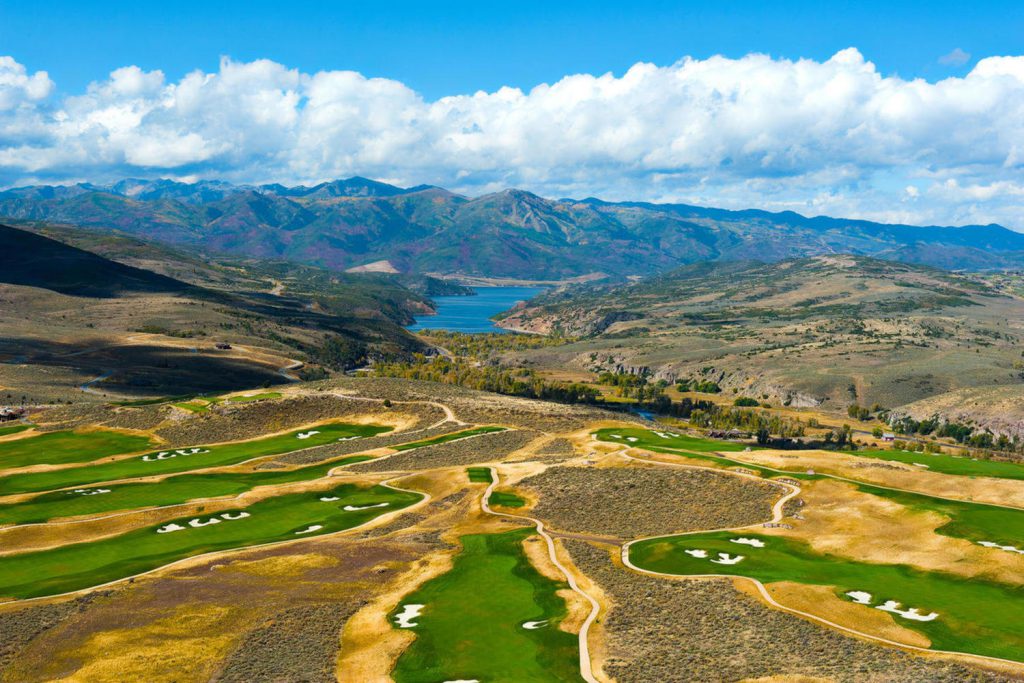 Victory Ranch is located in the town of Kamas, just outside Park City along Highway 32. The community consists of just 350 homesites.
The distinguishing feature of Victory Ranch is that it is set on the Provo River, offering its members world class fly fishing in addition to golf. Victory Ranch has its own "backcountry" on property where residents can spend the night in a deluxe yurt (while enjoying a catered meal), and engage in horseback riding, mountain biking, skeet shooting, archery and tennis. Victory Ranch also has a ski lodge in Historic Park City.
The Rees Jones golf course is said to have some of the best views in the area. Victory Ranch is a bit further from Park City than the aforementioned communities, but its residents and owners wouldn't have it any other way. This is a community that people join to feel like they are "getting away" from it all while still within driving distance to Park City's restaurants and ski resorts. Learn more at victoryranchutah.com
Red Ledges
Red Ledges is located just outside of Park City in the town of Heber City. It is known for its Jack Nicklaus Signature golf course, Cliff Drysdale tennis academy and Jim McLean Golf School. There are 1,210 home sites spread over 2,000 acres.
Residents also enjoy guest privileges at the Deer Crest Club located at Deer Valley as well as pools, gyms equestrian center and clubhouses. There are many full-time residents at Red Ledges and owners speak of the wonderful community.
The elevation at Red Ledges is a bit lower than Park City at 5,763 feet (vs Park City's 7000), which is an advantage for those with challenges adjusting to changes in elevation. Learn more at redledges.com
Are you looking for golf course real estate? Whether you are in retirement or just want more space, these private communities might be your ticket to one of the most coveted golf scenes in the west. Contact me for more information.