After hearing great things about The Lakehouse at Deer Creek restaurant, I finally made a reservation to check it out myself. The setting is nothing short of spectacular, especially in the summer. I am unaware of any other restaurant that offers a view of the water in Utah; at least not in the Wasatch Back.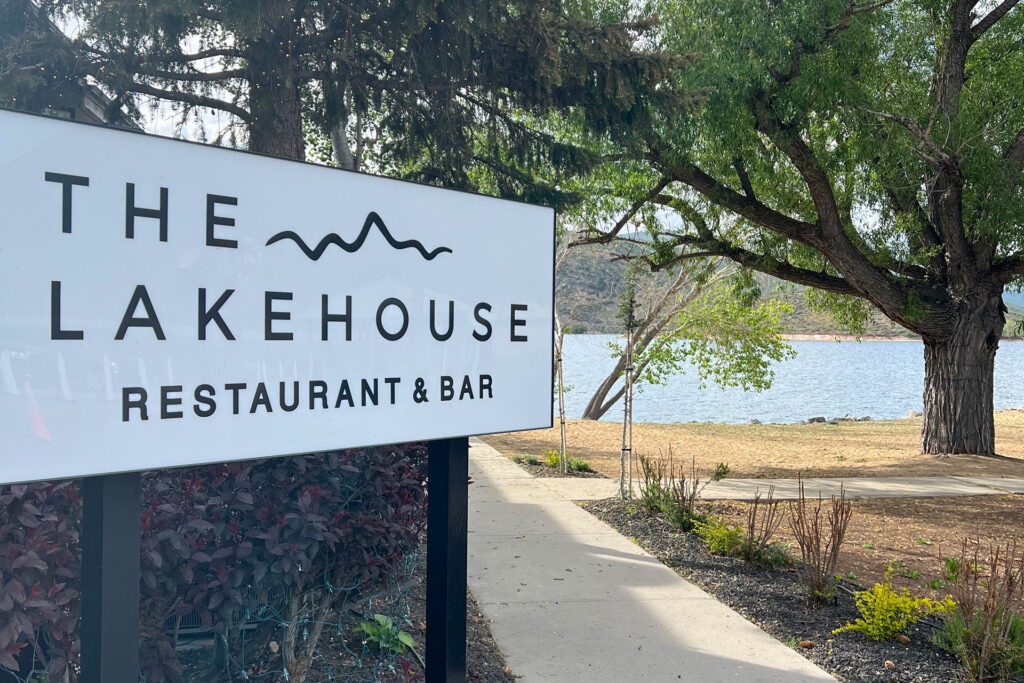 The restaurant is designed to take full advantage of the glistening Deer Creek Reservoir with amazing views of Mount Timpanogos. I was told live music will start up on the outdoor deck in July. There is a charming full bar upstairs with mountain and lake views.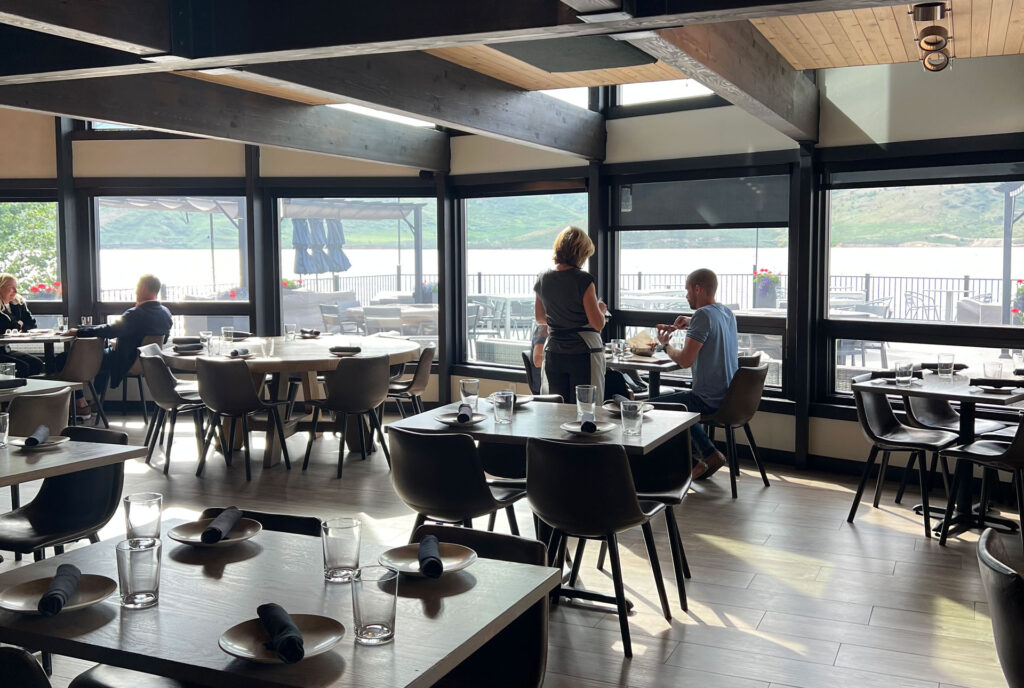 Chef Daylin Stewart worked in the Sundance Tree Room while he attended culinary school at Utah Valley University, but fully mastered his culinary skills while working at the Inn at Little Washington, a three Michelin Star restaurant in Virginia. He returned to Utah with the goal of staying local to Utah while bringing the new techniques and flavors he accumulated through his culinary experiences.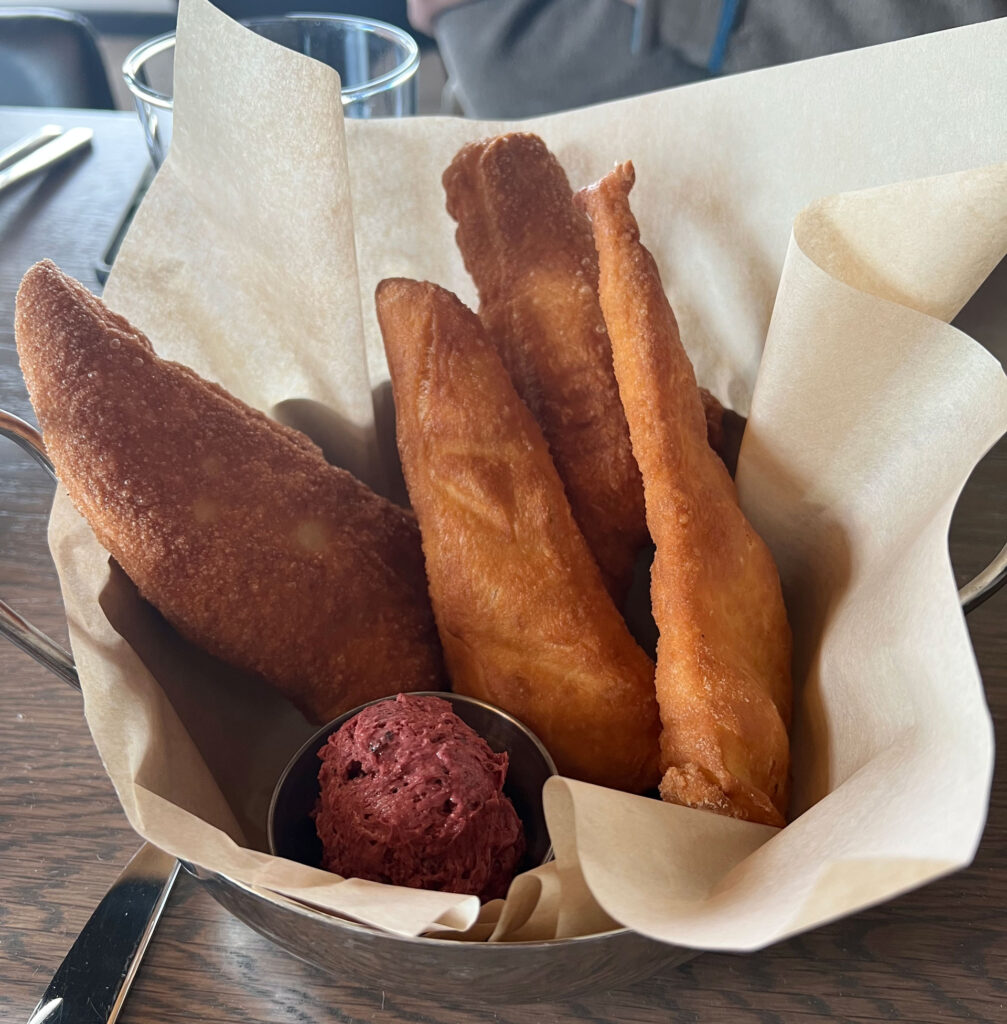 One of the signature appetizers at The Lakehouse is the Duckfat Frybread Scones. This is surely a nod to Utah's culinary past. These came with a delicious "berry butter." The scones tasted like donuts with berry frosting. They were delicious, but we resisted eating all of them to save room for our next course.
My husband ordered the bison burger and I ordered the trout. Both were well-prepared and delicious. The bison burger came with a smoked chipotle aioli. The trout was served with wild rice pilaf and sauteed kale with pine nuts. Entrees ranged in price from $19-$65.00, which is much easier on the wallet than Park City's Main Street. The portions were generous. There is also a kid's menu.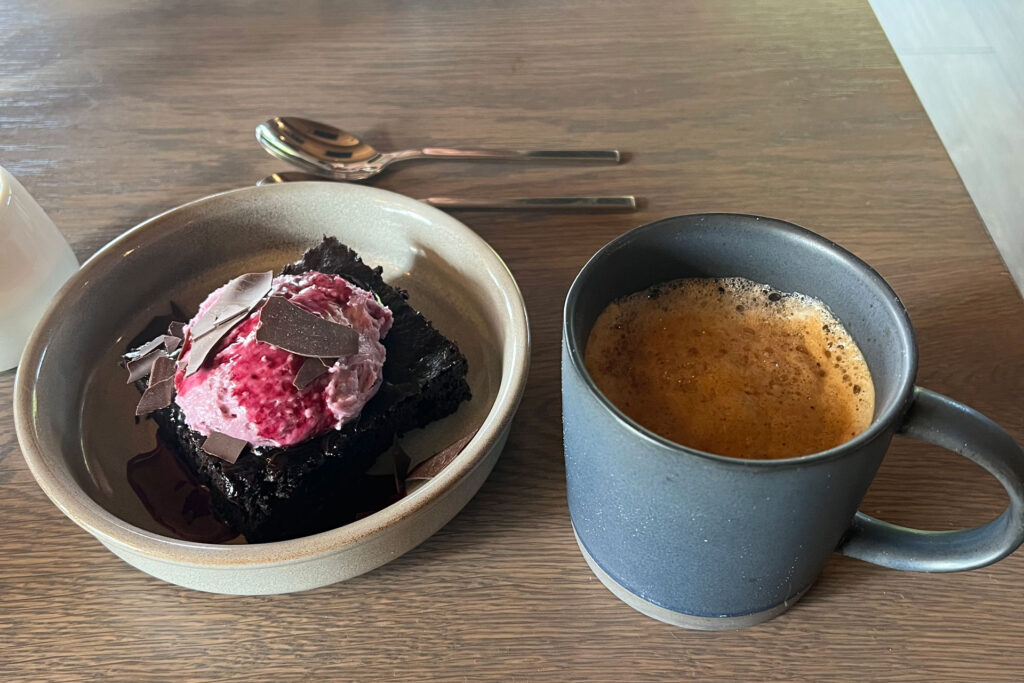 We had to try the dessert, which was so delicious, we took the leftovers home! It was a "stout" cake. Yes—a chocolate cake made with stout beer. The cake was moist and airy, with a unique texture. It came with a berry frosting that you could spoon on yourself. Just delicious.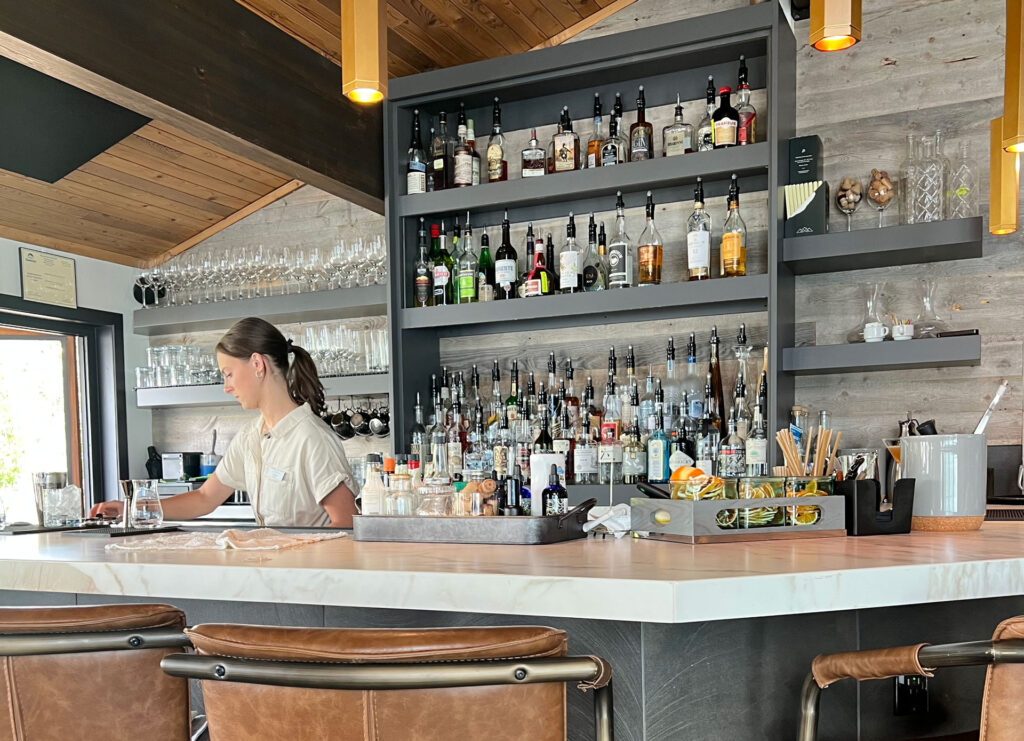 There is a full bar along with mocktails. This is a great place to hang out with friends and enjoy the sunset. It was worth the drive and I'll definitely be back. If you have been, or if you go, let us know what you think.
The Lake House at Deer Creek
5317 S HIGHWAY 189 HEBER, UT 84032
TEXT/CALL: 435.210.7474
SUMMER HOURS:
Lunch: Tues to Sat, 11-3 PM
Dinner: Tues to Sat, 5-9 PM