As the summer reaches its peak, the spirit of patriotism starts to fill the air. Americans across the nation gear up for one of the most cherished national holidays and historically significant celebrations in the country: Independence Day.
The 4th of July symbolizes the birth of a nation built on freedom, unity and resilience. Nestled in the heart of the Mountain West, the Park City area is a festive place to celebrate this event for our country. There are a variety of events and traditions in the area to help you and yours celebrate the 4th in style. From lively parades and spectacular fireworks displays, you're sure to enjoy one of these patriotic celebrations and walk away with a sense of pride in our country.
Park City's 4th of July Parade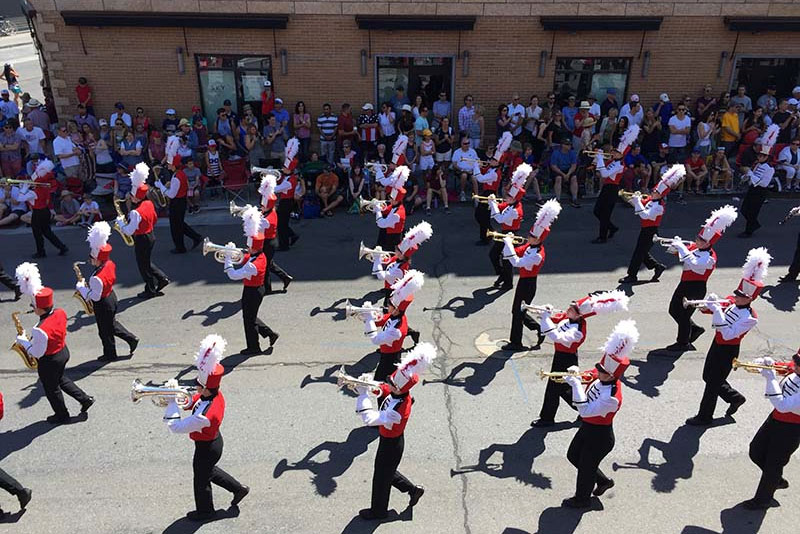 Experience a day filled with excitement and festivities in Park City this 4th of July. Start your morning with a delightful pancake breakfast at City Park from 7 am, followed by an invigorating 5k Fun Run at 8 am. At 11 am, be captivated by the highly anticipated July 4th Parade, a major highlight of the day, as it winds its way down Main Street, turning left on 9th Street and continuing down Park Avenue. To secure the best viewing spot, it's advisable to arrive early.
After the parade, immerse yourself in the charm of Main Street with its diverse shopping options and delectable dining establishments, allowing you to savor both retail therapy and a delicious lunch. From kids' activities to rugby games, volleyball tournaments, live music, and refreshments at noon in City Park, there's no shortage of entertainment for everyone to enjoy. Make the most of the day's celebrations, and don't forget to take advantage of Park City's FREE public transit system for convenient transportation to and from Main Street.
The fireworks displays have been on and off for the past few years due to fire danger. This year will feature a Drone Show at Park City Mountain starting at 10:00 p.m.
More information on the Visit Park City website.
Heber Valley's Red White and Blue Festival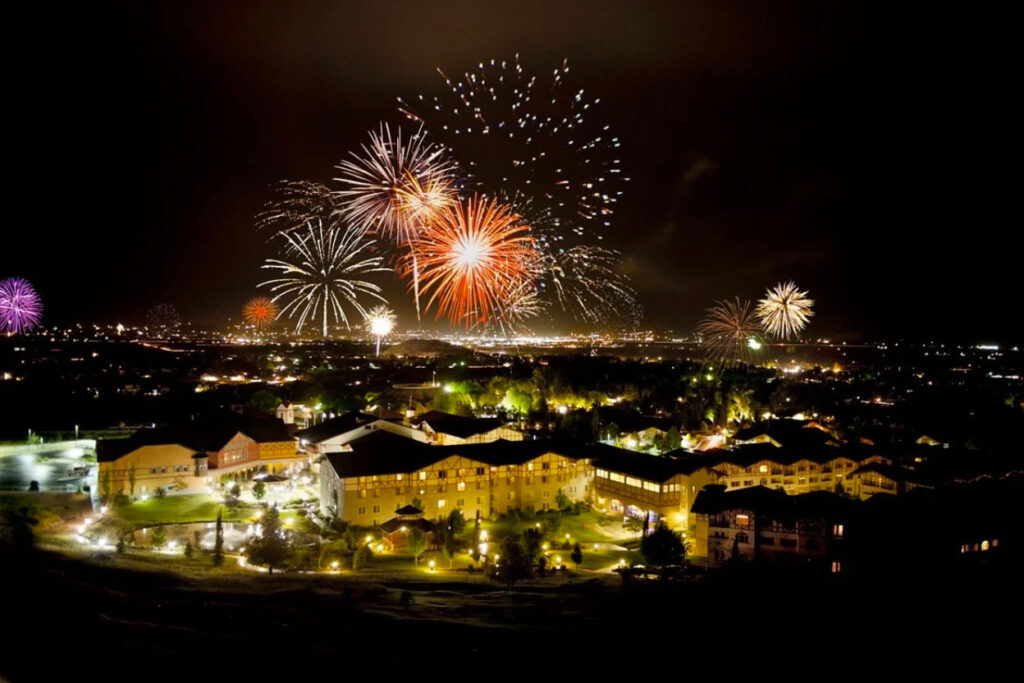 Beginning at 6:00 a.m. and ending at sundown with a fireworks display, this is going to be one heck of an action-packed day in the Heber Valley. Start bright and early with hot air balloons and a 5K or 10K race. Then, show your American spirit during a lively and colorful patriotic walk. A variety of other engaging events will be going on throughout the day, including a cornhole tournament, chuckwagon breakfast, chalk art and a strong man contest.
The Heber Valley Railroad will be conducting a 90-minute "Freedom Train" at three intervals throughout the day. As the sun begins to set, an outdoor concert will fill the air with patriotic and popular tunes by local musicians, including a pre-show performance by the Stomp it Out Cloggers. A final dazzling display of fireworks will take place at 10:00 to round out an incredible day.
More information at Go Heber Valley.
Oakley Independence Day Celebration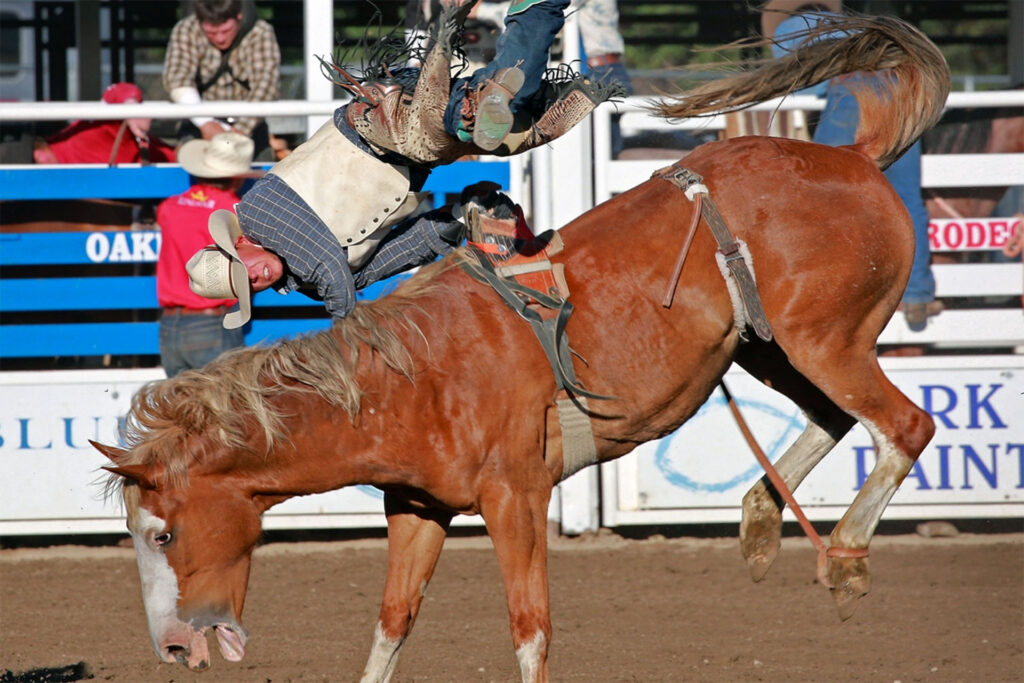 Get ready for a spectacular Independence Day celebration in Oakley, Utah. This annual event starts off with a spirited 5K race or leisurely fun run with friends and family. Then, enjoy a classic and colorful parade that begins at the far east entrance to the Oakley City Complex and ends where Center Street meets Weber Canyon Road. This will be followed by a patriotic program and a Junior Rodeo with kids' activities. Food trucks will be at the Oakley Recreation Complex all day long.
For those who secured tickets in advance, the 88th annual Oakley Rodeo is a four-day event (Friday, Saturday, Monday, and Tuesday) that hosts some of the best in the country. This is a Professional Rodeo Cowboys Association (PRCA) sanctioned event that includes bareback riding, steer wrestling, team roping, saddle bronc riding, barrel racing, tie-down roping and bull riding. This is a sellout event every year.
More information on Oakley City"s website.
Happy 4th of July
However you choose to celebrate, I wish you a joyful and patriotic day filled with memorable moments, cherished time with loved ones, and a deep appreciation for the freedoms we hold dear.