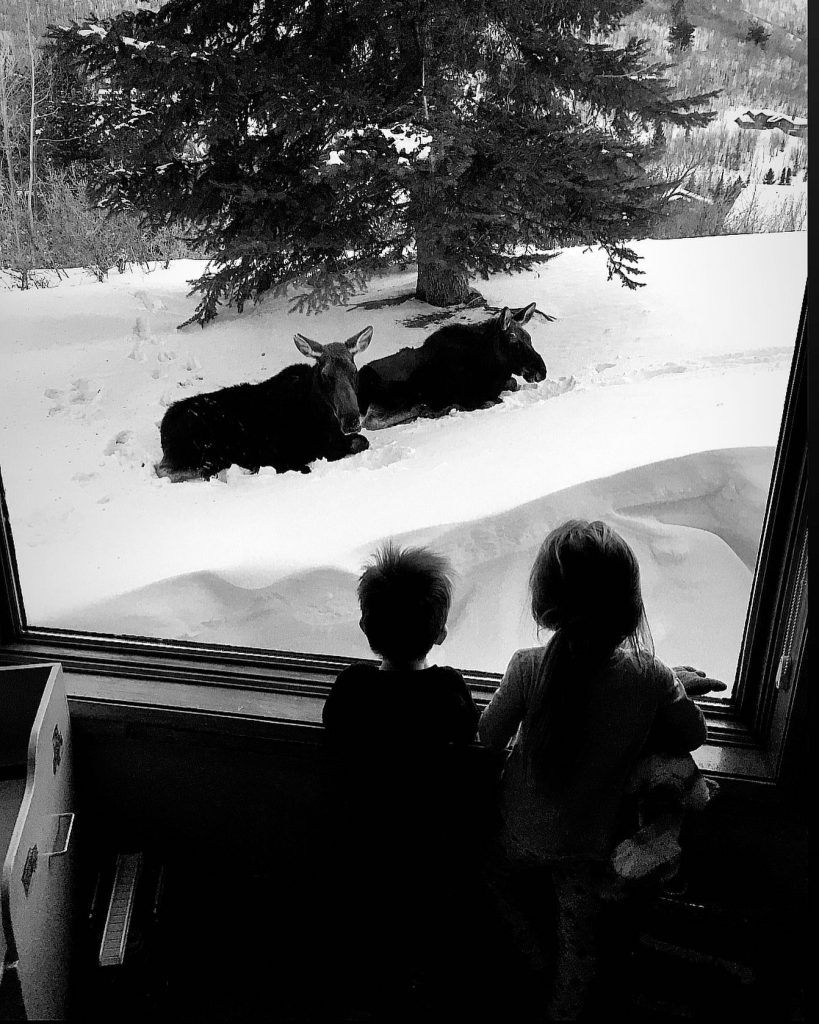 There are better places to learn about the Corona Virus than a real estate blog.  Click here for the CDC website, which is the most up to date and accurate source for information about the disease.
The purpose of this blog is to highlight some of the challenges REALTORS face in servicing our clients and the steps we are taking to mitigate risks and do what we do best, which is connecting buyers and sellers of real property.
The Unique Challenge Presented by the Corona Virus: Real estate is a very personal business.  People generally want to look at a home before they buy it.  With the recommended "social distancing", it creates a challenge to show buyers homes.  Buyers are not comfortable riding in a car with their REALTOR and sellers don't want strangers going through their home, touching things, and possibly spreading the virus.  For this reason, I have personally suspended open houses at my listings and I am not attending open houses at other listings.
I have found the Park City market especially challenging.  Buyers are visiting from other locations and bringing germs from the airports they have visited as well as from their hometowns.  Since our ski resorts and restaurants have shut down, most of the tourists have left.  This is good in terms of less crowding and fewer people to spread germs.
Why this Isn't 2008.
This is a health crisis, more similar in nature to a natural disaster than a weak economy.  The first two months of 2020 were record months for real estate sales.  Housing fundamentals are strong.  Banks have money to lend.  While this crisis has already had huge economic ramifications, its causes had nothing to do with the economy or jobs.
Thinking of Buying a Park City Property? My Thoughts:
Mortgage Rates:  US Treasury bonds are considered the safest investment around the globe.  When global investors sense increased uncertainty, they will invest heavily in US Treasury bonds, which causes their price to go up and their yield (interest rate) to go down.  Historically, when the treasury rate moves up or down, the 30-year mortgage rate follows.  Lower yields of U.S. Treasury Bonds could be good news for purchasers of real estate.  They can either increase their purchase power or save money on their payment by locking in a low rate right now.
Low Inventory & Spring Buying Season.  I remember last March when we had multiple offers, homes selling over asking price, and not enough inventory.  This spring was shaping up to be even more of a sellers' market with even less inventory and peak pricing.  If you are a buyer now, there is almost no competition.  You can negotiate the best deal without worrying about someone else coming along with a better offer.  The homes on the market right now are owned by people who want to sell them versus those 'testing the market'.  This is a great time to buy real estate.
Using Technology to Purchase.  Buyers should narrow actual showings to homes that they have already thoroughly investigated through technology.  In Park City, we are used to selling homes through FaceTime tours, and such a tour or a video tour is recommended before making a personal visit.  Really, the decision to purchase the home should already have been made, with the on-site tour as a confirmation.  When touring a home, the buyer should use antiseptic wipes or soap upon entering the home and avoid touching anything.
Thoughts for Home Sellers
Technology Wins the Day.  Yesterday, I toured a home of a client who wanted feedback on how to prepare his home for market.  Except, I wasn't physically there.  I was sitting in my home office and he took me through the home using FaceTime.  I felt the meeting was fantastic!  We accomplished our goals without putting each other at risk.
I have taken the initiative to create video tours for each of my listings.  This will allow me to continue to market my listings and create virtual open house tours without putting my sellers at any risk.  As mentioned above, before letting buyers into my listings, they will need to already be ready, willing and able to buy them.
The Sotheby's International Realty Brand.  I know that I am affiliated with the most forward-thinking international real estate brand in the world.  Our corporate office is already working on strategies to enable our agents to further use technology to market our listings.  Our local affiliate, Summit Sotheby's International Realty, has an incredibly gifted in-house advertising agency.  I am glad I have the marketing power and creativity of the best minds in the business.
Other Things I Am Doing
I am part of a network of 20 Sotheby's International Realty agents from the major markets in the United States.  We have been communicating several times each day and have had video conferences to share strategies and tools to help our clients.  My clients can be assured that I will not leave them "dangling in the wind," but will bring cutting edge tools and technologies to help them reach their goals.