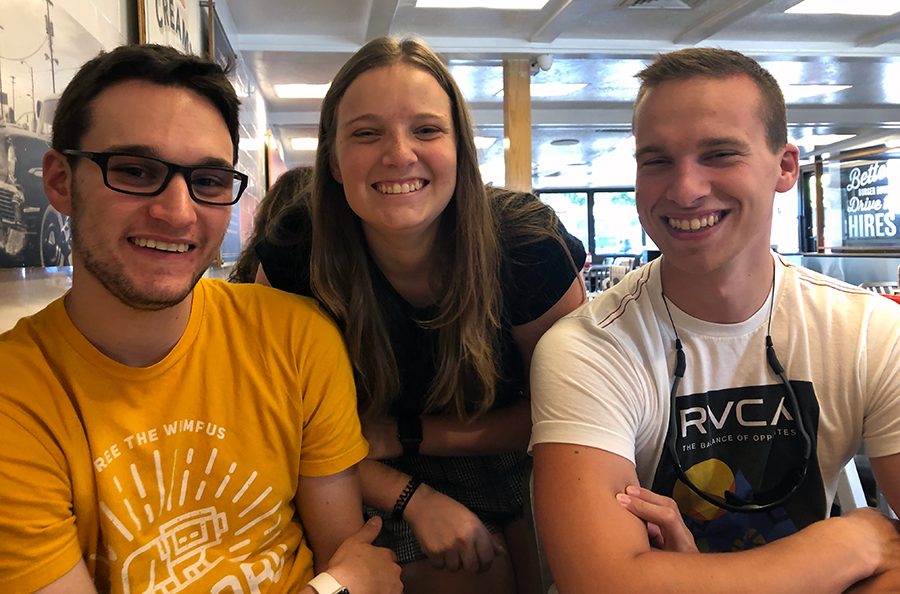 I've lived in Park City for 17 years and usually travel to Salt Lake City for Costco or the airport. But over the past few years, Salt Lake City has really come into its own as a hip destination. Ironically, some of the Salt Lake City restaurants on my list have been around for years. Since my son started attending the University of Utah, I find myself in Salt Lake more often and am always pleased to have the opportunity to try some of its great culinary offerings.
Here are my favorites, in no particular order.
1. Valter's Osteria
173 W Broadway, SLC 84101. 801.531.4563
Homemade Italian food with your host, the iconic Valter. Go on the restaurant's website, watch the video of Valter, and you will know all you need to know about this treasure.
2. Bambara Salt Lake City
202 S Main St, SLC 84101. 801.363.5454
Serving fresh and local food that extends to the bar where the cocktail menu changes with the seasons. This is a great place to dine before or after the Eccles Theater.
3. Copper Onion
111 E Broadway, Suite 170, SLC 84111. 801.355.3282
When this restaurant opened, it was the closest thing to sophisticated "California Cuisine" that I had eaten in Utah. The chef-owner, Ryan Lowder, is CIA trained and honed his skills in Manhattan before returning to his native Utah to open this restaurant.
4. Café Niche
779 E 300 South, SLC 801.433.3380
My son and I stumbled upon this restaurant randomly after watching a Sundance Film Festival movie downtown. It is a neighborhood treasure. Fresh, local ingredients prepared creatively.
5. The Dodo
1355 E 2100 South, SLC 84105. 801.486.2473
This restaurant has been around since 1981. Located across the street from Sugarhouse Park, this place is always busy. They are known for their desserts, but I am always so full from their delicious meals, I can't remember ever ordering dessert there. The Dodo is where I will meet up with Salt Lake City friends because it's right off the 1300 freeway exit off Highway 80, so very easy to get to from Park City. It's got a nice French sort of vibe. The food isn't fancy, but it's consistently good.
6. Current Fish & Oyster
279 E 300 South, SLC 801.326.3474
First of all, this restaurant is visually stunning. The service and drinks are great. The menu features seafood, of course, and dishes are inspired from around the country: California, South Carolina, and Louisiana.
7. Finn's Café
1624 1100 E, SLC 84105. 801.467.4000
Finn's is only open for breakfast and lunch. What a neighborhood treasure! My son took me to breakfast at Finn's during his freshman year at the University of Utah or I would never have stumbled upon it on my own. Finn's was established in 1952. I'm not sure when it shut down, but in 2006, Finn Jr. opened the restaurant in this current Sugarhouse location and brought the cool original neon sign with him. The breakfast at Finn's is worth the wait!
8. Pig & a Jelly Jar
401 E 900 South, SLC. 385.202.7366.
There are 3 locations of Pig in a Jelly Jar, but the Salt Lake City location was the first one. This restaurant is open for breakfast, lunch and dinner. The food is organic, wholesome and Southern inspired. I've only been there for breakfast, and it was memorable. One thing is for sure, you will not leave hungry.
9. Tuscany
2832 E 6200 South, SLC. 801.277.9919
I really love the setting at Tuscany, which is off the beaten path in a residential neighborhood. It is reminiscent of dining in an Italian Villa and offers a bit of an escape. The food is inspired by Northern Italy. Everything we ordered was freshly prepared and the service was great.
10. Afternoon Tea at the Grand America Hotel
555 S. Main Street, SLC 84111. 801.258.6000
If you are looking for something a little different, why not gather a few friends, sit in the Lobby Lounge at the Grand America Hotel, and enjoy a relaxing tea? All the food items are prepared fresh daily and reservations are required. Some of their delicious items are strawberries and crème Chantilly, finger sandwiches, scones with cream, and pastries. It's definitely a carbohydrate overload, so know that going into it and just enjoy the deliciously prepared and elegantly served food. My daughter, her friend, the friend's mom and I attended tea at the Grand America to celebrate the girls' high school graduation. Tea at the Grand America is a special and memorable event.
11. Honorable Mention: Hires Big "H"
425 S. 700 E, SLC . 801.364.4582.
This is a real old fashioned drive-in restaurant. You heard me! You park your car and the waitress takes your order and brings your food to your car. OK, I admit it; I haven't done this as I use my car for work and don't want French fries dropping in between the seats. You can also eat inside. We started a tradition the night before my son's first day at the University of Utah of eating dinner at Hire's Big H. [It's really the only two times I have eaten there, but there will be a required trip next month before the start of his junior year.] The burgers, fries and shakes are all homemade. This is fast food prepared slowly. They are also famous for their root beer!
What are some of your favorite Salt Lake City restaurants? Please write in the comments!