When I moved to Park City in 2003, I remember going for a Sunday ride with my husband and then-babies through Heber City and Midway. Everything, and I mean everything was shut down. Today, there is a fancy Starbucks with a drive-through as well as other local coffee shops. Things have really changed.
Today, when I am contacted by buyers wishing to relocate to the Park City area, we often include Jordanelle, Heber Valley and Kamas Valley as part of our search. These areas are practically an extension of Park City. In fact, the Park City MLS includes the Jordanelle areas as part of its "Greater Park City" statistics.
What follows are my personal & professional opinions about each area.
Park City Proper (City Limits)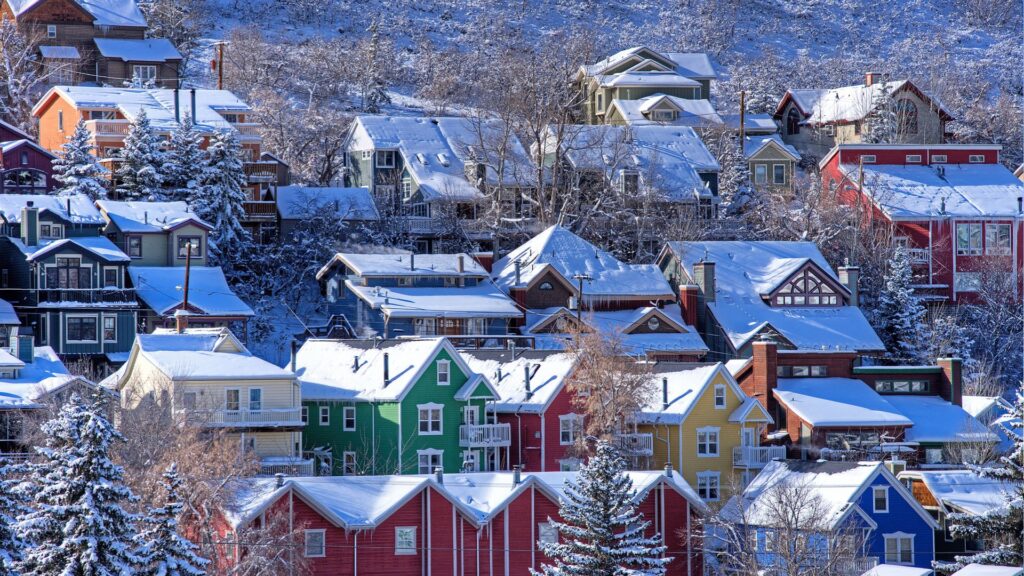 Pros: Close to skiing, Historic Main Street, a free bus system and excellent schools
Cons: Median single family home sale price is almost $4 million; get less for your money than other areas, can get crowded and "touristy" during holidays & ski season
Unincorporated Park City and Snyderville Basin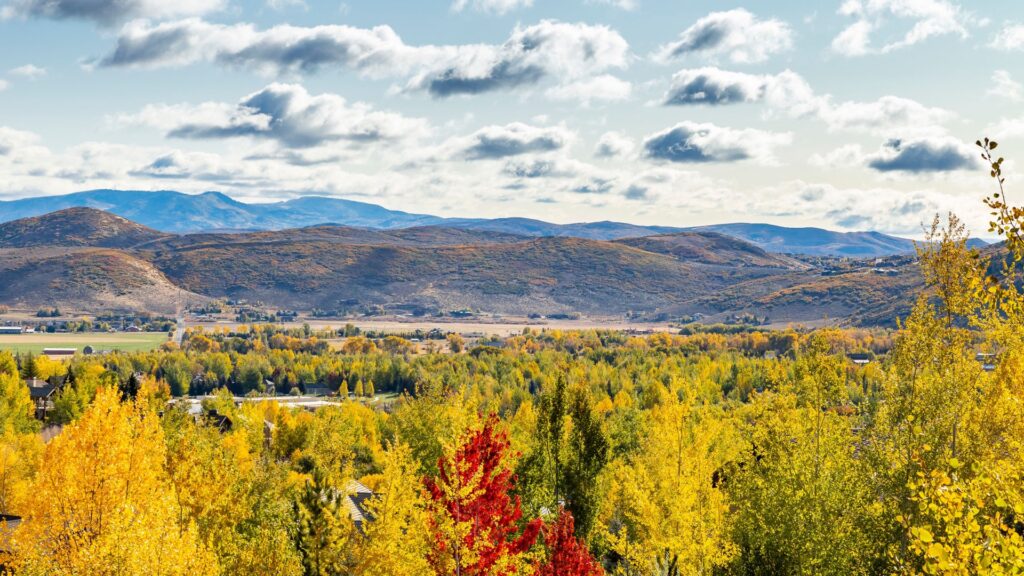 Pros: Close to Canyons Village, close to I-80 making for an easier commute to Salt Lake City & the airport, High Valley Transit, excellent schools, Median single family home sale price is just over $2 million, making it more affordable than Park City Proper, Redstone/Newpark have great shopping and restaurants for locals
Cons: Distance to skiing can be 10-20 minutes; Main Street is 15-20 minutes away; if your commute takes you through Kimball Junction, this can get backed up during powder days and holidays
Jordanelle Area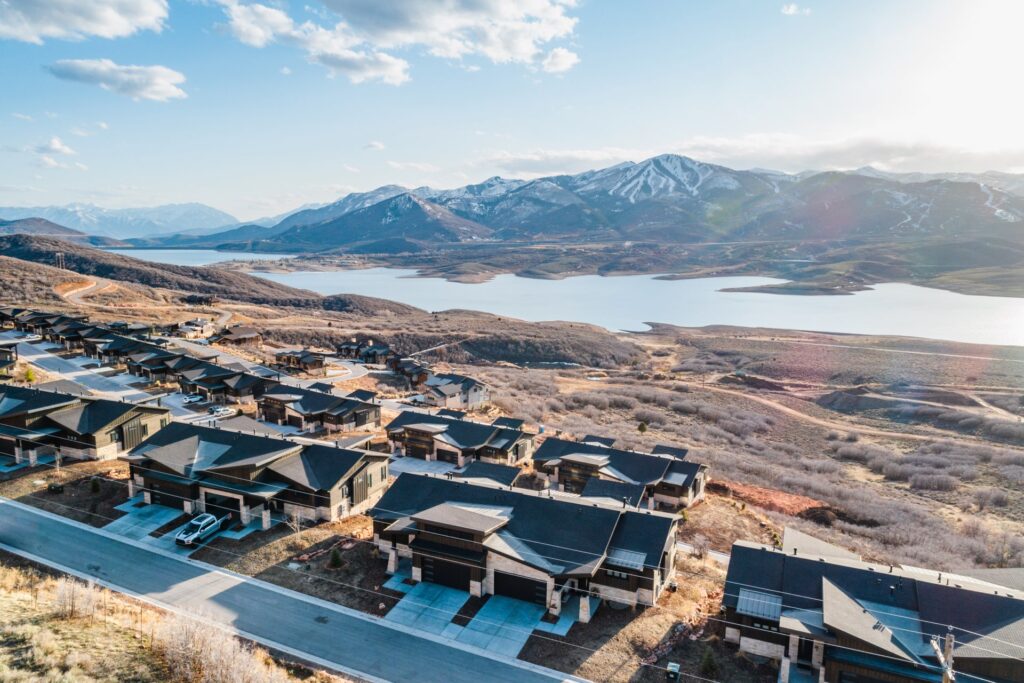 This refers to areas on both the east and west side of the reservoir. The west side will be home to Mayflower Mountain Resort and is home to the new SkyRidge development. The east side has some lovely single family homes at Deer Vista, Hideout and Tuhaye.
Pros: Shorter drive to Park City than Heber or Kamas; Some homes have beautiful reservoir and mountain views; median single family home price is $1,650,000, allowing you to get more for your money than in Park City zip codes; homes on the west side of the Jordanelle have easy access to Mayflower Resort and the Deer Valley gondola
Cons: No services yet, except for the Overlook Restaurant at Black Rock Resort. Residents must drive to Park City, Kamas or Heber City for groceries, restaurants, and gas; outside of Park City School District.
Heber Valley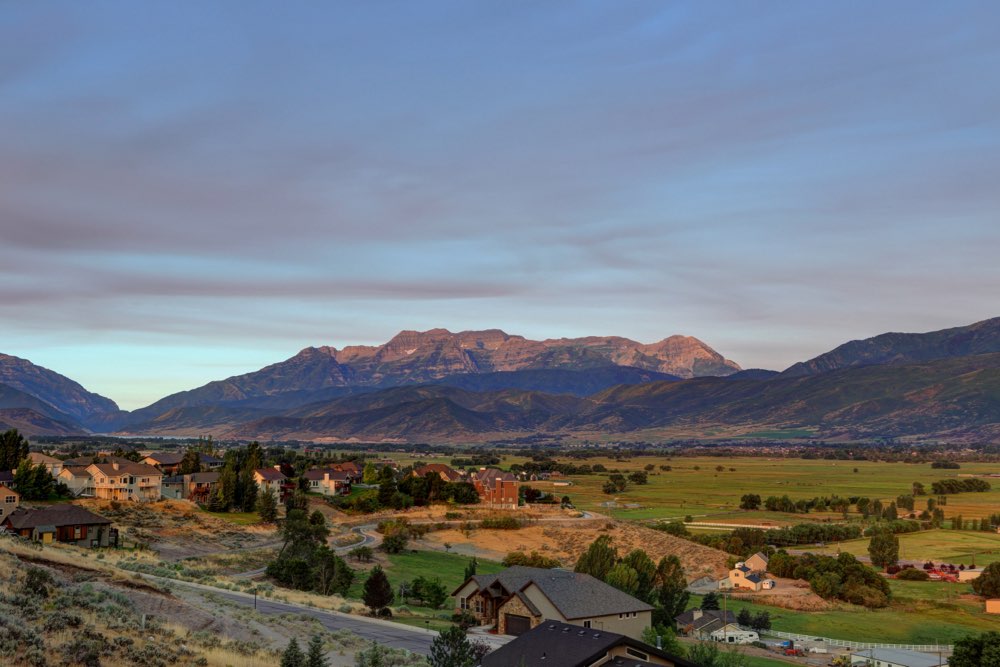 This area includes the towns of Heber City, Midway, Daniel, & Charleston and includes the neighborhoods of Red Ledges and Timberlakes.
Pros: It's a quick 15 minute drive from Park City on I-40 or Guardsman Pass (open seasonally in the summer) to the Heber Valley.  The towns in the Heber Valley still retain small town charm; median single family home price is $955,000, making it the most affordable area that's close to Park City; Heber Valley Schools are not as highly ranked as those in Park City, but close (#3 in Utah) and a new high school is currently in the works.  Proximity to Provo (Silicon Slopes) for commuters is an added attraction, as is the distance to Sundance resort for skiing and recreation.
Heber Valley boasts some great restaurants that are more affordable than those in Park City; Wasatch State Park and Soldier Hollow are home to multiple public golf courses; Soldier Hollow has a Nordic Track and Tubing Park open in the winter; There is a Super Walmart, Starbucks, grocery stores, and health food store, which means residents can get all of their shopping and errands completed in the Heber Valley; the elevation is lower than Park City, making it an ideal place for retirees; Heber Valley sits between the Jordanelle and Deer Creek reservoirs, providing two sources of summer recreation; private airport.
Cons: Heber City's Main Street is currently in a transitional state. I wouldn't call it charming, but it's improving as the town grows; Heber Valley is further from the Salt Lake International Airport. Wasatch County is one of the fastest growing counties in the United States, so this area is changing quickly. There is a lot of construction going on and development of farmland.
Kamas Valley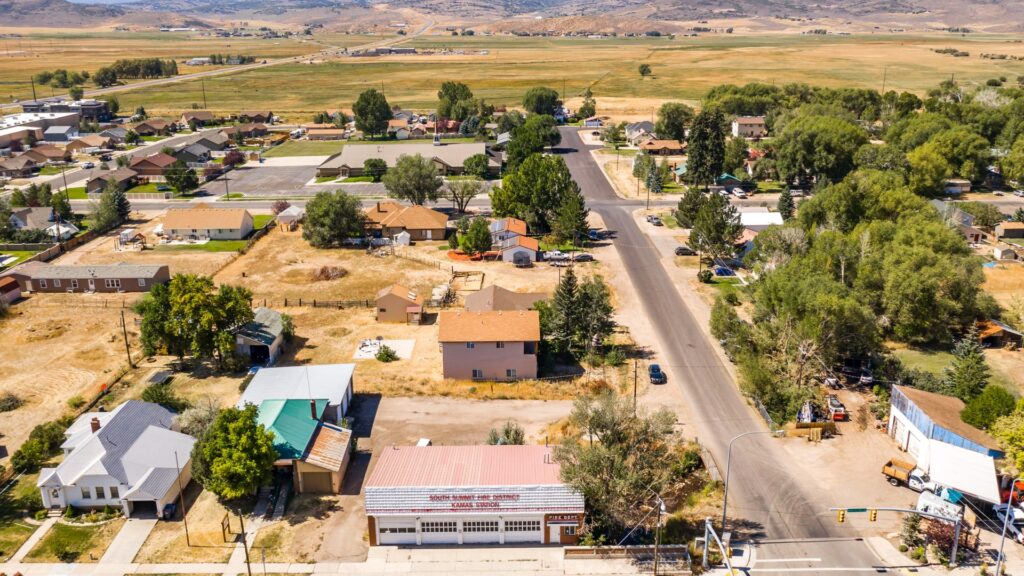 The Kamas Valley is home to the towns of Kamas, Francis and Oakley, as well as the Uinta Mountains, accessed via the Mirror Lake Highway in Kamas or Weber Canyon in Oakley.
Pros: Just 15 miles east of Park City, the Kamas Valley is another world. This is a place where you will see real cowboys in cowboy hats and Wrangler jeans at the grocery store. Median price of a single family home is $1,222, 254. Many of the homes in the Kamas Valley are on acreage. There is a lot of farming and ranching in the area, as this is rural Utah. The DeJoria Center, located at High Star Ranch, hosts concerts & events and has a tavern.
Cons: There are neighborhood jewel restaurants and attractions, but not very many. If bars and nightlife are your thing, the Kamas Valley is not the place for you. The school district is not as highly ranked as Park City. You will need to visit Park City to run certain errands, although Kamas has a nice grocery store, pharmacy, liquor store, and butcher.
Which area is the best for you? It depends on your stage of life and what is most important to you. Fortunately, we have some wonderful and diverse real estate options in the Park City area. I would be happy to discuss your unique real estate needs and help point you in the right direction.