Since I shared some updates about Mayflower Mountain Resort Real Estate in January, I have gotten a lot of interest about Marcella. With ski-in/ski-out homesites, luxury hotel/condominiums and the Tiger Woods Golf Course, it's no wonder my clients are interested in getting in on this opportunity. Here is the latest.
What is Marcella?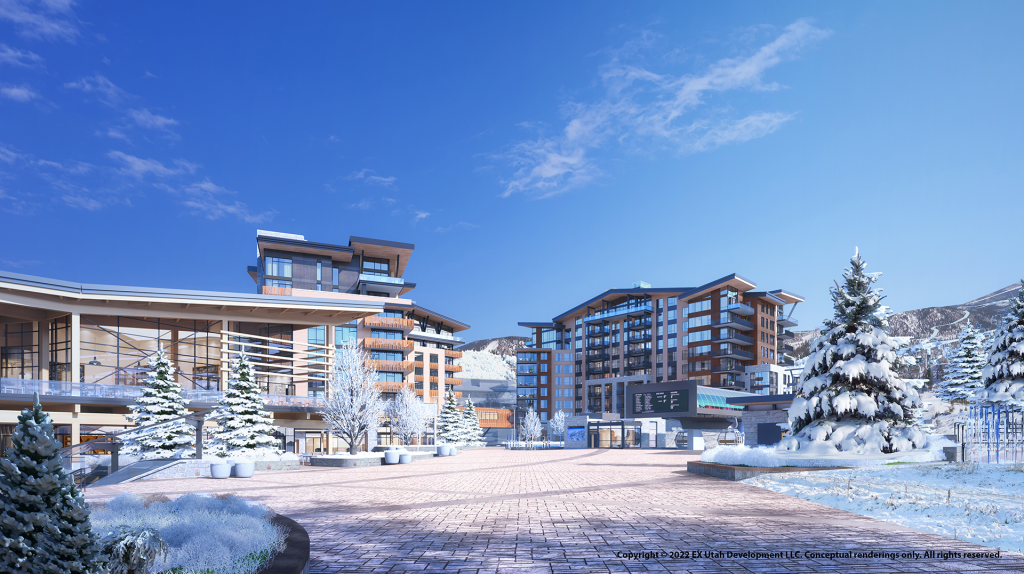 The Marcella Club is a partnership between two distinct master-planned communities in the Park City area, granting owners membership into one of the most exclusive clubs in Utah. Marcella Mountain features ski-accessible homesites, available for sale now, with seamless connectivity into Deer Valley® while Marcella at Jordanelle Ridge offers private homesites, available for reservation now, set around the new golf facility.
Marcella Club will also offer key amenities and unbeatable access to the best of what Utah and the Park City area has to offer including a private ski lodge within Mayflower Resort with full access to the world-renowned mountain slopes of Deer Valley Resort and world-class amenities on Main Street Park City. Hundreds of miles of hiking trails, outdoor amenities, an exclusive boat club, and more traditional club amenities will be located across from the two primary communities comprising private ski, mountain and golf homesites.
Tiger Woods Golf Course at Marcella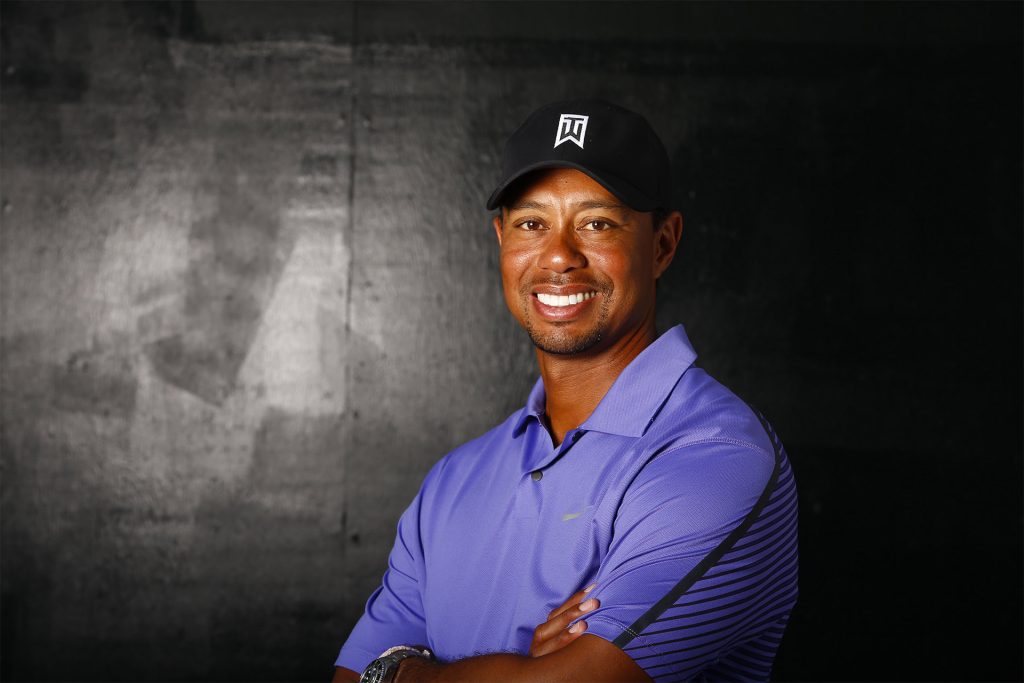 Newly announced is the 36-hole golf facility anchored by a new 18-Hole Tiger Woods Design championship golf course overlooking the entire Heber Valley, Jordanelle Reservoir, Wasatch Mountains, and the Uinta-Wasatch-Cache National Forest. Marcella's golf experience will be the best in the state of Utah as it traverses valleys, beautiful groves of trees, and a ridgeline that offers some of the most dramatic views of any golf course in the nation.
The club will be a private, member only club, and will be considered one of the most exclusive clubs in the country, with only 500 full memberships. This exclusivity will give our members the best golf and club experience possible, with an emphasis on comfort, convenience, fun for families, and unparalleled luxury without the pretense that comes with many clubs. See the Membership Guide.
Marcella Real Estate Opportunities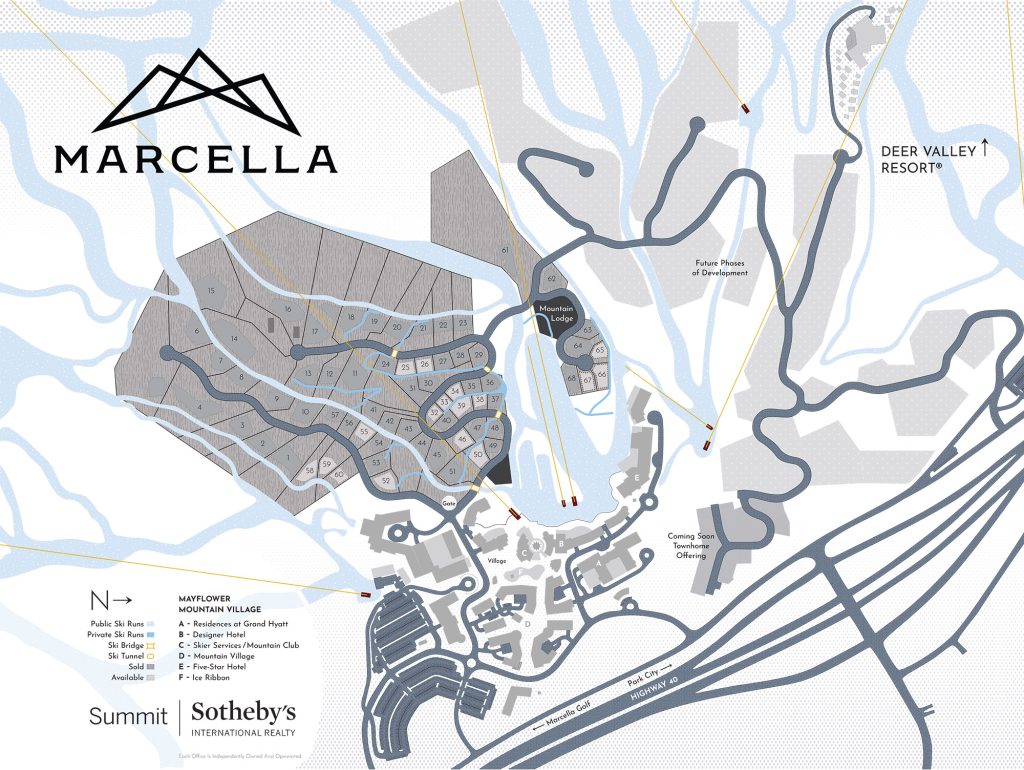 Exclusivity in the Mountain Community is undeniable. Ski in/out homesites are currently available, the above map shows the lots and here is a sampling of what is available:
Homesite 49 $2,400,000
Homesite 52 $2,700,000
Homesite 55 $2,900,000
Homesite 65 $3,200,000
In early May Marcella will be releasing the final 72 homesites. There will be discounts for closings by the end of June 2023.
Marcella FAQs
What is Marcella?
Situated on the slopes of the new Mayflower Mountain Resort, Marcella is a private, amenity-rich, gated community with a total of 140 homesites. Homesites range from 0.22 acres up to 8.48 acres
When can a new home begin construction?
Lots in the first phase are fully improved, and building can commence upon approval of plans.
What is the requirement to build?
Homesites do not have to be built on. Homes must be designed utilizing the Marcella & Mayflower Design guidelines.
Are nightly rentals allowed?
There is a 30-day minimum on rentals
Are pets allowed?
Yes, with restrictions.
What is the sales process?
The purchase contract is executed with $100k earnest money from the buyer. The contract provides the buyer with 14 days due diligence and 30 days to close.
Are there size restrictions on the homes?
Yes, each lot has its own size parameters. The smallest home allowed is 3500 sq ft and the largest is 20,000 sq feet. Some of the larger homesites allow for a second structure such as a guest/caretaker home.
Interested? Let's Connect.
I just received the latest numbers from Marcella. 53 of the first 68 homesites that are platted and recorded have been sold. I have details about the next release and more information to share for those who are interested. Reach out for details.