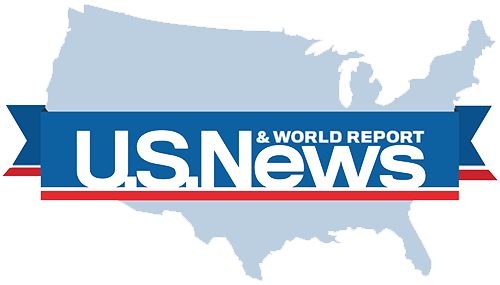 How well does each of the United States serve its residents? The answer is the aim of a study done by U.S. News, which ranks 71 metrics across 8 categories and 70,000 respondents. The result? Utah is #1.
Of course, Utah residents already considered the state tops. I moved here in 2003 from the great state of California and I haven't looked back. Here are the state's rankings in each of the survey's categories, as well as my thoughts and how each relates to Park City.
Crime & Corrections — #15
Public safety, crime and incarceration rates were all factored into this ranking. This can have a significant impact on everything from safety and quality of life to mental well-being and even property values. Thankfully, crime in the Park City area is not a serious problem. In fact, sometimes it's even chuckle-worthy if you read the Police Blotter.

Economy — #1
Utah's business environment, employment rates and growth are all contributing factors to its #1 ranking economy. Since the early days of the pioneers, the "Beehive State" has long been known for its hard-working mentality, industry and ability to work together. Park City is a great contributor to the state's economy, with both tourism and companies like Skullcandy and Backcountry.

Education — #5
This category took a comprehensive look at education in the state. What is the preschool enrollment percentage? College readiness of high school graduates? Percent of the population with an advanced degree? Debt at graduation? I for one am proud that my children graduated out of the Park City School District, which is consistently ranked #1 in the state.

Fiscal Stability — #1
Utah's long-term and short-term fiscal stability topped the charts. This category measured everything from Government Credit Rating and Pension Fund Liability to Liquidity and Budget Balancing. Our stability comes from a balanced budget and consistent fiscal responsibility.

Health Care — #7
Health care quality, access and public health rates went into this ranking. With world-class medical facilities like Primary Children's Hospital and the Huntsman Cancer Institute, Utah has a strong commitment to public health and research, and it shows with this ranking.

Infrastructure — #4
How does Utah's infrastructure — such as its bridges, roads, public transit, commute times, internet access end energy usage — compare to the other 50 states? The answer is clear with this ranking. In fact, the Park City area hs some of the best neighborhoods for commuters. And when it comes to infrastructure, one of the coolest things I've seen is the wildlife bridge at Parley's Summit.

Natural Environment — #46
I have to admit, this one had me a bit confused. Utah is home to some of the most unique and beautiful State Parks and National Parks in the world. But this ranking was all about air quality, water quality and pollution. I hope to see us climb closer to number one on this in the coming years.

Opportunity — #20
When it comes to equality, affordability and economic opportunity, Utah serves up a great score to its residents new and old. When it comes to affordability and the real estate market in the Park City area, check out our quarterly market updates which are compiled by my partner and resident statistics guru, Justin Altman.

Park City: A History of Top Rankings
My love for all things Utah is no secret. I've written over 500 articles on my website dedicated to how great it is to live here. From lifestyle to real estate, I have loved living here since 2003.
To the rest of the world, the greatness of Park City has not gone unnoticed. In 2016, a Travel and Leisure reader survey named it "America's Favorite Town". In 2018, travel writer Rob Reed wrote about his top reasons to live the dream in Park City for Forbes Magazine.
Several years later, I don't think anything has changed. Park City has been put at the top of numerous publications over the years, ranking for vacation, recreation, lifestyle and more:
Best Mountain Town in America – Men's Journal, 2017
Friendliest City – Condé Nast Traveler, 2017
Top High School in Utah – USA Today, 2018
Deer Valley Named #2 of the Top 10 Ski Resorts – SKI Magazine, 2021
Park City Mountain Named Best Ski Resort – MtnScoop, 2020
World's Best Lobster Roll – Down East Lobster Roll Festival, 2017
Best Places to Travel – Town & Country Magazine, 2019
25 Coolest Towns in America – Matador Network, 2018
Time Magazine, World's Greatest Places, 2022
10 Most Stable (ranked #1) Housing Markets in the US – Inman, 2022
I 🧡 Utah!
View the full report on U.S. News for details, visuals, methodology and a really cool data explorer where you can compare two states.