Utah is world-famous for "The Mighty Five", the picturesque, beloved National Parks that lie within its borders. But did you know Utah also has over 40 wonderful State Parks? As you can imagine, a place that is home to some of the most adored scenery on the planet via National Parks is also pretty spectacular outside of the park borders.
Utah's State Park visitation skyrocketed in 2020 during the pandemic, likely aided by the real estate frenzy that had people flocking to Utah this year. At the end of 2021, the Utah Division of Parks and Recreation announced fee changes to annual and day passes. Annual passes for Utah residents went from $75 to $100, while out-of-state visitors will be charged $150.
The most visited Utah State Parks of last year are below, along with my recommendation for where to stay.
1. Sand Hollow State Park | Hurricane, Utah
As my loyal blog readers know, I purchased a home in Hurricane, Utah two years ago. It was one of the best decisions I have made as a Utah resident. As anyone familiar with Utah's climate knows, it gets pretty hot in the desert in the summer months. With a reservoir for swimming, boating and fishing, it should come as no surprise that this tops the list of most visited Utah State Parks.
Sand Hollow is open year-round, but can get crowded during special events such as Ironman or their Bass Fishing Tournaments, so be sure to check the website. There are many options for overnight stays in the area, including camping, glamping and Airbnb.
2. Jordanelle State Park | Heber City, Utah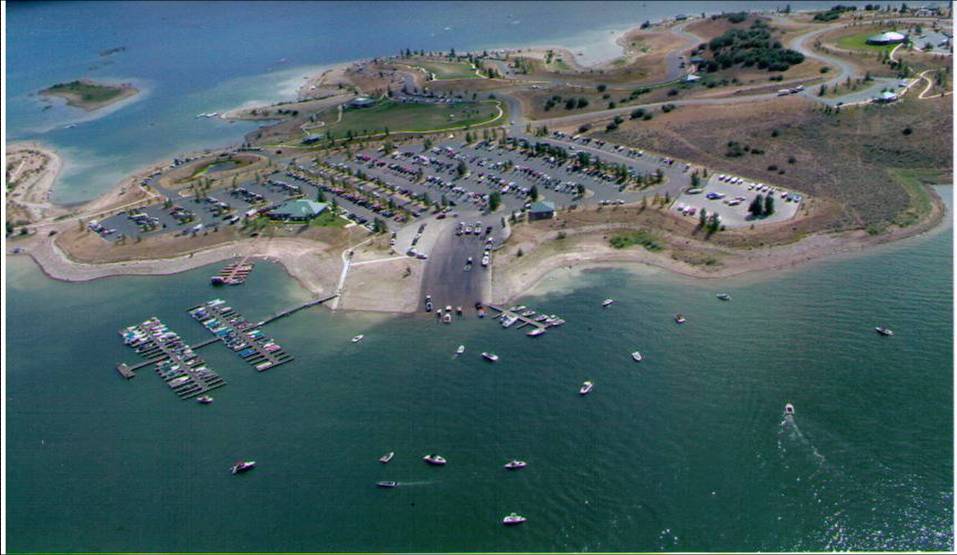 Although in Wasatch County, many Parkites consider this our home State Park. The Jordanelle Reservoir offers a variety of recreational opportunities for all ages. There are three places to make your home base when you visit the park: Hailstone, Rock Cliff and Ross Creek.
Hailstone is where you will find the most infrastructure including boat ramps, boat, SUP and kayak rentals, a campground and picnic areas. Rock Cliff is located on the Eastern side of the reservoir, and includes a small craft ramp and trail access. On the far north end near Hideout, visitors will find restrooms, trails and lake access.
If you're looking for a place to stay nearby, I love the Zermatt in Midway and the campground facilities in the State Park always seem to be well kept.
3. Willard Bay State Park | Willard, Utah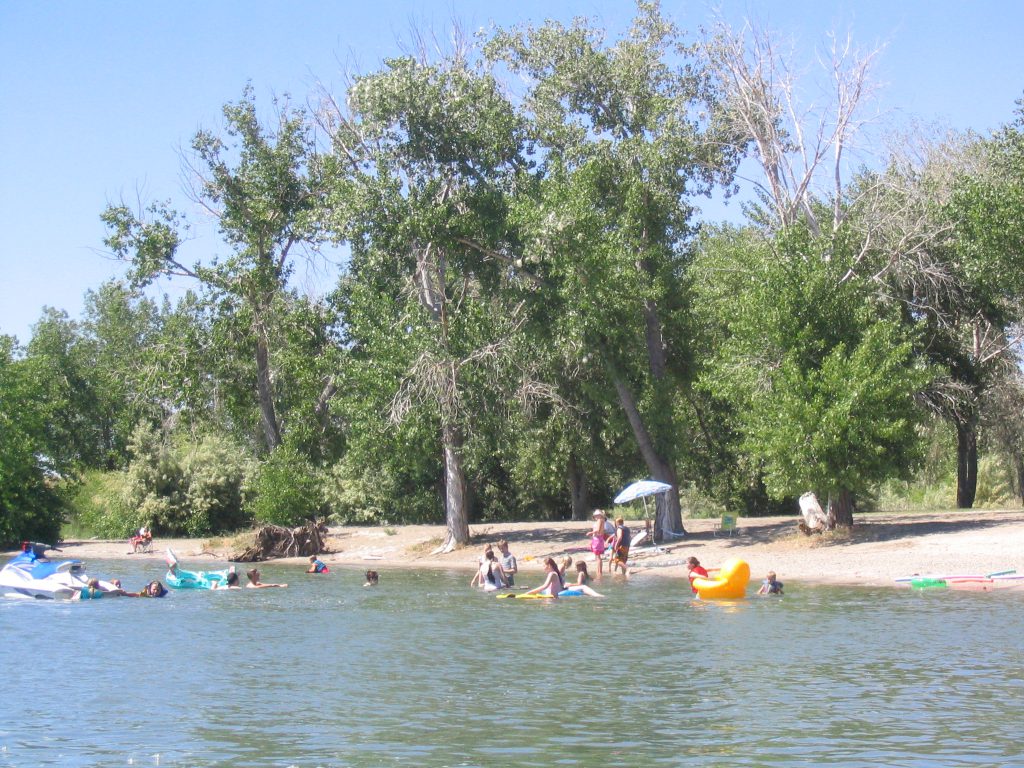 A day trip from Park City, Willard Bay is a 20-mile freshwater reservoir located in the flood plains of the Great Salt lake. The bay was separated from the Great Salt Lake in 1964 to serve as a source of drinking water. With two convenient marinas close to Ogden and I-15, this is a convenient way to feel off the grid without going far. Activities include boating, swimming, bird and wildlife viewing and fishing.
The camping at Willard Bay is phenomenal but fills up quickly. I wrote about my three favorite places to stay in Ogden in a previous blog post.
4. Dead Horse Point State Park | Moab, Utah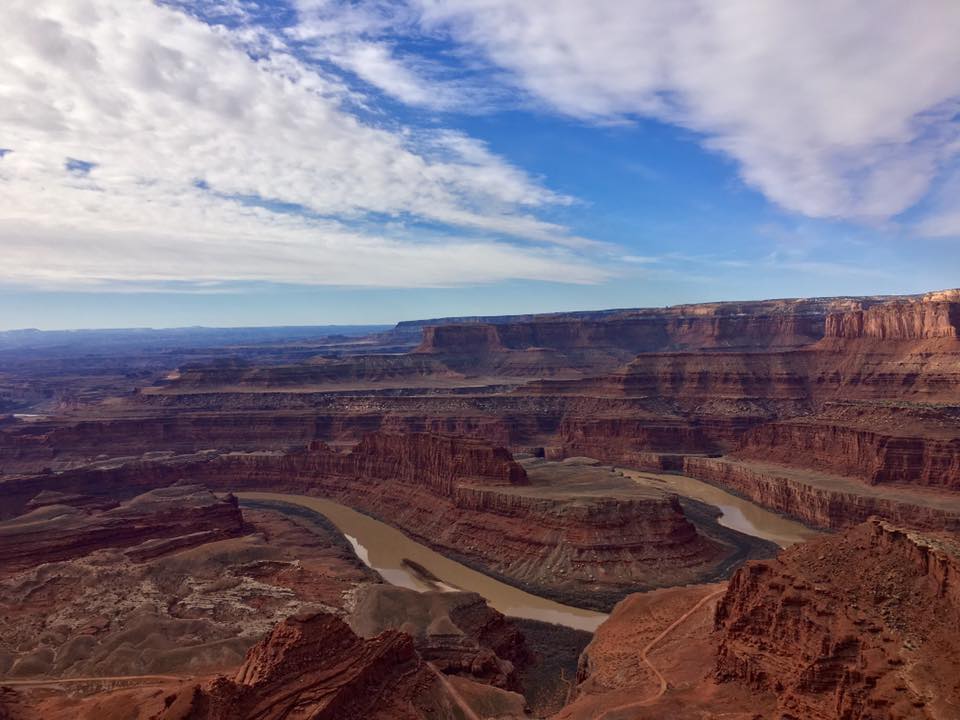 If you've ever seen photos of the Utah desert on social media, chances are one of them was from Dead Horse. 2,000 feet above a gooseneck in the Colorado River, giant red cliffs meet the river that has carved them over the ages. It is interesting to see the plants and animals that have been able to survive in this harsh desert environment.
Camping at Dead Horse is available through Reserve America, and of course, there are many wonderful lodging options in Moab. Some of my favorites include Red Cliffs Lodge and Sorel River Ranch Resort.
5. Antelope Island State Park | Davis County, Utah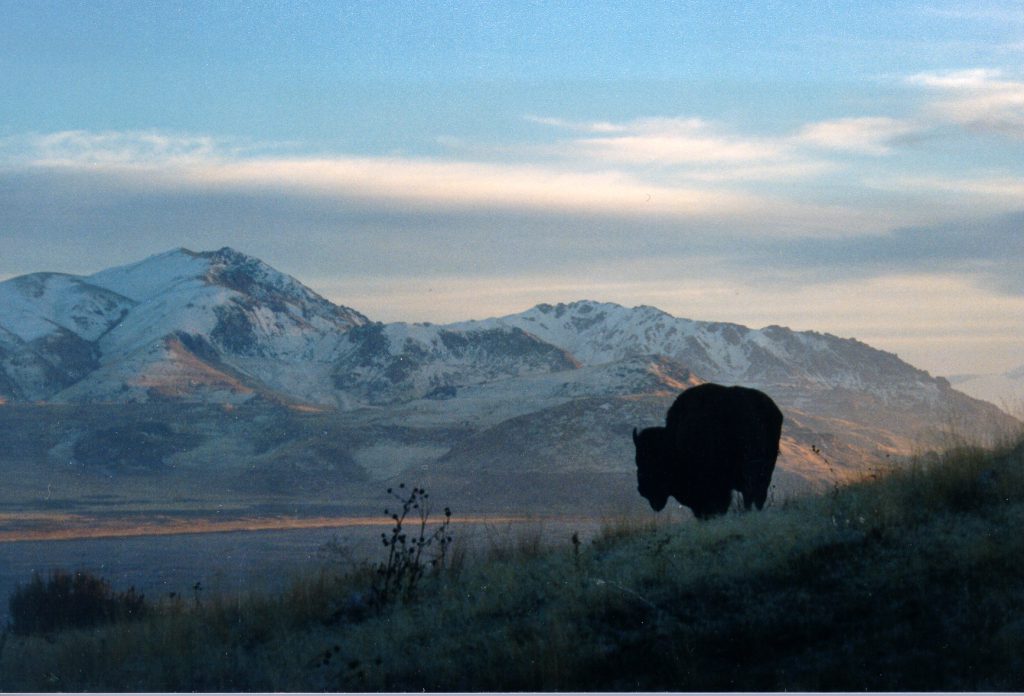 Last but not least — topping off a list of Utah State Parks that have unique features and history — is Antelope Island. This place truly has it all: hiking, mountain bike riding, horse trails, sandy beaches and wildlife viewing. You'll find antelope (of course), bison, bighorn sheep and millions of birds.
One fun fact is that the salinity of the water found here is 12%, making it much saltier than the ocean. Go see if you float! Freshwater is available to rinse off after your salty venture. Established and primitive camping are available for the adventurous types, and this is close enough to Salt Lake that I can recommend a stay at the Grand America Hotel. (Be sure to try the afternoon tea, one of my favorites in SLC!).