When you think of Park City in the winter months, you probably associate it with skiing. Not only do we have two world-class ski resorts in the Park City area, there are multiple base areas to choose from (Canyons, Park City, Snow Park, Silver Lake, Jordanelle, and soon, Mayflower Mountain). But, did you know there are dozens of other winter recreational activities to pursue in the area? Check out our list and be sure to let us know your favorite.
1. Skiing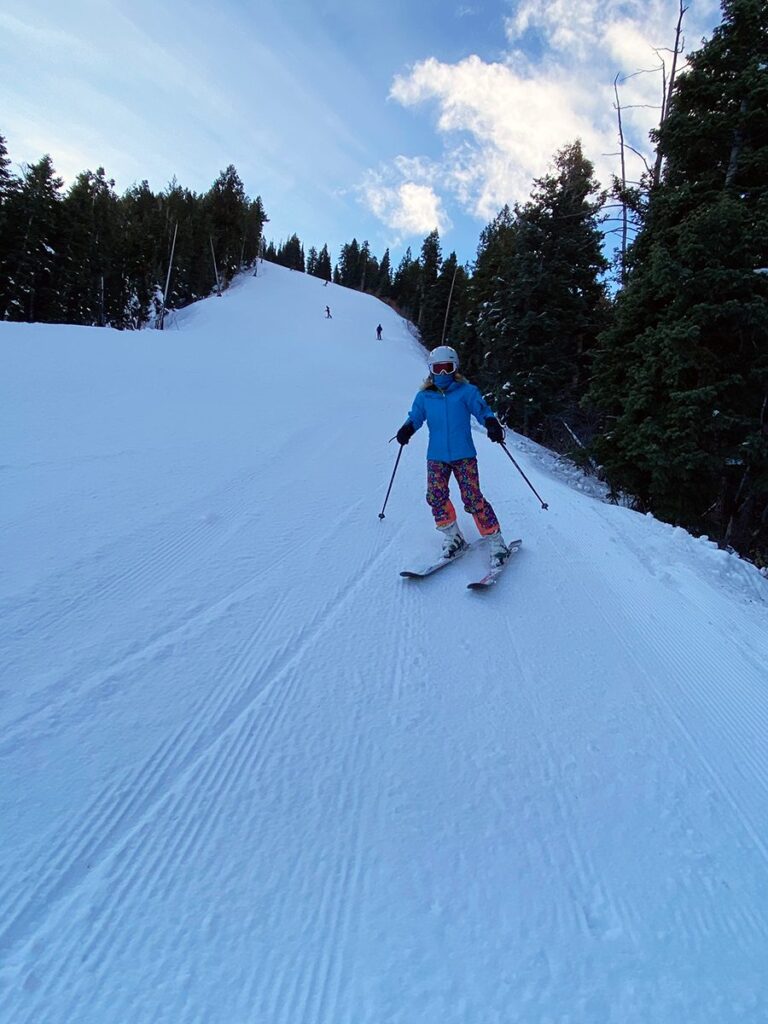 With the two major ski conglomerate passes (Epic and Ikon) accepted at our resorts, as well as the sheer quality of skiing here, it's no surprise that skiing tops the winter recreation list. Take note of some of the busiest weeks in town and be prepared with some of the alternative activities below when the lift-served skiing becomes too crowded.
2. Snow Tubing
Great for families and the young at heart, snow tubing takes the old school toboggan and treks up the hill to the next level. For tubing in the Park City area, you have two options. First, Woodward offers lift-served tubing and reservations are highly recommended. Second, visit Soldier Hollow, part of one of our amazing state parks, located in Midway.
3. Freestyle Skiing
For those interested in jumps, rails and boxes, head over to Woodward, one of Park City's newer developments. Aside from their many indoor offerings, they have designed a Mountain Park System of terrain zones that create an "innovative, fun and intuitive" experience for all skill levels.
4. Fat Biking
With oversized tires that make biking on snow possible, fat biking (or snow biking) is one of winter's newest phenomenons. The aforementioned Basin Recreation and Mountain Trails are nonprofit organizations that help make these trails possible. Many of the area's outdoor outfitters offer everything from bike rentals to equipment and even tours.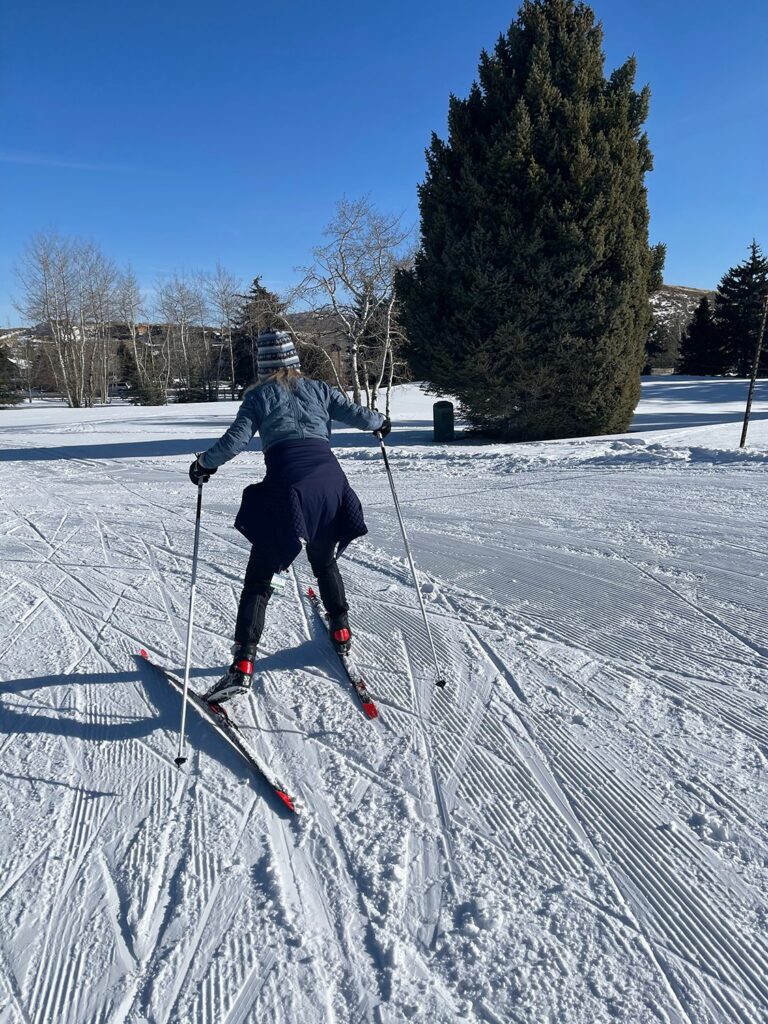 5. Nordic Skiing
Sweating while on snow is not an oxymoron. Just give nordic skiing a try! Whether classic or skating is your thing, Park City has 70km of groomed trails. There are many free trails offered by Mountain Trails and Basin Recreation, just be sure to leave a donation if you are able. For a high-quality paid trail option, head over to White Pine Touring's Nordic Center to purchase a trail pass. Just watch out for that black diamond 13.85km Farm Trail, and be sure not to overdress. Finally, to explore an Olympic nordic venue, be sure to check out Soldier Hollow in Midway.
6. Snowshoeing
If you're coming from out of town and looking to sweat on one of our many trails, I highly recommend snowshoes. These special contraptions can keep you from sinking in deep snow and slipping on slick snow. It's also worthwhile to hire a guide, such as White Pine or All Seasons Adventures, to help you choose the right trail, equipment and provide transportation.
7. Snowmobiling
Although there is no real snowmobiling in the immediate Park City area, there are many outfitters with prime snowmobiling terrain just a hop, skip and a "brap" away. Snowmobiling is not for everyone, but I'm told by the people who love it that a powder day on a snowmobile rivals that on skis.
8. Ice Fishing
Certainly a different way to experience Utah's reservoirs, ice fishing is a unique adventure for the whole family. This is a winter recreational pursuit where a guide is definitely recommended, and they will outfit you with a heated tent, rods, reels, tackle, chairs and more. According to Utah Ice Fishing, by mid-January, most of Utah's reservoirs have ice 12 inches thick or more. This is enough to support thousands of pounds of weight.
9. Ice Skating
No winter adventure would be complete without ice skating. At once magical and requiring concentration, ice skating is a blast once you get the hang of it. For ice skating in the Park City area, you have a few options: the Park City Ice Arena and Sports Complex, the Park City Mountain Resort Center Ice Rink, and the Midway Ice Skating Rink. The new Black Rock Mountain Resort is also planning to build two ice rinks as part of its final plan.
10. Sleigh Rides
Options for horse-drawn sleigh rides in Park City are limited and fill up quickly. If this is something that is of interest, I recommend booking early. Also, be aware that you will be outside regardless of weather, although a warm blanket is usually part of the deal. Check some of the local offerings for details and availability: Viking Yurt, Rocky Mountain Outfitters, Rhodes Valley Outfitters, Midway Adventure Co., Wolf Creek Sleigh Rides, and Broken Arrow Sleigh Rides.
11. Dog Sledding
Another popular outdoor winter pursuit that fills up quickly is dog sledding. This ride will surely have you giggling all the way! Although there are no tour offerings in the Park City area, most are within about a 30-minute drive. View Park City dog sledding offerings at Rancho Luna Lobos, All Seasons Adventures, Destination Sports and North 40 Escapes.
12. Sledding
When in doubt, head to the store and pick up a $10 sled to get your winter kicks in Park City. Popular sledding hills include the Park City Library, Willow Creek Park (both suitable for littles), Overland Trail, and the Park City Ice Arena hill. Another option if there is enough snow is to head down Parleys to Mountain Dell Golf Course for their sledding hills.