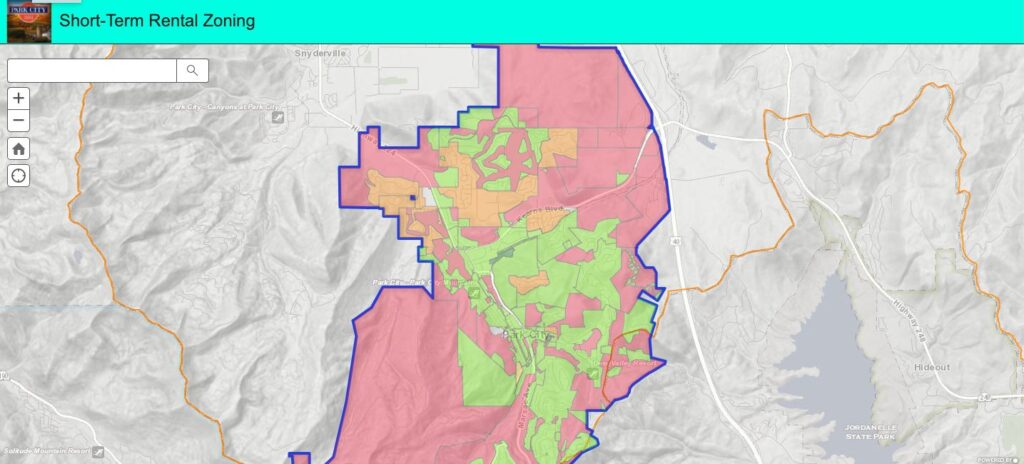 My first advice to buyers who want to own a property that they can occupy part-time and rent as a vacation rental is to buy that property in a zone where vacation rentals are allowed. Vacation rentals are not allowed in most parts of Park City. Do owners still advertise them? Yes. Can HOAs and governing bodies crackdown on those rentals, fine the owners and prohibit them in the future? Yes. So it makes sense to buy a vacation rental in a zone where they are allowed.
There are two Park City zip codes: 84060, which is within Park City Municipal and governed by the city of Park City, and 84098, which is unincorporated Summit County (sometimes referred to as Snyderville Basin). I'm going to mainly discuss Park City Municipal rules in this blog because that is where most owners want to do vacation rentals. Understand that within Summit County, the two main locations where vacation rentals are permitted are The Canyons Village of Park City Mountain and Kimball Junction (Redstone and Newpark).
Park City Vacation Rental Zone Map
The best place to start is with the interactive short-term rental zoning map found here (and pictured above). You can punch in an address and it will tell you if vacation rentals are allowed. You can also zoom in on the map to see areas where vacation rentals are allowed. In the screenshots below, you can see that at the Racquet Club condos, vacation rentals are permitted, and in the Prospector single-family homes, they are not.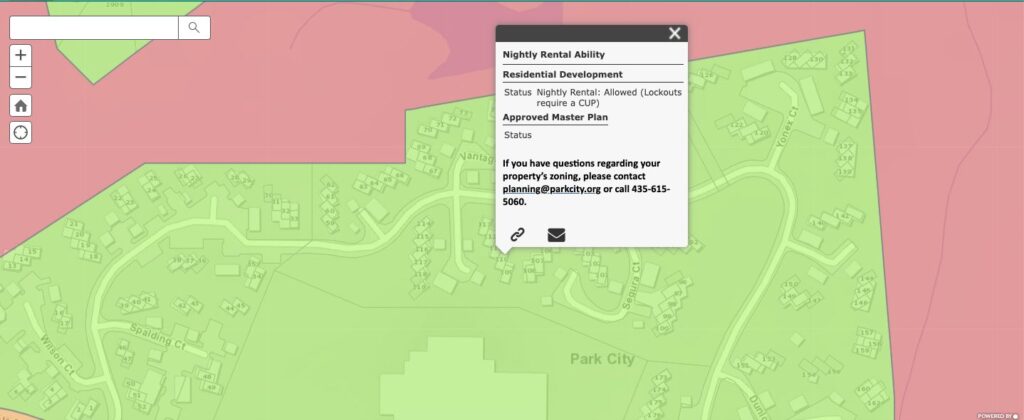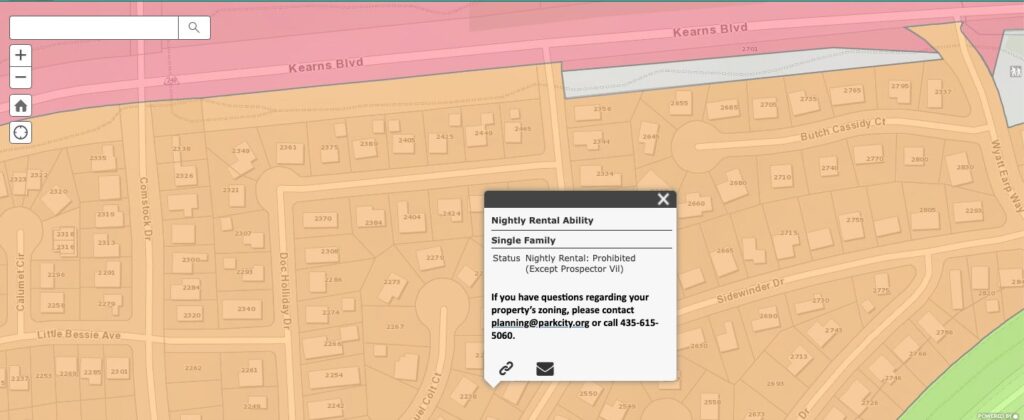 Park City Municipal has rules governing vacation rentals. All nightly rentals must be inspected by the Building Department and issued a license before being offered for rent. They must be properly managed, including housekeeping, trash removal, and parking. In addition, the owner is responsible for violations of the Noise Ordinance, occupancy loads, illegal conduct and any other abuse which violates the law. The owner is responsible for collecting and paying sales tax.
One of the first considerations of issuing a license is that the unit is located within the zone allowing vacation rentals. There must be a responsible party (owner or property manager) who is available by phone 24 hours a day. (This is why I always recommend my clients use professional property management companies).
I have written about lending considerations within condominium projects. While these properties are wonderful lifestyle purchases and investments, they are a little trickier than buying a second home or primary residence.
Please contact me if you would like more specific information about vacation rentals in the Park City area. I'd be happy to help.