Midway is a small town nestled into the mountains, just a nod away from Park City with a majestic Timpanogos backdrop. Most people know that the area is long on scenery but did you know about these fun activities about town? There's so much to do in Midway, Utah. It's just waiting to be discovered and enjoyed.
1. The Crater
Located on the Homestead Resort property, the crater is actually a geothermal spring hidden within a 55-foot limestone cave. You may have seen James Franco dive into it in the 2010 movie '127 Hours'. The crystalline mineral pools hover in the area of 90-96 degrees Fahrenheit, making it the perfect temperature for snorkeling, scuba diving, soaking and even stand-up paddle board yoga classes.
2. Heber Valley Artisan Cheese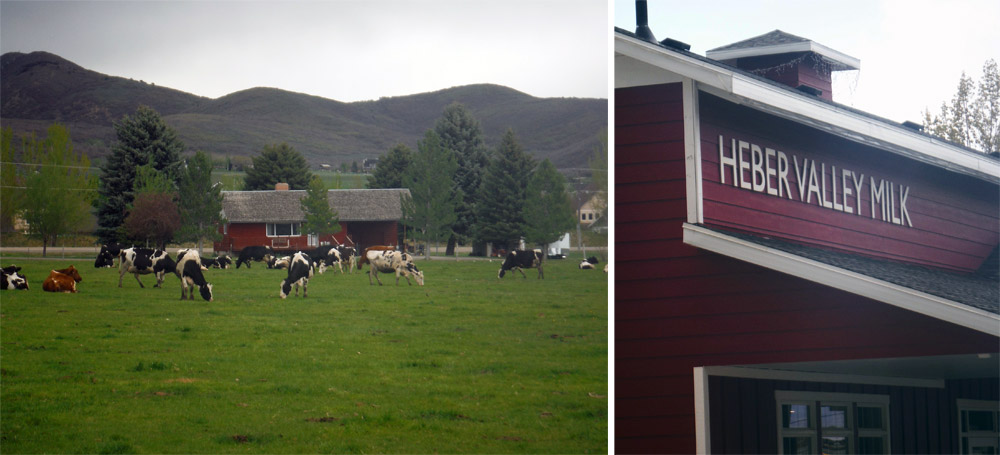 Started in 1929, the farm has been passed down through four generations, spanning 80 years. So the folks at Heber Valley Milk really know their cheese. They currently have 200 Holstein cows that are well loved—even pampered—which is clear when you taste their cheese. For the last three years they have won Utah's Best of State and in January their new Vanilla Bean Cheddar was added to a the Winter Fancy Food Show's 'Top 5 Food Trends'. Cheese tastings daily.
3. Brunch at Blue Boar Inn
The Blue Boar Inn, a European-style Bed and Breakfast is known for its incredible hospitality and unique charm. Locally owned, it is named after a tavern from the "Robin Hood" books. This property boasts turrets and wrought iron balconies. What you probably didn't know is that the brunch is a local's best kept secret. The five-course affair on Sundays lasts from 9am to 2pm. Reservations are recommended.
4. Wasatch Mountain State Park
In the summer, WMSP is known for its golf and camping, but there is so much more. In fact, there are miles of hiking trails in and around the park. For those looking for a photo opportunity or excellent picnic locale, on the north side of the park you will find the unique Huber Grove Historic Site. This restored pioneer-built stone home is near a picturesque apple orchard that skips alongside Snake Creek.
5. Swiss Days
The Midway event that draws the biggest crowds is the annual Swiss Days. Since the 1940's, the town has been celebrating Swiss heritage with Swiss Days over Labor Day Weekend, this year September 4-7, 2015. The town is aflutter with entertainment, food, a parade, 10k race and more! Over 180 food and craft vendors offer scones, kraut dinners, Swiss bread and other treats. With so much to see and do, plan your day well in advance.
6. Soldier Hollow
Once a Native American settlement, Soldier Hollow was put on the map in 2002 as an Olympic venue for cross country skiing and the biathlon event. Besides these sports, winter fun includes tubing and snow shoeing. In the summer, golf and lots of mountain bike and running races take place on the extensive trail system.
7. Re-Book
Before Amazon and Barnes and Noble, there were stores of books and some stores sold used books. If you hold a bit of nostalgia for that time, please visit Re-Book. Housed in a quaint little house, you will see stacks of books from floor to ceiling on every single topic you can imagine. Make sure and say hello to the knowledgeable owner as you wind your way through room after room.
8. Rocky Mountain Outfitters
Here to assist in all your adventure needs, Rocky Mountain Outfitters can set-up and guide horseback rides through beautiful canyons, fly fishing excursions, rustic BBQ's, ATV adventures and even winter sleigh rides. They are seasoned adventure professionals that offer a number of exciting packages and skilled guides.
9. Filler Up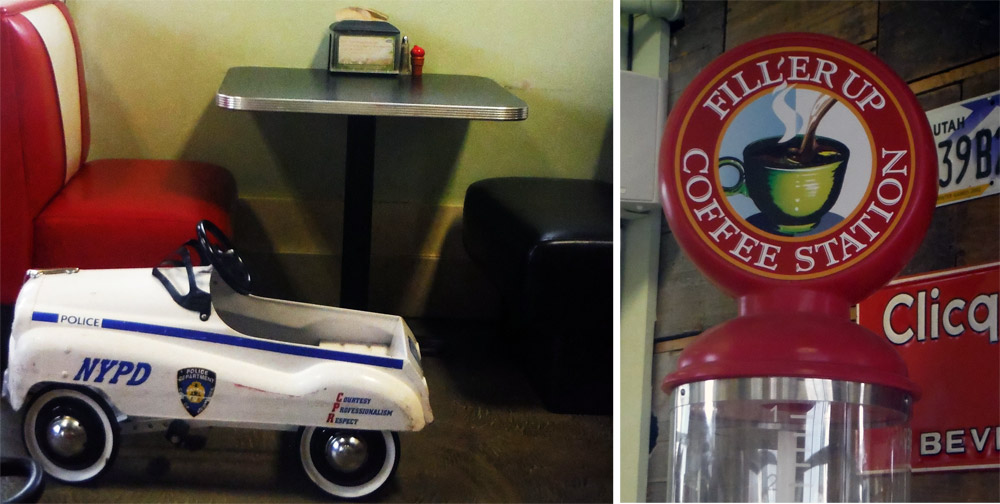 Occupying an old petrol station, the Filler Up Coffee Shop serves up a different kind of fuel—the caffeinated kind. Part café / part museum of fun old antiques, this is a great place to bring kids, or bring out the kid in you! They are serving up all kinds of treats from ice creams to pastries and shakes, and they are open every day. Try their red latte, an earthy, frothy treat, higher in anti-oxidants than green tea!
10. Unique Shopping
If you're looking for a unique shopping experience, Midway has a slew of small businesses featuring unique goods, consignment and antiques. Some of our favorites are All That Stuff in the Barn, Seasons of Home, Hollyhock Antiques, the Midway Mercantile and RaceHorse Lane.
Spend More Time in Midway
If you have a few hours in the afternoon to spare, exploring Midway will be time well spent. The innocent feel and the refreshingly slow pace of this charming little town will completely sweep you off your feet. But to really relax into the fresh air and mountain ambiance, a whole weekend would be more appropriate, or a week or two weeks, or more…
If you're interested in calling Midway home, there are some interesting real estate opportunities. The first is River Meadows Ranch, which features 39 large lots and expansive views. The second is Cervino, which features brand new builds under $500,000. As always, don't hesitate to contact me with questions.