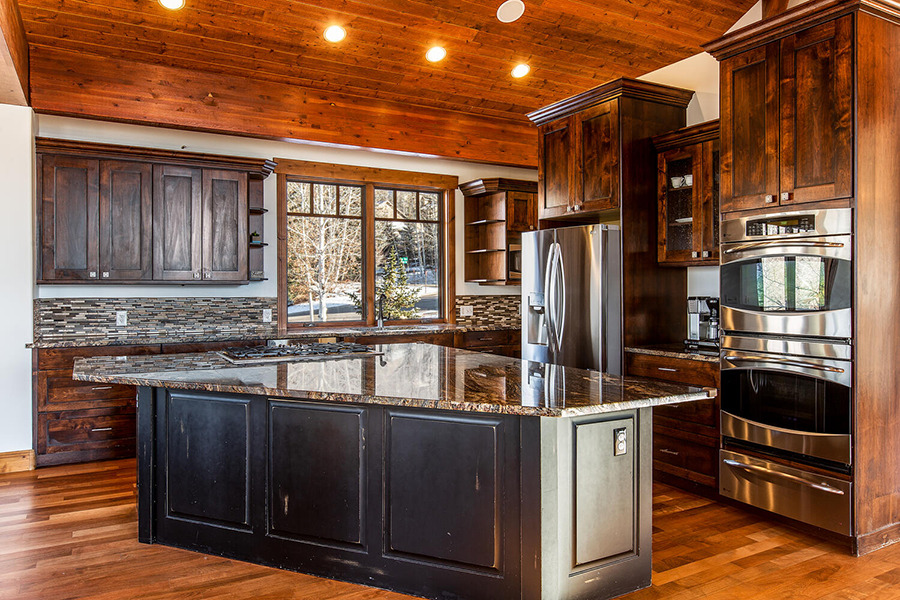 A seller's market is nothing new for my colleagues in Seattle, San Francisco, Austin, and other hot real estate markets.  Buyers in Park City have been fortunate in the past to have plenty of choices and the luxury of negotiating concessions during the due diligence period. That time is over for now.
Year-to-date in 2020 there have been 3,370 new listings, but 3,535 pended sales. Although new listings are up by 143 over the same time period in 2019, pended sales are up by 1,217. Review our recent full market update here. These numbers favor sellers. Right now in many subdivisions there is literally nothing for sale.
Is it a Bad Time to Buy Park City Real Estate?
Not in my opinion. The hot markets above have experienced double-digit appreciation over the past several years. I have strong confidence in the Park City real estate market for two reasons:
We are seeing an increase of people wanting to live and vacation here
We are a bedroom community for Salt Lake City, which has incredible job growth.
In fact, I'm planning on buying my third investment property in Park City in early 2021.
What Strategies are Needed to Buy in a Seller's Market?
Work with a buyers' agent. We learn about properties before they hit the market. I recently sold a listing by making one phone call to an agent who does a lot of work in the neighborhood where the home was listed. She came in with a full priced offer and the home was pending before it hit the MLS. My seller was thrilled his family didn't have to keep the house spotless and leave for tons of showings.
Get educated about the market so you will know when the right property becomes available. My clients receive automatic MLS notifications. It's not unusual for me to receive a text from a client inquiring about a new listing before I'm aware of it. I have literally dropped everything and written offers from my car or a coffee shop to make sure my clients' offer reaches the listing agent first.
If you find something you like, you must accept that there is a strong chance you will be in a multiple offer situation.

You must act quickly and write the offer immediately.
You must be pre-approved for financing or pay cash.
Your initial offer must be very strong, meaning full price or over full price.
You may want to add an escalation clause (you will pay x more than the next highest offer).
You should make a high earnest money deposit. I have had clients write in 20% of the purchase price instead of the usual 2%. This money is refundable during the due diligence period but makes a strong statement to the seller.
Unfortunately, some people must lose out on a few properties before they believe that these strategies are required and are effective.

If you think you will do "better" by working with the listing agent directly, think again. If the property is listed on the MLS, buyers' agency commission is offered. Most listing agents and their clients would prefer to avoid dual agency.
The fewer contingencies in your offer, the stronger it will be. The more contingencies and the longer those contingencies are, the weaker the offer. You may need to be prepared to waive the appraisal and/or financing contingencies even if you are getting a loan.
You may need to write the offer based on a FaceTime or Skype tour before physically viewing the property.
You may need to agree to a longer or shorter closing based on the sellers' timeline.
Don't be afraid to write a back-up offer. If you missed out and you are second in line to purchase a property you should, by all means, submit a back-up offer. You have nothing to lose and many transactions are falling through during these times when people are reacting quickly and writing offers sight unseen.
Once your offer is accepted, understand that you are not going to be able to "re-trade" by asking for unreasonable repair credits. Most likely there will be a back-up offer behind your offer, or the sellers will be confident that they can put the property back on the market and sell it again in a day or two. I had a listing this year that I sold three times before finding the right buyer. My seller and I were patient. We knew we would find the right buyer and we did.
P.S. – Message to those of you thinking of selling and then trading up or down: this is a great time to be a seller! I can help you navigate the selling & buying process so that you maximize your equity in your home and avoid being "homeless."