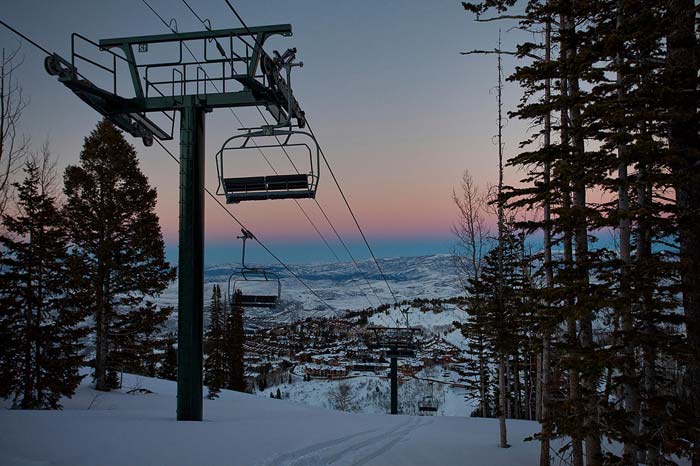 The only thing more fun than skiing Park City's mountains is the dining! We are blessed to have two ski resorts right in town, both known for their excellent cuisine. Whether your ski day consists of 4 runs or you are out bell to bell, you deserve an amazing après ski experience. To provide some additional choices, I included some options that are great dining experiences outside of the ski resort boundaries.
COVID Note: all of our mountains are requiring reservations to dine in right now, so please plan ahead of time. 
Deer Valley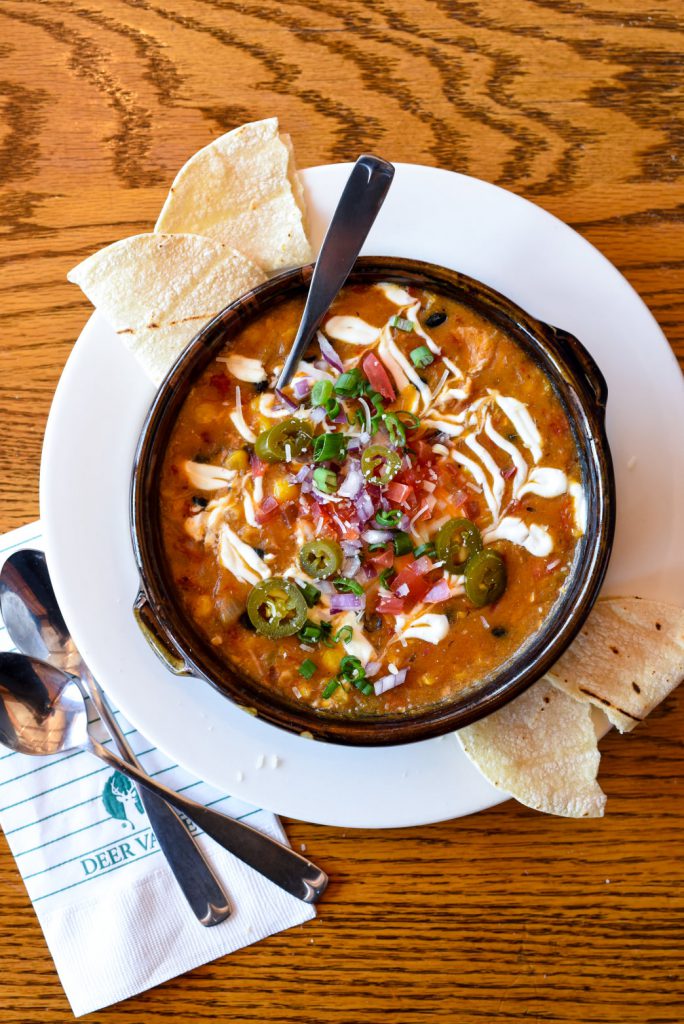 Deer Valley has long been known for its excellent food, most notably the Turkey Chili, carrot cake and chocolate chip cookies. Side note, you can purchase Deer Valley chili and other Deer Valley cuisine at the Deer Valley Grocery Café located in Deer Valley Plaza.
Goldener Hirsch
I recently wrote about this amazing restaurant located at Deer Valley's Silver Lake Village. Clip off your skis and walk over there for some amazing fondue and an authentic European experience.
Glitretind
Located in the Stein Eriksen Lodge at the top of the Viking chair lift, this comes highly recommended. And although the brunch is one of my favorites, I recommend skipping the "Skier's Buffet" or you will be too full to get back on the mountain. Order off the menu at Glitretind or have a more casual meal in the Troll Hallen lounge. Take in the amazing views. If it's warm enough, sit on the deck.
Montage Deer Valley
Located near Empire Lodge, dining at Montage Deer Valley offers a civilized, sit down lunch with three options: Apex, Burgers and Bourbon, Yama Sushi.
Cushing's Cabin
Located at the top of Flagstaff mountain, this is where I go to beat the crowds if I want to down some Deer Valley chili and a famous Deer Valley chocolate chip cookie. It's also a great hot chocolate stop to warm up. According to Deer Valley's website, Cushing's Cabin may not be open during COVID protocols. Check ahead of time.
Park City & Canyons
Since Vail Resorts took over the management of Park City and Canyons, the food has improved (so have the prices).
Lookout Cabin
Located at the top of Short Cut chair lift or the first stop off the Orange Bubble. This is one of my favorite restaurants in all of Park City, but you can only get there on skis. This restaurant has excellent views, a cozy European atmosphere and full bar! You must order the fondue. This location is so special, I've witnessed weddings there! Reservations on Open Table are a must.
Tombstone BBQ
Located next to the Tombstone and Timberline chairlifts. Order the tri-tip sandwich. It's big enough for 2 people, but so good you might not want to share it.
Cloud Dine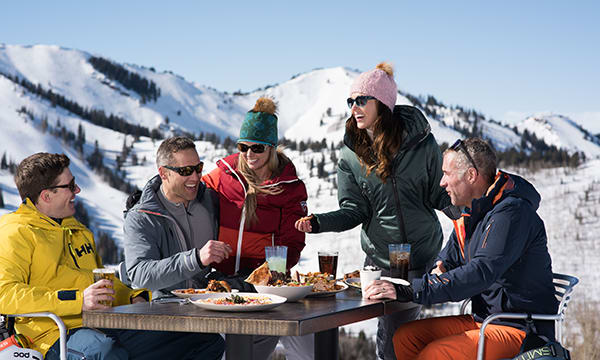 Located where the Dreamcatcher and Dreamscape lifts converge, Cloud Dine has the best cafeteria style food on the mountain…but it can get crowded, so try to visit at off hours.
High West
Located at the base of the Town Lift in Park City's Old Town, this is the world's only ski-in distillery. Their hamburgers are the best. If you order the whiskey flight, you may have trouble getting back on the mountain.
Where are your favorite dining spots while skiing? Have I missed something good?