An Evening to Remember at the Goldener Hirsch Inn
Earlier this month, one of my clients invited me to dinner to celebrate the closing on her home. Since she was staying in the Silver Lake area of Deer Valley, I suggested the Goldener Hirsch Inn. This is one of those restaurants that I always forget about, since it's not on Main Street. Shame on me! The Goldener Hirsch Inn is a AAA-Four Diamond restaurant and one of Park City's best.
Since there were just 2 of us, the hostess asked if we would like to be seated in front of a quaint fireplace in the bar area. I literally felt like I was dining at someone's home in Bavaria. From where I was seated, I had the most pleasant view of the lovely bar area.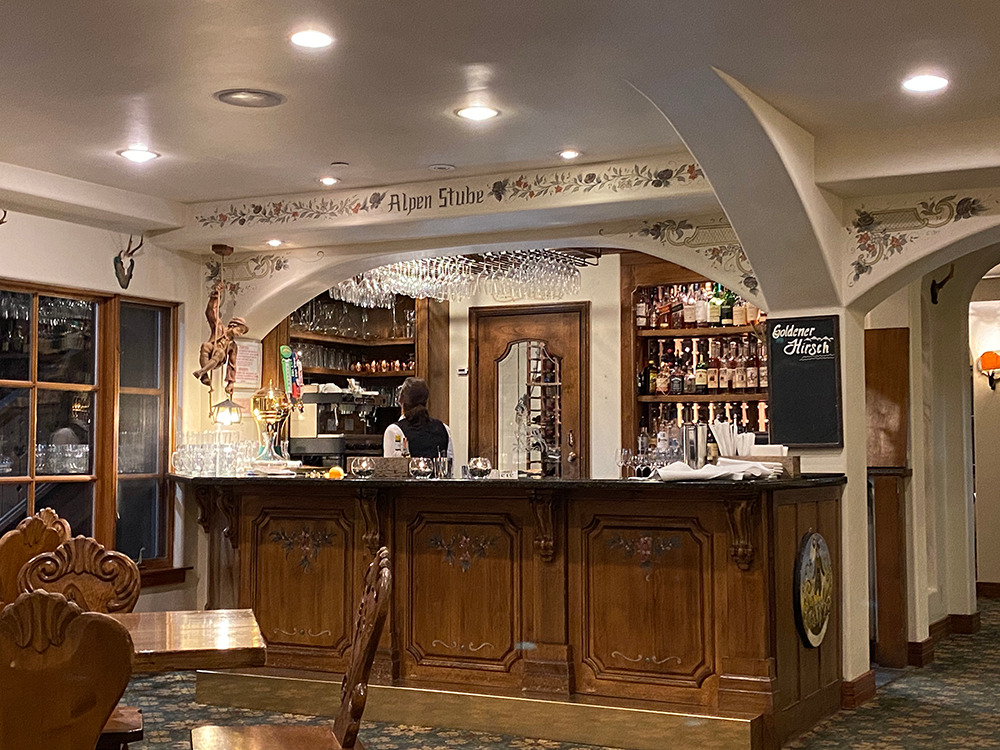 The dining room is intimate, the wine list is Wine Spectator award-winning and perfect, and the service was impeccable. Really, I can say it was one of the best dining service I have experienced in Park City.
Executive Chef Ryan Burnham crafts old world cuisine with regional western fare from local family farms to create a refreshing take on traditional alpine cuisine. I refrained from ordering the wiener schnitzel, their signature dish, as our server reminded me I could always order it. Instead , I went with the special, which was an incredible pistachio crusted whitefish. The menu changes with the seasons and the offerings are always remarkable.
The night we dined at Goldener Hirsch Inn, they offered a prix fix dinner which included an appetizer, main dish and dessert. It was truly a meal to remember. This is a dining experience where you can actually have a conversation with your dinner guest, as the European ambiance is quiet and very relaxing.
The Goldener Hirsch Inn has won more awards than most Park City restaurants. It is definitely worth the trip up the hill. Alternatively, it's a great spot to swing in for lunch or après if you are skiing at Deer Valley.
I will definitely be back soon.