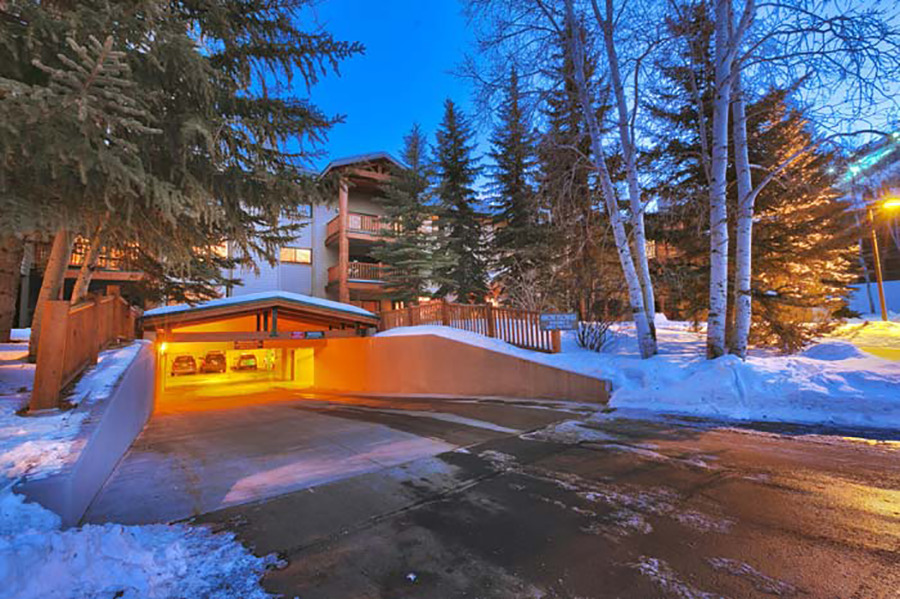 You don't have to frequent my blog to know that we have a lot of new folks in town. Although we do write about such trends often, you really can't ignore the news. It's being talked about at cocktail parties, on the trail, and on the soccer field. What we saw in the last year has been a downright real estate frenzy, with a massive population migration like I've not seen in my 18 years in real estate.
With so many new folks in town, I thought it might be a good time to visit some steps that can be taken now to get your home ready for winter. Whether you are new to mountain town living or you are looking for a simple checklist, this blog is for you. There are some tried and true ways that homeowners should prepare their homes for the cold and snowy season ahead. The Old Farmer's Almanac forecasts a "season of shivers" this year, so it's time to batten down the hatches and prepare your home for winter, Park City style.
10 Ways to Prepare Your Home for Winter When You Are Living There
1. Check your HVAC system. Replace the filter and if you have a humidifier, replace that filter and turn the water back on. Most people I know like to have the system serviced to check for and address leaks, corrosion, dirt, and debris once a year.
2. Survey your doors and windows for gaps. Although they may appear small, these unsealed areas can create drafts that bring cold air right into your home. Seal what you can and consider upgrades where the draft is too problematic, such as very old windows. Some energy companies offer free or discounted inspections and incentives that reduce your utility costs and increase efficiency. Check out Rocky Mountain Power's Wattsmart Homes program.
3. If you have a wood-burning fireplace, have your chimney inspected. Consider how you can improve the efficiency of your wood-burning fireplace, like turning on fans to circulate the heat and using hardwood. There are also new energy-efficient wood-burning fireplace models that are better for the environment and our lungs. We have all inhaled enough smoke from wildfires burning in Utah and as far as California this year.
4. Program your thermostat. Although it's early, it may be wise to set it to a minimum temperature now as a precaution, so if the mercury dips dramatically your pipes won't freeze. As winter progresses, save on your energy bills by investing in a smart thermostat.
5. Invest in snowmelt systems. I've had clients and friends from out of state who did not know this was a thing. Heating sidewalks and driveways is a luxury, I'll admit. But do not skimp on roof and gutter de-icing systems. It's not uncommon to hear about dangerous roof-a-lanches happening, which pose a potential threat to humans, animals, and your expensive roof.
6. Clean out your gutters. The buildup of debris such as leaves, sticks and dirt can clog your gutters and also contribute to the aforementioned dangerous snow and ice dams. Take the extra precaution now to ensure your gutters will be up for the job in the spring snowmelt.
7. Inspect your roof. While you're up there cleaning out your gutters, visually inspect your roof for signs of issues like leaks. This is especially problematic in areas such as skylights. When in doubt, entrust this job to a roofing professional to ensure you will not have any costly leaks in the middle of a winter storm.
8. Declutter your outdoor spaces. This might not be the first thing that comes to mind, but before you know it, you'll have 2 feet of snow on your new patio table. Clutter can lead to rodents and cause wood to rot. Protect your belongings by putting them indoors for the winter.
9. Use salt sparingly if you can. Salt is famously helpful in keeping streets and walkways free of ice, making them safer. But there are some concerns for vegetation, aquatic life and our furry friends' paws. Even UDOT only salts the "hills, stop signs, and sharp curves" if there is sun in the forecast (ParkRecord). There are also salt-free de-icers that are more expensive but more eco-friendly, not to mention less of a mess tracked into your home.
10. Shut down your sprinkler and other outdoor water systems. Hire a company to blow out your sprinkler system lines. This service is not very expensive and is certainly cheaper than replacing broken lines come spring. Shut off water valves to outdoor spigots and remove hoses. If you have a pool, you will obviously want to take steps to properly prepare it for winter.
This is also an excellent reminder to check those carbon monoxide and smoke detector batteries!
In addition to getting your skis tuned up and dusting off your down coat, don't forget these reminders for mountain home winter prep. Taking a few precautions in advance can really save a lot of headaches down the road.