Maximizing Rental Income for Your Park City Vacation Rental Property
I help many clients purchase homes that they want to rent when they are not visiting Park City. So how can you maximize return on investment by making your home as attractive as possible to renters? What do vacation renters want? To answer this question, I asked Jim Anderson, Director of Business Development for Park City Vacation Rentals (PCVR). PCVR manages 230 properties in the Park City area.
Appealing Vacation Rental Amenities
In general, the goal is to make your property the "best in class" to vacation renters. Here are some ideas:
Private hot tub
Air conditioning to maximize summer rentals
Always king bed if possible
Bunk room(s)
TVs in bedrooms and living area
Fully stocked kitchen-crock pot, blender, things people use at home
The small touches matter-make your guests feel welcome
Pet friendly
Good internet
Mountain modern/modern-replace the log furniture; make your property attractive
Bedrooms and sleeping capacity/configuration-maximize "heads in beds"
Example—Three Bedroom Inventory. You are competing with a LOT of 3-bedroom properties. Look at the ideas above to make your home the best in its class.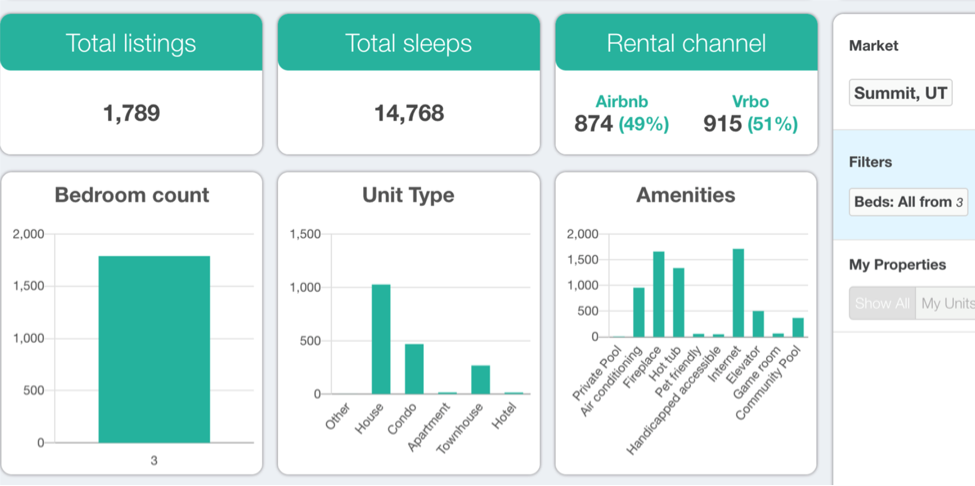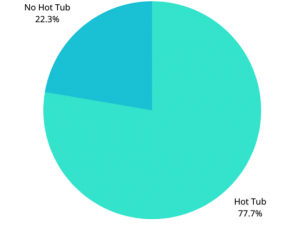 Two commonly asked questions are whether air conditioning and hot tubs are worthwhile. To be as competitive as possible, you should have these amenities.
No matter your bedroom configuration, the more people you can sleep, the higher the potential rental revenue.  I just closed on a 2-bedroom condominium that I will be using as a vacation rental. For this property, Jim recommended a king bed in the master bedroom, and two queens or a bunk room set up in the second bedroom (queen under twin or two full-over-fulls.)
Right now, the condo has one king bedroom and one bedroom with 2 fulls. I take Jim's recommendations seriously and will need to make some changes. I'm also going to be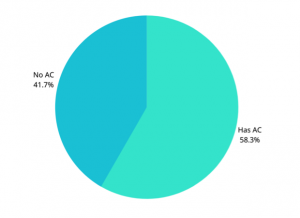 painting the entire condominium and updating the kitchen. These are small costs compared to the price of the condo and I will make this investment back the first year the condo goes into the rental pool.
If you plan on purchasing an investment property for nightly rentals, following these suggestions can help you maximize your return. Be sure you know the rules and restrictions on nightly rentals.
No matter the location of your vacation home, you can make your property more attractive to renters by making it the "best in its class" and maximizing the sleeping configuration.
Special thanks to Jim Anderson at Park City Vacation Rentals for the visuals and information. He can be reached at jim.anderson@parkcityvacationrentals.com.