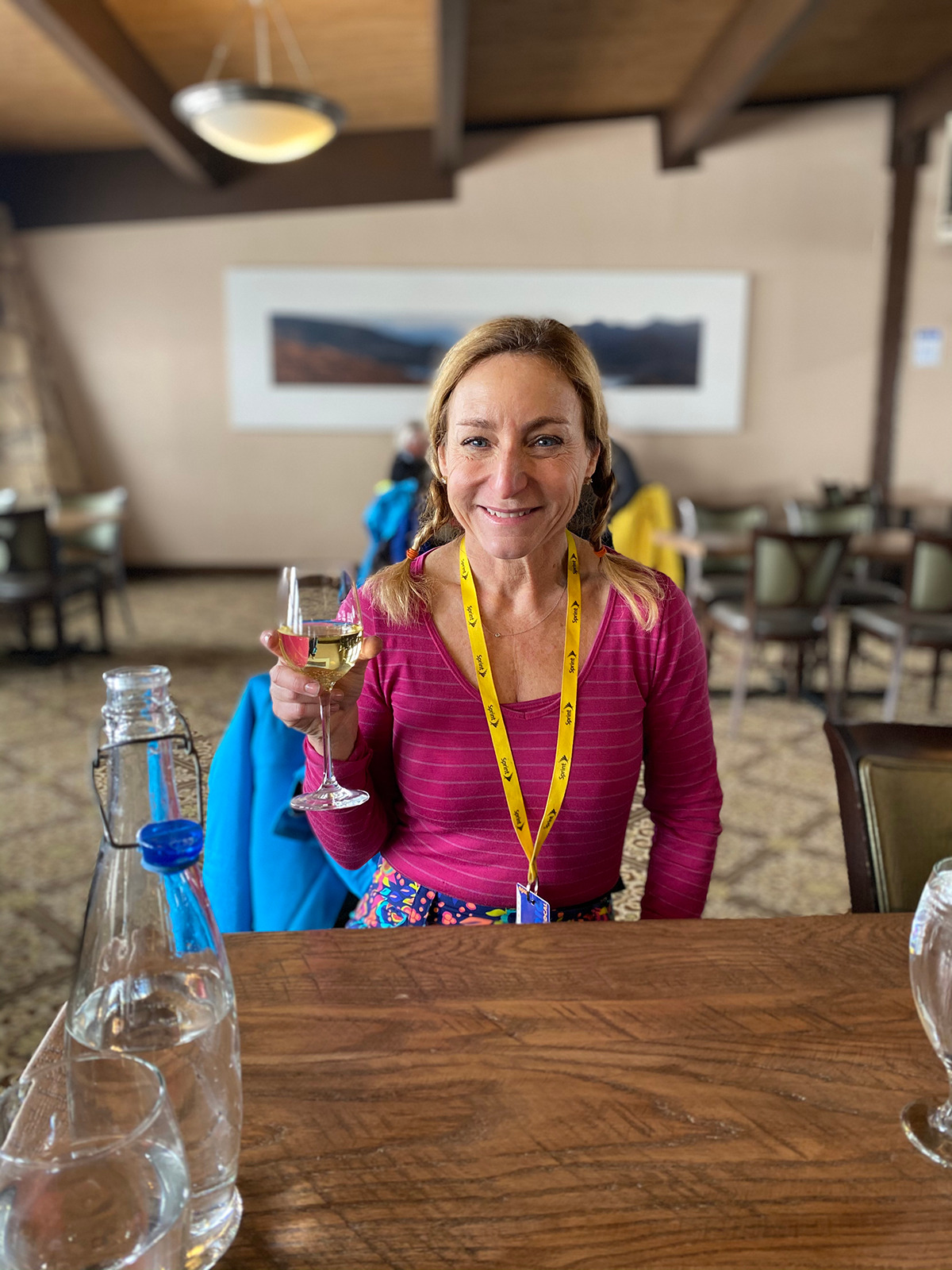 One of my favorite activities on the mountain doesn't involve the terrain, it involves food! Each season I make it a point to have at least one lunch at Lookout Cabin.
Lookout Cabin is a sit-down restaurant on the Canyons Village side of Park City. To get there, take the first stop off of the Orange Bubble chairlift and then the Short Cut chairlift. Just before you get off, you'll see the restaurant and its outdoor deck off to your left. Perhaps, like me, you have skied past this non-descript restaurant a million times and never ventured inside.
While many people think the food prices are high at Park City Mountain, for just a little bit extra, you can have a full European dining experience, complete with beer or wine. Chances are, you've probably seen a marketing photo or two of someone dining or imbibing on the deck, which boasts amazing views.
One year I wanted to celebrate my birthday at Lookout Cabin. But you are not allowed access to the restaurant unless you ski or board in. Since my husband does neither, we had to scrap that idea. I love the idea of dining at a restaurant you can access only by skis or snowboard.
Reservations are a must and because of COVID social distancing requirements, fewer diners are allowed in the restaurant at one time. You can easily book online using the Open Table app, but plan ahead as this treasure often books up weeks ahead of time, especially during holidays.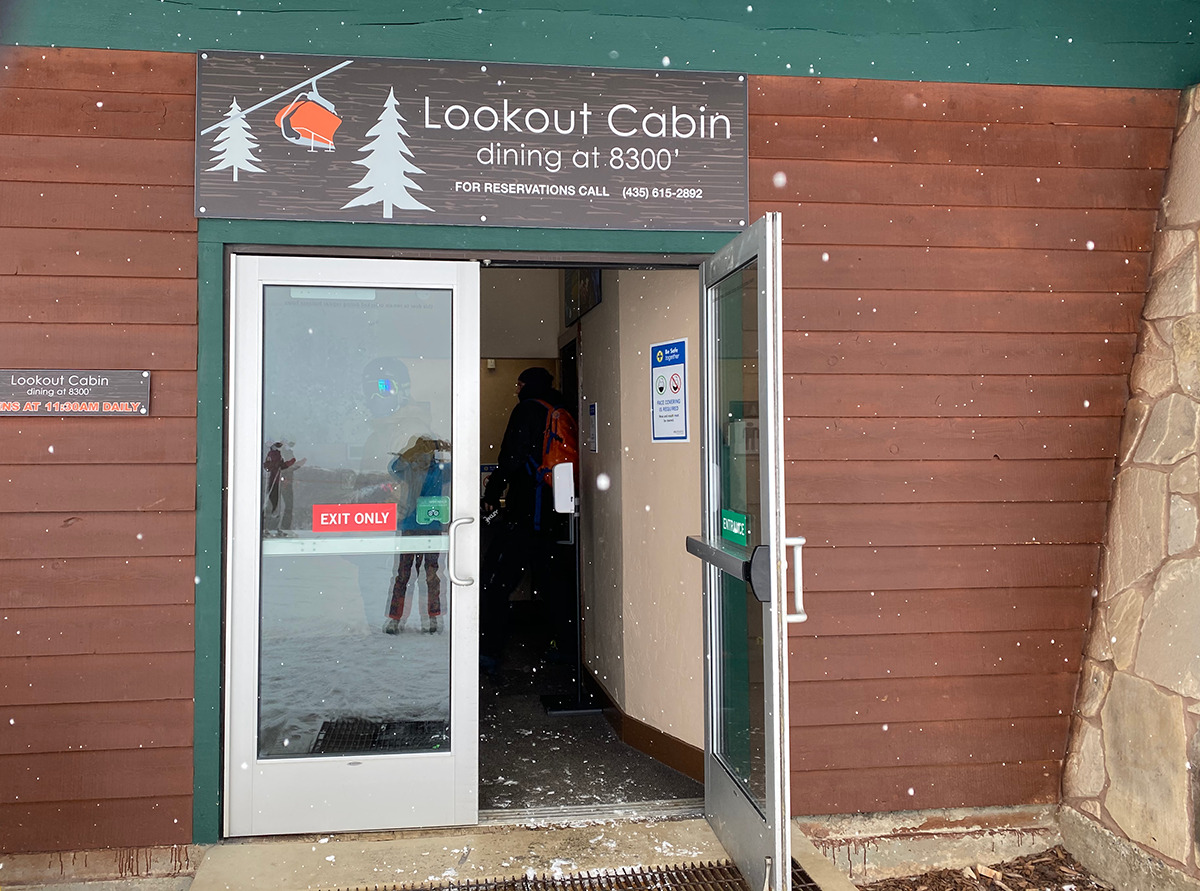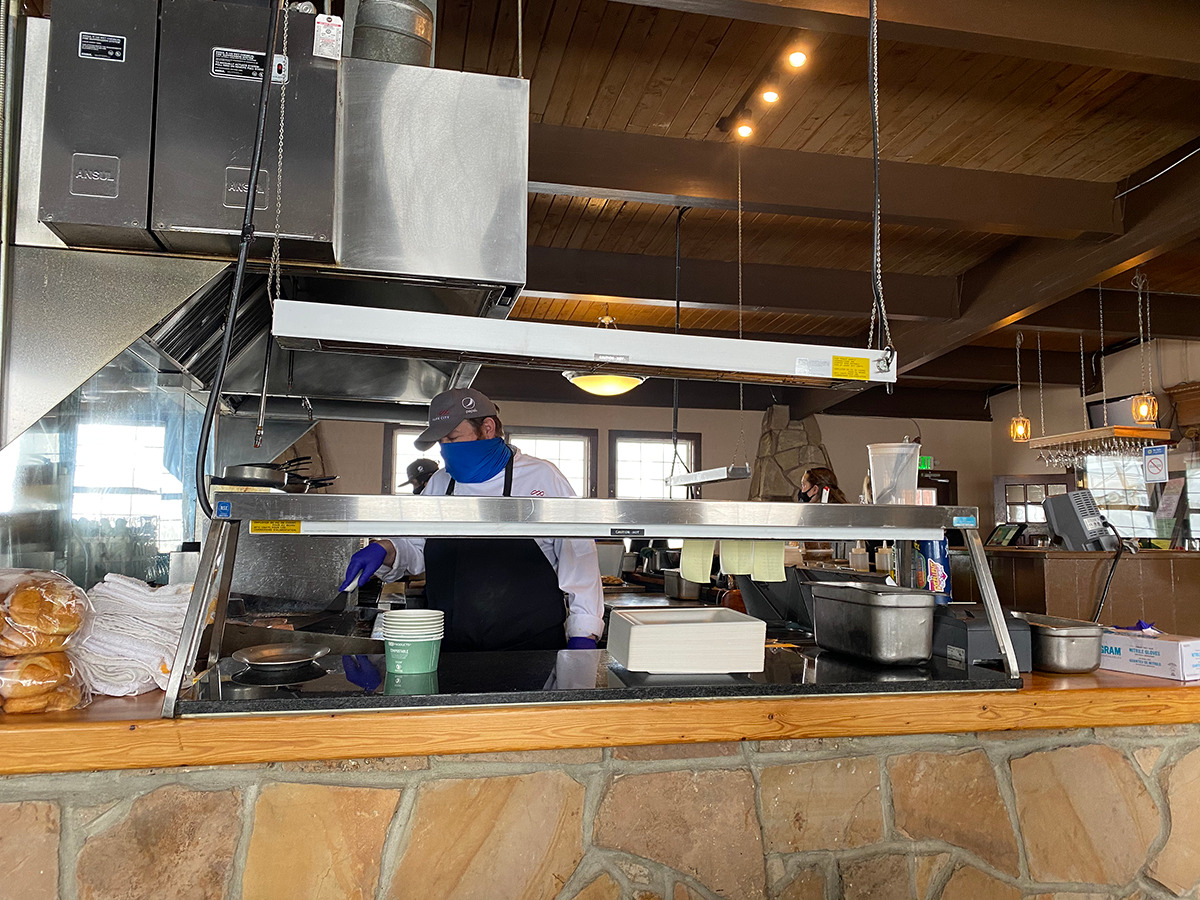 Once you drop your skis and walk inside, you are transported to another world. All the cooking is done in an open kitchen at the center of the restaurant. Sadly, my favorite menu item, the Rocky Mountain Fondue, has been temporarily axed during COVID. The menu is small but everyone in your party should be able to find something delicious.
On our last outing, my kids both had the Alpine Mac N' Cheese, which was filling and delightful. I had the Wagyu burger and fries. And of course, I ordered a glass of wine, well, because I could. After our lovely lunch, we skied back to the Canyons base by skiing past the Sun Peak chairlift and taking the Rip Cord tow rope to the village.
Lunch with my kids at Lookout Cabin topped off a fun morning of skiing. I have also skied to Lookout Cabin from the Park City side of the mountain. It's quite the challenge to ski across almost the entire mountain and make it to your reservation on time.
I hope you will give Lookout Cabin a try if you have never eaten there. It's truly a hidden gem at Park City.