Park City is an outdoorsy, wellness-forward, nature-lovin' town, and it's one of the main reasons why so many people make this corner of the world their home sweet home. Naturally (pun intended), there are endless outfitters here to choose from for everything from hiking and kayaking to snowshoeing and skiing.
While vetting your way through the local guides can be a bit daunting for newcomers, trying your hand at different activities and experiences can also be part of the fun—and it's the best way to figure out what aligns with your high-altitude lifestyle.
One such resource that we've come to know and love is Soul Elements. Instead of being a one-stop-shop for straight-up working out—say high-intensity interval training (HIIT) or pilates, for example—Soul Elements is a comprehensive wellness practice that integrates guided mindfulness sessions with approachable, outdoor exercise via two main categories of offerings: Energy Wellness (shamanic practices like spirit guidance and space clearing, but also practices of the Ayurvedic variety like reiki and chakra balancing) and Mindful Outdoor Experiences (nature walks, forest bathing, gentle yoga, mandala creation, guided breathing, mediation and tea ceremonies).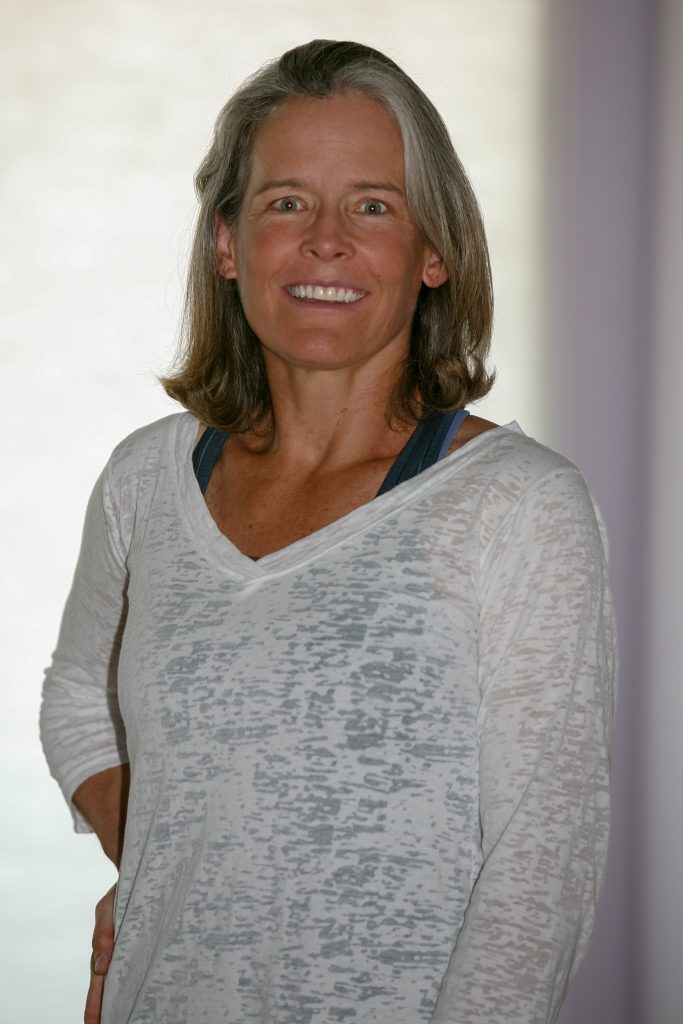 And according to Anne Sargent, Soul Elements founder and spirit guide, that's the whole—or, rather, holistic—point. "Soul Elements is an invitation to connect with your soul, your energetic being," says Sargent, who is a certified level-four shamanic guide and a Usui/Holy Fire Reiki master. "Through a unique combination of offerings, I provide a safe, sacred space for you to shed what no longer serves and awaken to a greater sense of wellbeing, authenticity, empowerment and energetic freedom."
If you're willing to keep an open mind and not immediately write it off as woo-woo, you'll find that there's a lot to be said about integrating your soul's journey with your physical journey, something yogis have been hip to for 5,000 years.
A good yoga practice is one that allows its practitioners to achieve peace with themselves and the external world they inhabit

Soul Elements Founder Anne Sargent
Sargent is also a 500-hour-registered yoga teacher through Yoga Alliance and a Kripalu mindful outdoor guide. "Traditionally, perfecting the posture is of secondary importance. That said, we have varying class levels to support your unique goals. Combined with meditation, yoga is a wonderful way to reclaim one's energetic wellness and strengthen the mind/body/soul connection."
Soul Elements' Vinyasa flow-style Yoga/Sacred Movement classes are offered year-round and include customized mindful practices both indoors (at your location or in-studio at PC Yoga Collective) and at scenic outdoor locations around Park City. "I believe in the powerful connection between nature, the Great Spirit and our own unique energy system to reclaim, rekindle and rewild our body, mind and soul," says Sargent, whose primary self-care practice is connecting with nature. "Just being in the nonhuman world is grounding, centering and revitalizing."
Round Valley is Sargent's favorite trail system for outdoor practices because of its accessibility. And with classes that range from Gentle Flow to Yoga for Athletes, including chair yoga for limited mobility, Pre- and Post-Natal Yoga, and Kids Yoga (5-15 years of age), Soul Elements goes out of its way to keep things inclusive.
So whether you're down for a crystal healing ceremony or an intense, mountain top sweat sesh, all of Soul Elements' practices fruit the same benefits: ease of anxiety, stress and depression while inviting in feelings of hope, possibility, self-worth and connection. "Energy wellness empowers you to live a life of purpose and passion," adds Sargent. "Daily stress and challenges can cause energy 'dis-ease' which directly affects your ability to feel hope, abundance, self-worth and love. Sometimes a guide is just what you need to help you bring your life back into energetic balance."