Obviously, I'm a big Utah fan. I moved my young family here nearly two decades ago and we have explored many corners of this state. And yet, there is still so much more to see.
Utah is one of the greatest states for outdoor enthusiasts, with iconic, natural wonders unlike anything you've ever seen. I love that you go from skiing champagne powder one weekend to wearing shorts hiking in the desert the next. Sometimes you can do those things in the same day.
Whether you're a Utah newbie or you want to make sure you check the big sights off your bucket list, I have some suggestions for you. There are dozens of special places here, but there are a select few that are instantly recognizable as Utah, and that makes them icons.
10 Iconic Utah Spots
10. Lake Powell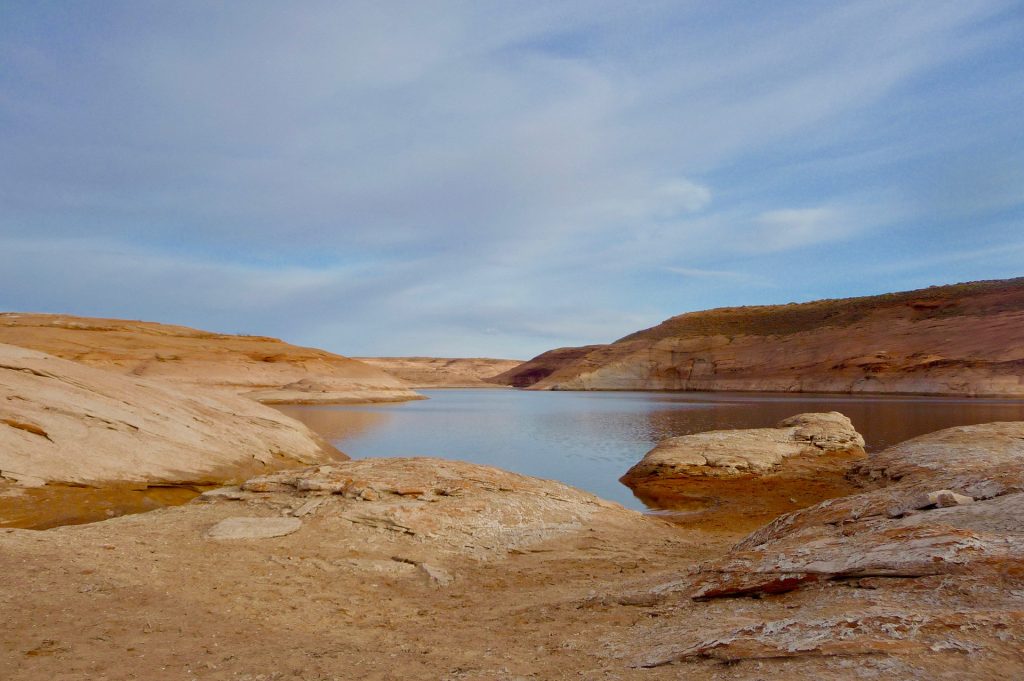 Lake Powell isn't a lake at all, but a reservoir. It is one of the most unique reservoirs you can find, due to the steep orange walls and "veins" that make up its shape. Despite the environmental controversy over the dam that remains today, this place is a mecca for motor boating, kayaking, hiking and climbing.
9. Goblin Valley State Park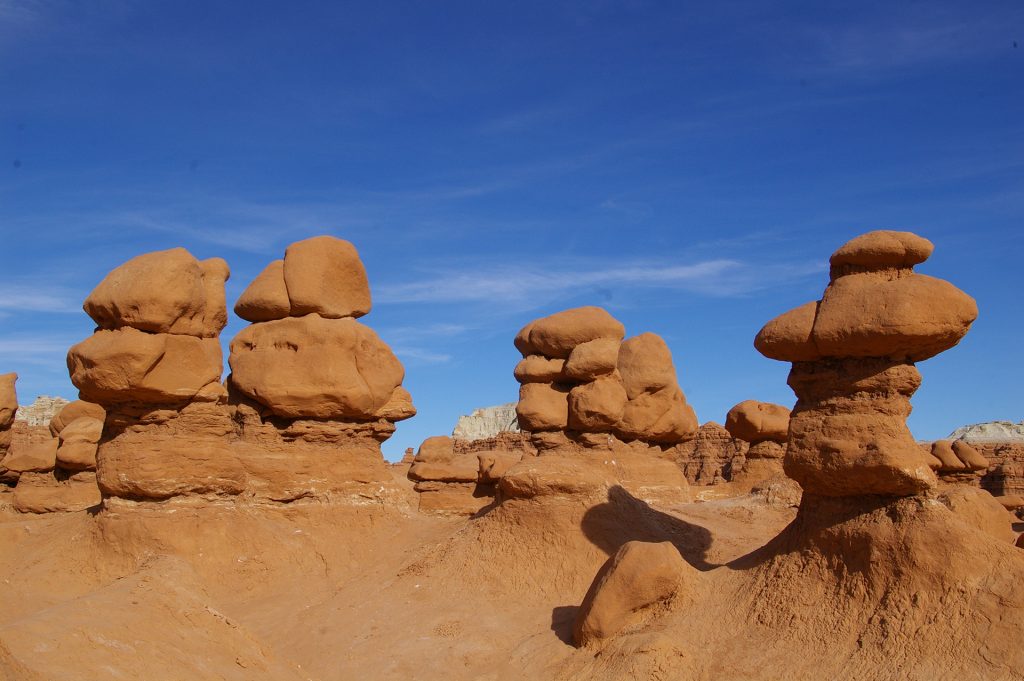 Hoodoos, toadstools and goblins might sound like something out of a J.R. Tolkein novel, but at Utah's Goblin Valley State Park, they're the names of rock formations. Like everything on this list, Goblin Valley is unlike anywhere else on Earth. Snag a campsite and grab your mountain bike or hiking shoes and be prepared to be amazed.
8. Bonneville Salt Flats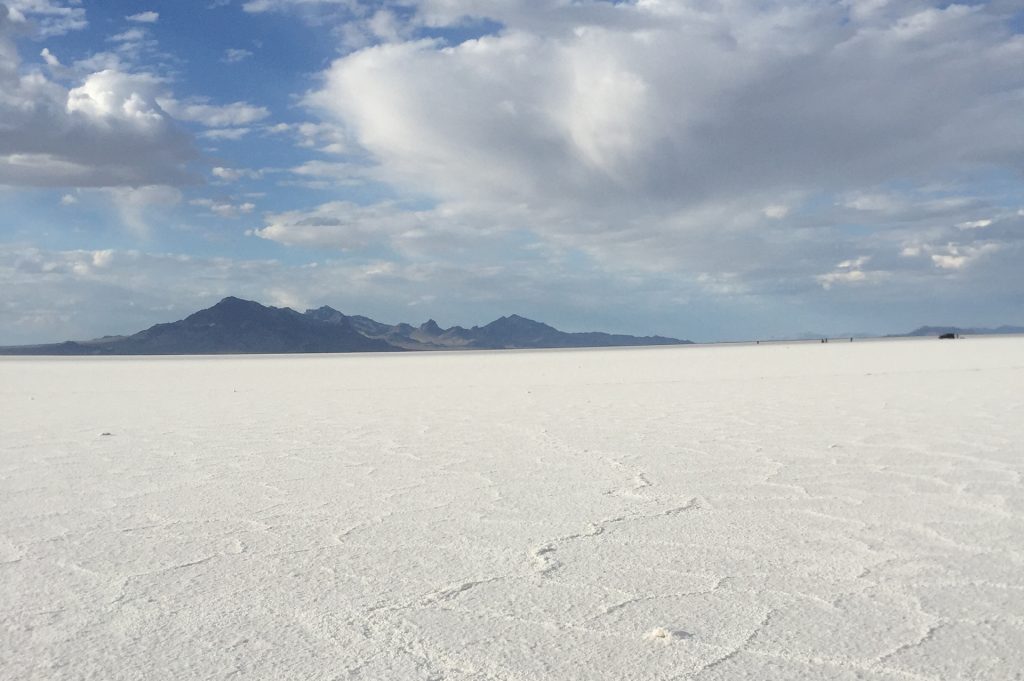 With its flat, white salt crust up to 5 feet thick as far as the eye can see, the Salt Flats is like something from another planet. The Salt Flats are great to visit any time of year, but can only be driven on when they are completely dry. In fact, those with the "need for speed" visit the flats each year for Bonneville Speed Week, where record speeds of up to 630 MPH have been reached.
7. Canyonlands National Park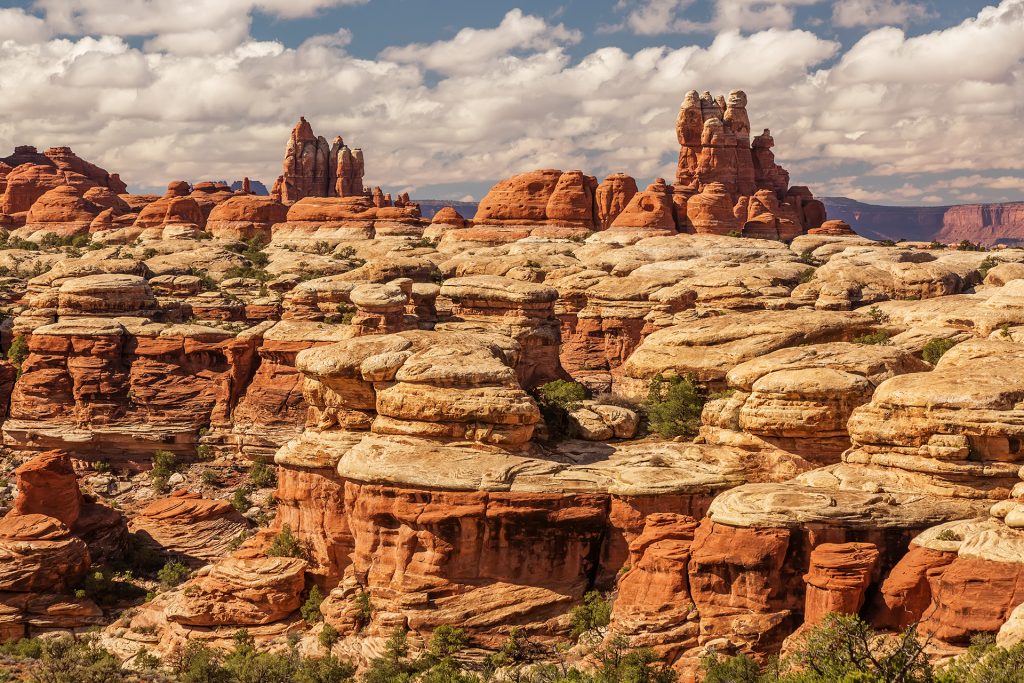 The largest of the "Mighty 5" National Parks in Utah, Canyonlands can be accessed via separate districts: Needles, Island in the Sky, The Maze, Horseshoe Canyon and the River District. This rocky landscape is defined by time, which has formed layers, cliffs, pinnacles and domes that are a sight to see.
6. Antelope Island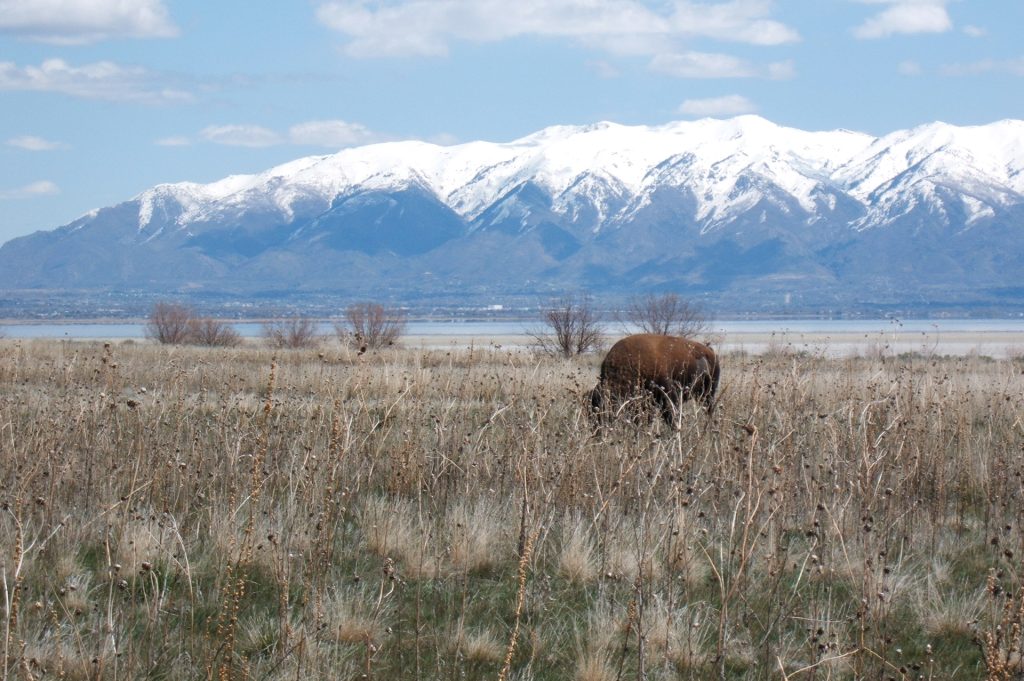 Antelope Island is the largest on the Great Salt Lake, 25 miles north of the city that bears its name. One thing that makes this island unique is the free-range Bison and Antelope herds that graze there. With dozens of miles of hiking and biking trails, beaches and paddling galore, you're sure to enjoy a day or weekend at Antelope Island.
5. Monument Valley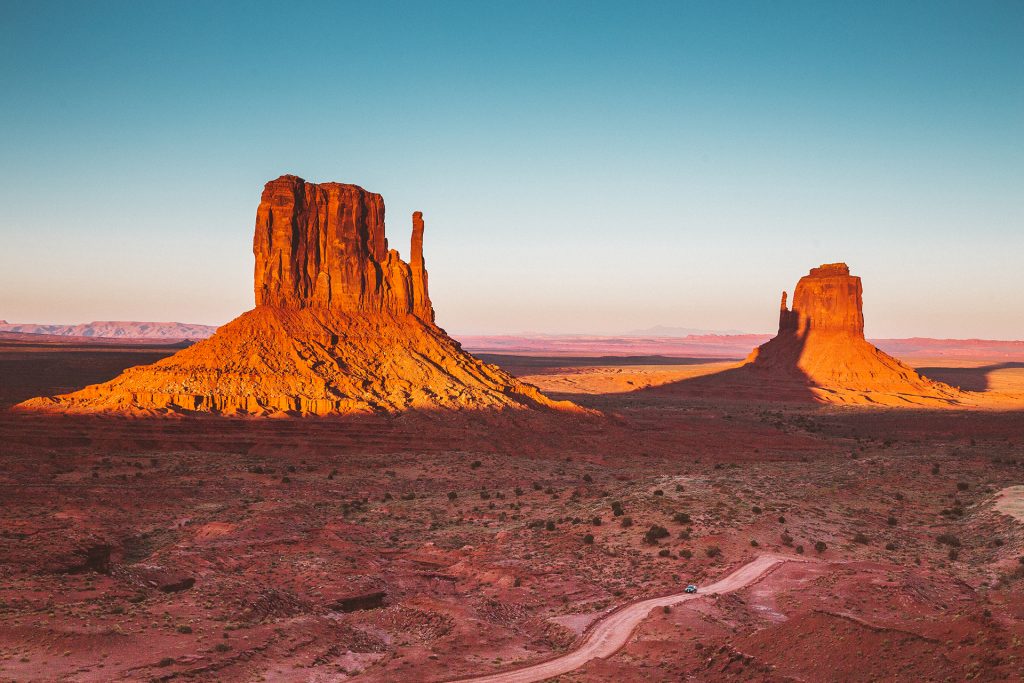 Monument Valley Navajo Tribal Park is more than just the 3-4 hour scenic drive that makes you feel like you're in one of those old Hollywood western movies. (After all, movies like The Lone Ranger, Easy Rider and National Lampoon's Vacation have scenes filmed there). See the sunrise on horseback, enjoy dark skies, take a guided Jeep tour or explore on foot.
4. Bryce Canyon National Park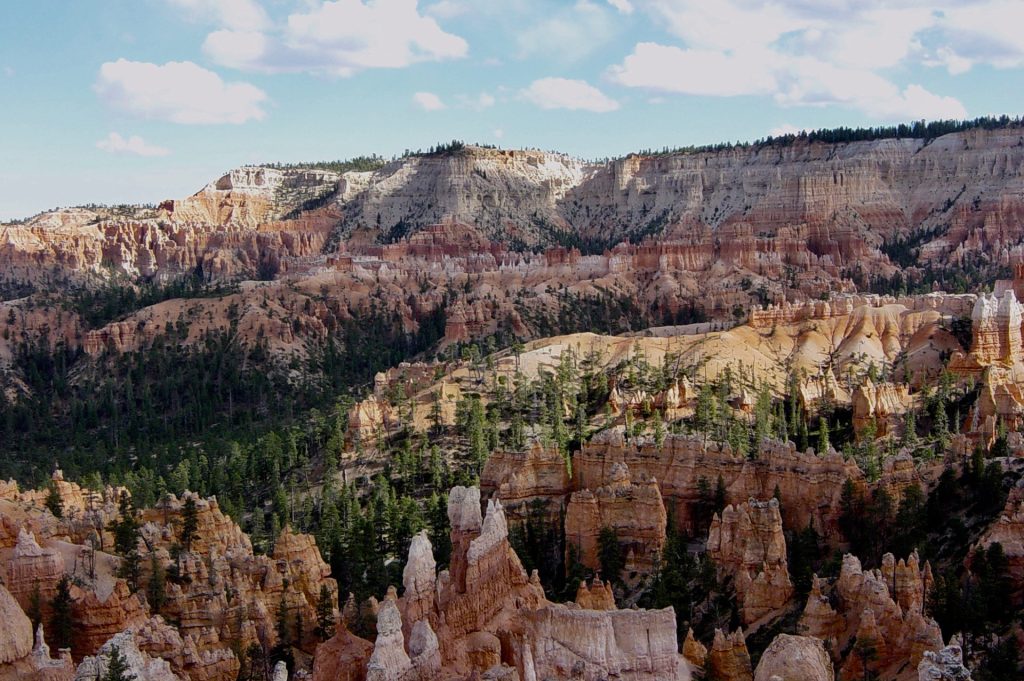 3. Dead horse Point State Park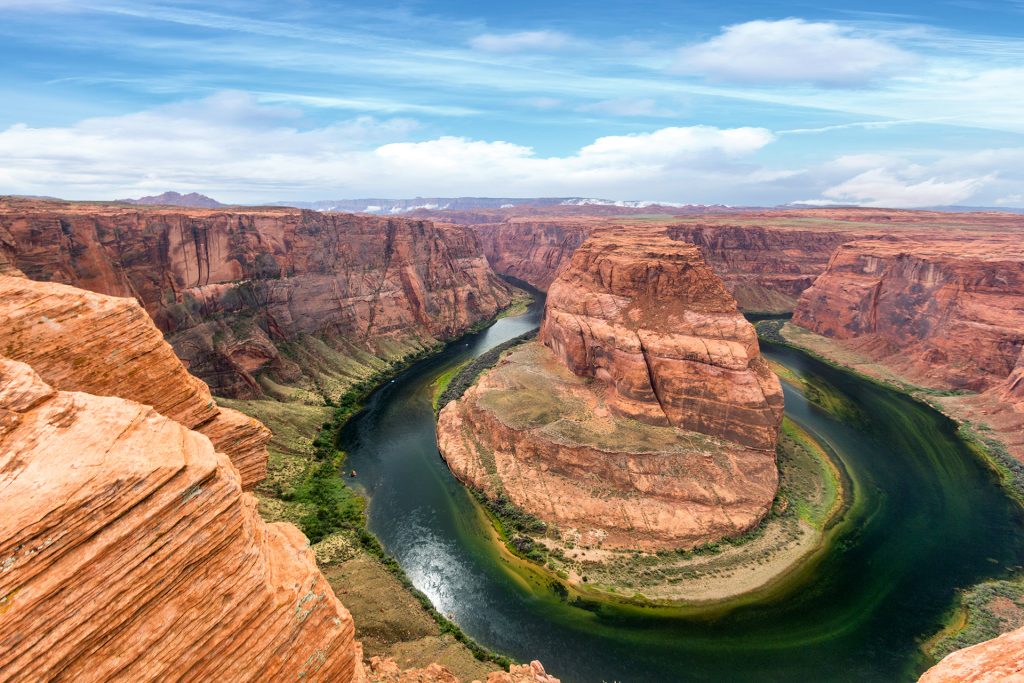 On the edge of Canyonlands, at the end of a mesa, you'll find epic views of the Colorado River and the White Rim Trail. Legend attributes the name to a herd of horses that died on the mesa. Hiking, mountain biking and sightseeing are among the top things to do at this beautiful Utah state park.
2. Arches National Park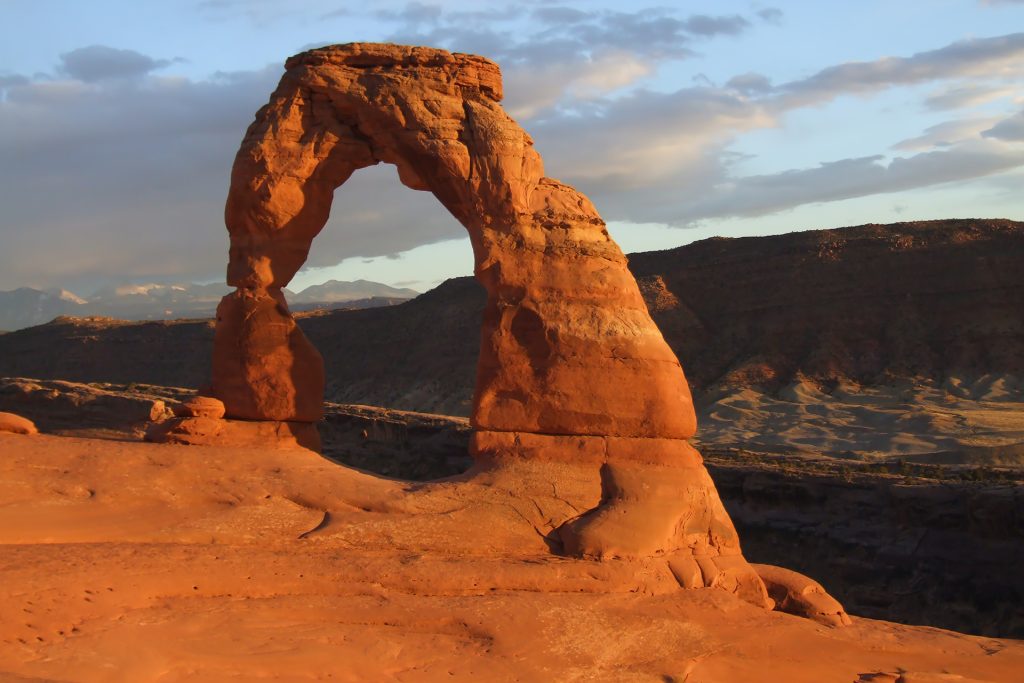 One of the most photographed scenes in Utah has got to be Delicate Arch in Arches National Park. Seeing such perfectly formed red rock arches with the contrast of blue sky and the La Sal Mountains in the background is just a thing of beauty. But, word has gotten out and this park is very crowded. Visits between April and October will now require a timed entry reservation to help combat the crowds. But, as you can see, it's worth the wait.
1. Zion National Park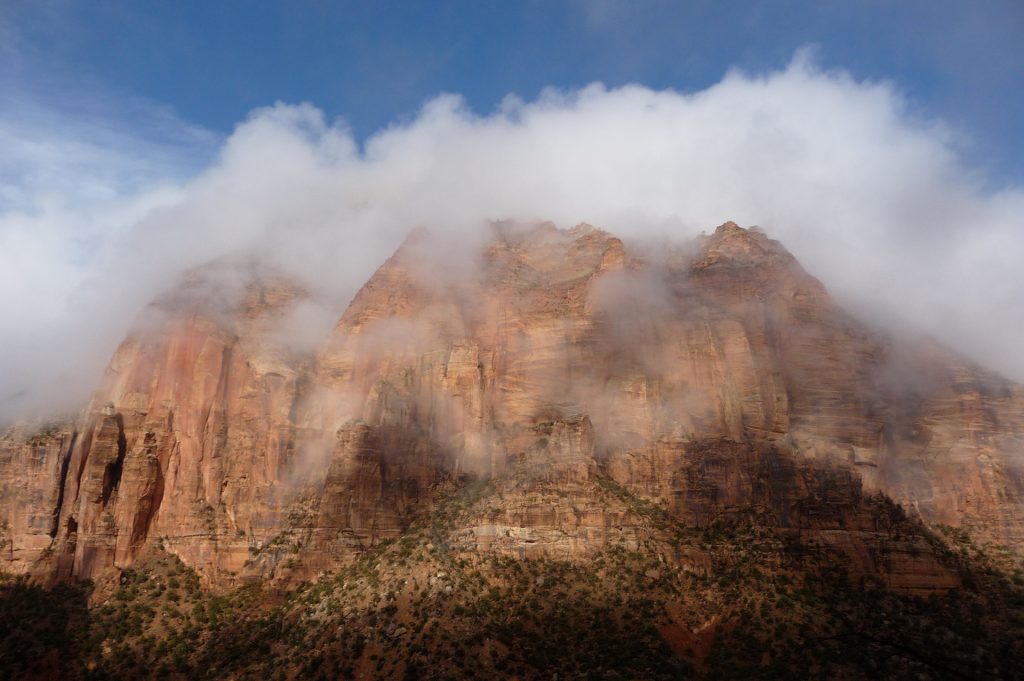 Drumroll, please! From the Narrows to Angel's Landing, and The Subway to the Overlook, Zion National Park is quite simply majestic. It's one of my favorite places on earth, and one of the main reasons I chose Hurricane, Utah as the location for my second home. Much like the other National Parks, Zion can be crowded at times. Some trails have a reservation system, and there is a shuttle bus most times of the year.
All of the sights on this list are icons. Not only is it difficult to stack rank these top 10, but it was also difficult to choose just 10 places of beauty in a state that is full of it. Whatever you choose to do, I hope you get out and enjoy something beaUTAHful soon!