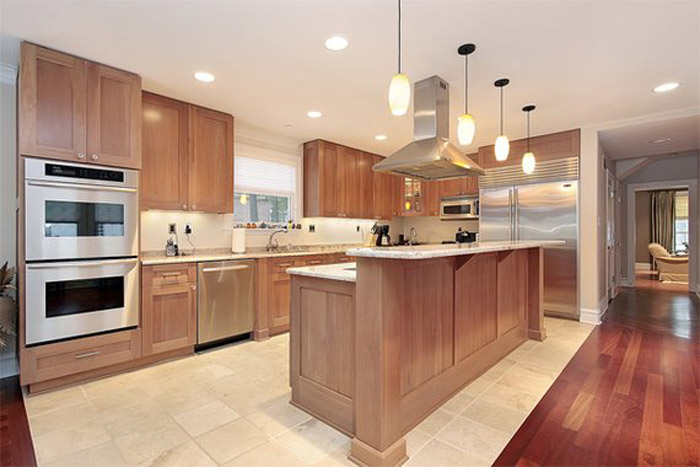 A minor kitchen remodel that includes new cabinet doors and drawer fronts, along with new appliances, countertop and flooring has one of the highest average returns in the annual "Cost vs Value Report" over the past 10 years. The average return is about 79%. The average national cost is just under $20,000.
This means a couple of things:
Don't do a kitchen remodel if you are planning to sell your house in the next 6-12 months. Chances are, you will not make money.
If you are planning to stay in your home, this type of remodel can provide an enormous amount of enjoyment and you will make most of the money back when you go to sell your home.
We recently completed this exact remodel on our own kitchen. I always loved the layout of my kitchen but it was beginning to look "tired". I began last year by upgrading the black appliances to stainless steel. (I replaced the Corian with granite in 2007). The new appliances helped, but did not achieve the look I desired. I worked very carefully with a local designer to change the cabinets, drawer fronts, backsplash, faucets and paint. The designer suggested installing an "appliance garage", a new hanging light fixture over the sink, and adding additional shelves and drawers to improve functionality. I chose everything over the course of 4 months. The remodel was planned for the first week in April while my family was to be out of town.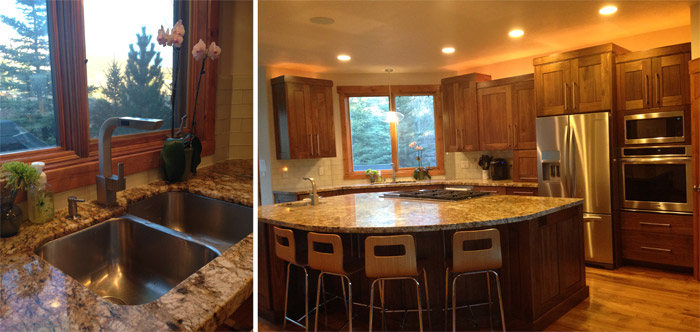 I came home to a finished product. Of course, the designer almost had a heart attack making sure all of the vendors stayed on our tight schedule, but the great thing for me was that I didn't have to worry about a thing.
My kitchen is above average in size and the improvements cost more than the national average. However, I am thrilled that the room where I spend the most time is fresh and up to date.
The kitchen remodel also forced me to empty all of my kitchen shelves and was the perfect opportunity for a massive decluttering, which I'll write about soon.
Have you had a good experience remodeling a room in your house? Leave a message and/or photo in the comments section.