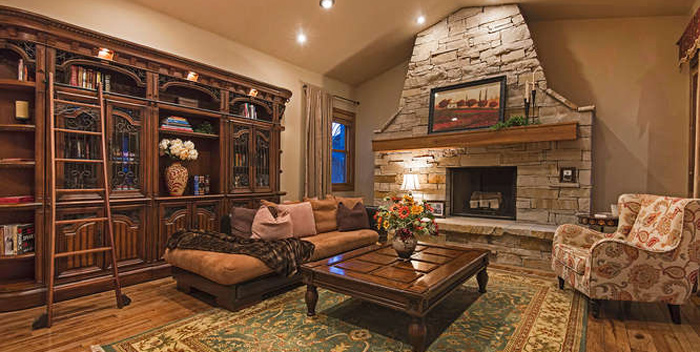 The house pictured above is my new listing in Jeremy Ranch. After about one week on the market, we received an attractive offer that my clients were happy to accept. One day later, buyer's remorse set in and the buyers cancelled. Another couple who looked at the Jeremy Ranch house told me that two buyers backed out of the house they have been trying to sell. Today there are 9 listings on the Park City Multiple Listing Service that were under contract, but the deals fell through.
What's going on?
I have a couple of theories.
Due diligence/inspections go sideways. In the Park City real estate market, prices in many parts of town are back to pre-recession levels. When buyers feel they are paying top dollar, they don't want to invest additional funds to replace a furnace that is 20 years old or remediate radon. My colleagues are telling me that their deals are falling apart during the due diligence process because the buyer and seller cannot come to terms on these types of expenses.
Buyers are writing offers too soon. Because inventory is low, buyers feel like they need to lock in a house that they may like after the first showing. Upon closer reflection, they realize that the house isn't right for them. They moved too fast and left some very disappointed sellers in their wake.
Buyers get cold feet. It's no secret in real estate that sometimes buyers just get cold feet. They decide they don't want the responsibility of home ownership after all, or unforeseen circumstances render it no longer a wise decision.
The purchase was contingent on the sale of the buyer's home. A buyer backing out of a home for any of the above reasons can create a domino effect if the seller has already entered into a contract to purchase a replacement home.
So what isn't hindering sales anymore? I have not seen many sales fall through due to financing or appraisal.
How do you prevent a sale from falling through?
This is where the expertise of an experienced agent is vital. A good agent will prescreen for serious buyers and have the negotiation skills to work through the due diligence process. Some deals can't and may not be worth saving; however, with experienced representation, you will have the confidence that your agent did everything in her power to produce the best possible outcome.