It's no secret; one of Park City's greatest assets is its people. Town is brimming with a caring, active population that likes to make positive changes not only in their own backyard, but around the globe. Many nationally recognized organizations that call Park City home are providing innovative solutions to pressing needs. Below is simply a smattering of great nonprofit groups engaged in wonderful works. We love them all.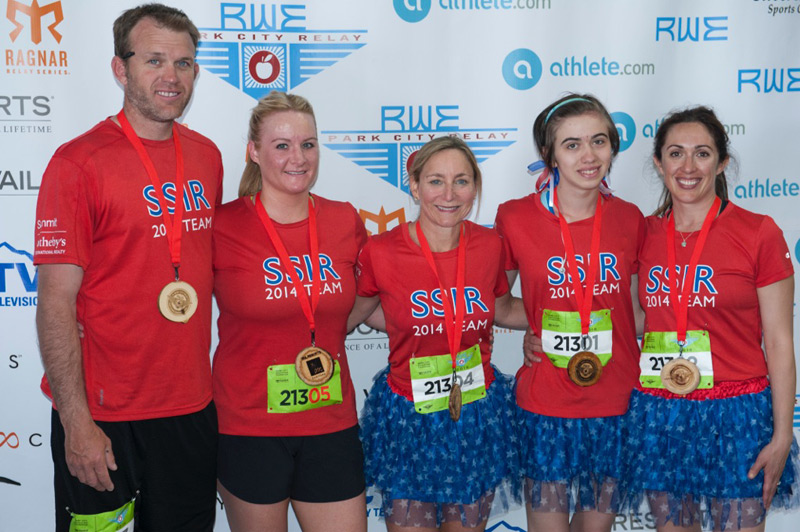 Arts
Park City Institute
Formally known as the Park City Performing Arts Foundation, the Institute presents world-class performances on their winter stage at the George S. and Dolores Dorre Eccles Center and their summer stage at the gorgeous, jaw-dropping Deer Valley Resort Snow Park Outdoor Amphitheater. They present music and dance acts from around the world—from Nickel Creek to Savion Glover—and bring these same acts to young people with their Arts Education Programming in the Park City School District.
Kimball Art Center
Located in the heart of Old Town Park City (for now), the Kimball Art Center is ground zero for all things art. Featuring year round exhibits, the organization is committed to engaging the community with lectures and special events. They offer a wide range of art classes in an array of mediums that attract novices and professionals. Each July/August, the Kimball Art Center hosts the Kimball Arts Festival, one of the largest and longest running arts festivals in the State of Utah.
Mountain Town Music
Created to encourage and foster live music throughout Park City and Summit County, Mountain Town Music presents 200 shows a year in venues that range from rodeo grounds to your neighbor's back yard. Most of their programming is free and they have an extensive education and outreach program in schools throughout the county.
Environment
Recycle Utah
Also known as the local recycling center, Recycle Utah is committed to reducing waste and preventing ground water pollution in the community. The center is open Monday through Saturday and provides a number of educational opportunities, workshops and special events on topics ranging from composting to recycling your grandmother's gold watch. By recycling over 40 different items, Recycle Utah helps households, resorts, other businesses and corporations responsibly reduce waste.
Mountain Trails Foundation
Trails are kind of Park City's thing. As the local non-motorized trail advocate, the Mountain Trails Foundation maintains and develops the trails in and around Park City. You would be hard pressed to find a local that didn't enjoy the trail report on the radio every morning. Just hearing about conditions, views and blooms brightens everyone's day. And if radio isn't your thing, they also provide updates on their website and social media accounts.
Swaner Eco Center
A striking museum and education space located on 1200 acres of open space mark the gateway to Park City at Kimball Junction's Swaner Eco Center. The LEED Platinum Certified center has won a number of awards for environmental sustainability and serves as a learning and information center for the preserve. This playground for wildlife and people alike boasts 10 miles of trails that can be enjoyed by bikers, hikers, birdwatchers, snowshoers and photographers.
Social Service
National Ability Center
The mission of the National Ability Center is "to empower individuals of all abilities by building self-esteem, confidence and lifetime skills through sport, recreation and educational programs." They offer a wide range of programming like snow sports, horseback riding, hippotherapy, rock climbing, swimming, archery, hockey and water sports. They have specially designed equipment to accommodate people of all abilities and work hard to include all family members in activities. The center works hard to serve people of all income levels and to keep programming costs minimal.
People's Health Clinic
Local medical providers and concerned community members formed the People's Health Clinic in 1999 as a way to serve the area's uninsured. Started in a medical van that traveled throughout Summit and Wasatch Counties, the organization now has a permanent home in the Health Department Building at Quinn's Junction.
Other
Friends of Animals-Utah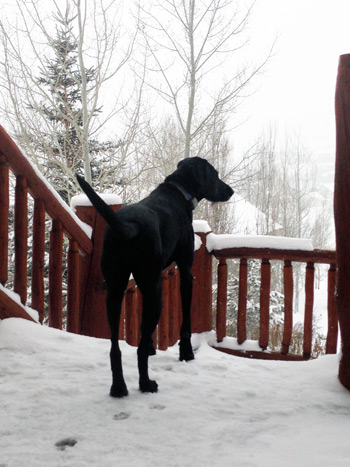 Friends of Animals has found homes for over 12,000 pets. They operate in the Rescue & Rehabilitation Ranch. When dogs and cats are healthy, happy and ready for a forever home, they are transported to Furburbia, a pet center located in the Tanger Outlet Mall. Be forewarned, these animals are cute and will warm the heart of even the most hardened pet foe.
Park City Education Foundation
The Park City Education Foundation does a wonderful job of raising money and providing grants to high impact programs that empower teachers and students alike and make the Park City School District one of the best in the state. Funding programs in areas like nutrition, technology, robotics and language immersion has shown to have impacts and high rates of success.
Thanking Our Park City Nonprofits
The list of Park City nonprofits we love shows the high level of achievement that we all enjoy simply by living in Park City. While we walk on the trail, listen to a concert or spot the spring's first Sandhill Crane, it's easy to forget that there are a number of folks behind the scenes, making this all possible. Not only do these wonderful organizations create the enjoyable culture and social programs that we enjoy, they create talented leaders and teams among us.
How can you help Park City's nonprofits? Let us count the ways. Contacting any one of these organizations is the best way to learn how you can support in a hands-on way. I enjoy volunteering my time on the Board of Trustees for the Park City Education Foundation and also support Mountain Town Music as a sponsor.
In the last few years, the annual Live PC Give PC event each fall gives donors like you the opportunity to show your support for the nonprofits you love.
Please note that we love all of our wonderful Park City organizations; this is just a quick list. Which nonprofits do you love most that we missed?