For a small town, Park City sure has a lot going on. Is the flurry of activity due to the feeling of spring in the air, or is it that Park City is simply a happening place? Keep reading so you don't miss a beat. Here you'll find the skinny on juices, clay works and gondola rides.
My Liquid Garden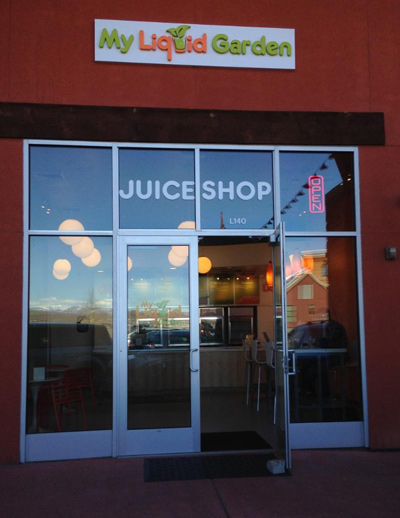 Fresh and organic, this is Park City's new juice shop. My Liquid Garden is located at 1241 Center Dr. in the Newpark neighborhood, next to Best Buy. Stop in before your next bike ride around the Swaner Preserve or call in an order for pick up or delivery (435) 604-0293.
Clayhouse Studios
"Play Dirty!" is their tagline, which means that this studio must be full of fun. There is 3,000 square feet of state-of-the-art equipment in this teaching studio and gallery. Clayhouse offers a number of classes, memberships and workshops designed to meet the needs of the complete novice to the professional artist. Located at 1241 Center Drive, right next to My Liquid Garden, it's a one stop shop to rejuvenate your taste buds and your creative spirit. Visit www.clayhousestudios.com or call (435) 487-9200 with any questions you may have.
Armada Skis, Inc.
A major ski gear retailer has plans to move its corporate headquarters to Park City. Company directors were enticed by Utah's business environment and the easy access to world-class skiing opportunities. Armada was founded in 2002, in Costa Mesa, California and hopes to provide at least 50 new jobs in the Summit County area in the next eight years.
Park City Coffee Roaster in the Park City Library
Book worms and coffee lovers can finally unite in what might be Park City's most beautiful partnership. Park City Coffee Roaster was recently awarded a three year contract to operate a small coffee shop in the revamped library facility once the renovation is complete. The coffee shop will take up about 300 square feet of space just inside the new main entrance. They will also sell juices and baked goods and plan to create a loyalty program for frequent library patrons.
Alzania Wine Dinner at Chimayo
One dining option that is strikingly absent from the Park City restaurant line-up is Spanish. Fortunately, Chimayo offers a temporary remedy. Wait no longer and make a date with Spain. For one night only, April 17, Chimayo presents a Wine Dinner with Jose Manuel. A five course wine dinner featuring hand crafted wines by Jose Manuel of Bodegas y Vinedos Alzania paired with Chef Arturo Flores's award winning cuisine. Please contact Tracey Lee at tlee@billwhiteenterprises.com for reservations. Seating is limited.
PCMR Interconnect Gondola
Hot off the press! The proposed Park City Mountain Resort Interconnect Gondola has been approved. In a meeting last week, the Park City Planning commission voted unanimously in favor of the Interconnect Gondola; a major factor in a series of $50 million worth of upgrades that Vail Resorts plans to do on the mountain. The eight-passenger gondola will travel between the base of the Silverlode lift at PCMR to the Flatiron lift at Canyons Resort, spanning some 1.5 miles.
Park City Boxing
Want to learn something new or perfect your skills? An Olympic boxer is now teaching boxing lessons at AlpenFit, located next to Rite Aid. 1996 Olympian Shane Heaps says anyone can learn boxing, so put on your gloves and get in the ring! Drop on by or call (435) 214-9255 for info.
Park City Brewery
Last but not least, there's a new brew in Park City. Who says Utah's liquor laws don't allow for awesome craft beer, wine and spirits makers? Right now you can find the suds in a few local bars and restaurants such as Maxwell's, and they're expected to be in stores this summer.
Did you think your Park City life was great? Was your ski day full, your après-ski smoldering? Well it looks like with these new updates it will only get better. Spring has sprung, so grab a coffee and a guidebook and hit the trail. And don't forget to reserve your sillas (seats) for your sweetie for a Spanish night on Main Street. Enjoy!