I hate to bore my readers with a bunch of numbers. I want to give you the juice of what the numbers are telling us. In my mind, the big story with our market is inventory and affordability.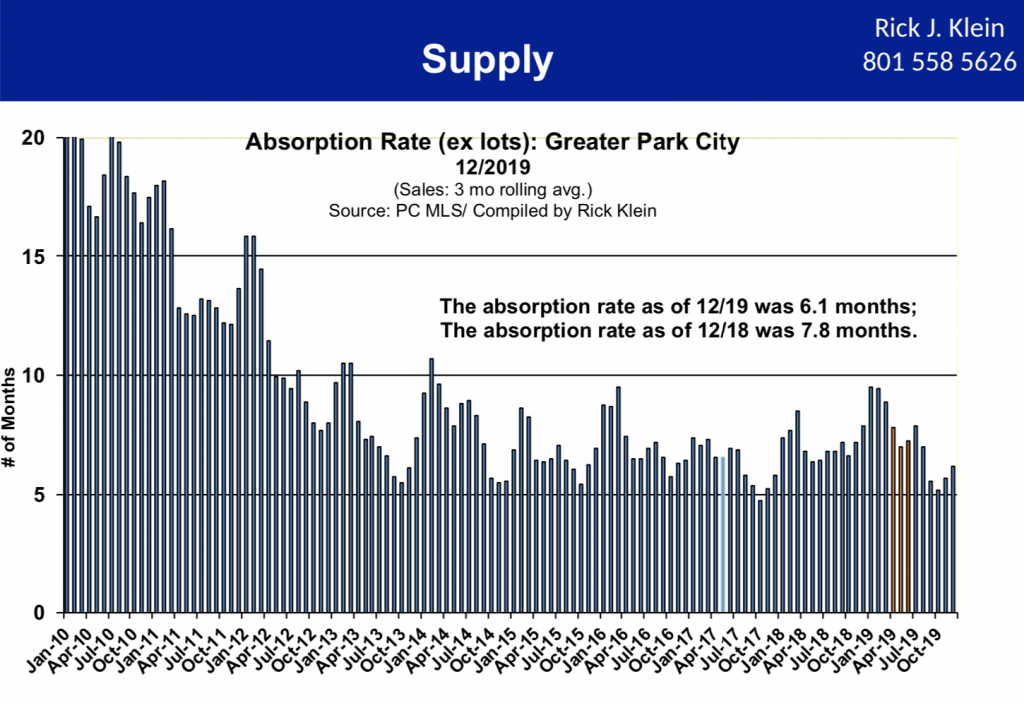 You can see by the above graph the ever-shrinking inventory in Park City. What is falsely inflating our inventory numbers is the number of new condos being built at the Canyons Village. If you take those new resort condos out of the equation, there just aren't enough properties on the market to meet the demand.
Does that mean if you are a seller, you can just overprice your home? No. Buyers are savvy and homes that are overpriced and/or poorly presented languish on the market. It's not uncommon in one neighborhood to see most homes sell in 0-10 days while others are on the market for a year. If you are looking to sell your home, get professional help.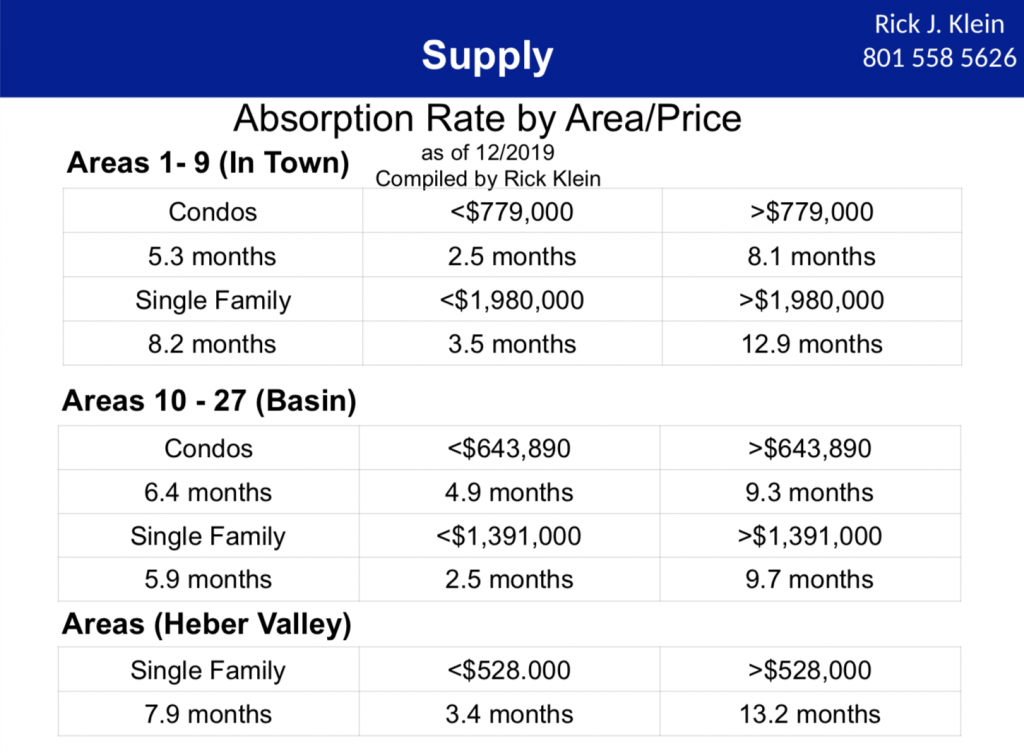 Inventory is Based on Budget
If you are a buyer with a budget of less than $2M, there is only a 2.5 to 3.5 month inventory for single family homes priced under $2.0M in 84060 and under $1.4M in 84098. The days of buyers finding good deals by representing themselves may be over. Sometimes the very best homes will have offers before they hit the market, because agents talk to each other and know which homes are coming to market. In fact, I received two calls this week from agents asking me if I was listing anything new because they couldn't find enough homes to show their buyers.
If your budget is over $2M, then the market shifts to a buyers market. This is the price point where we see the largest price reductions.
Affordability in Park City
Back to my original point about affordability….there are very few affordable single family homes in Park City. I used to tell clients that it was impossible to find a home below $500,000. Now that number is $700,000. If your budget is under $700,000, you will most likely need to buy a townhome or condominium before you can get into a single family home. Purchasing a condominium or townhome first is a great path to single family ownership. The other option is looking in a neighboring town.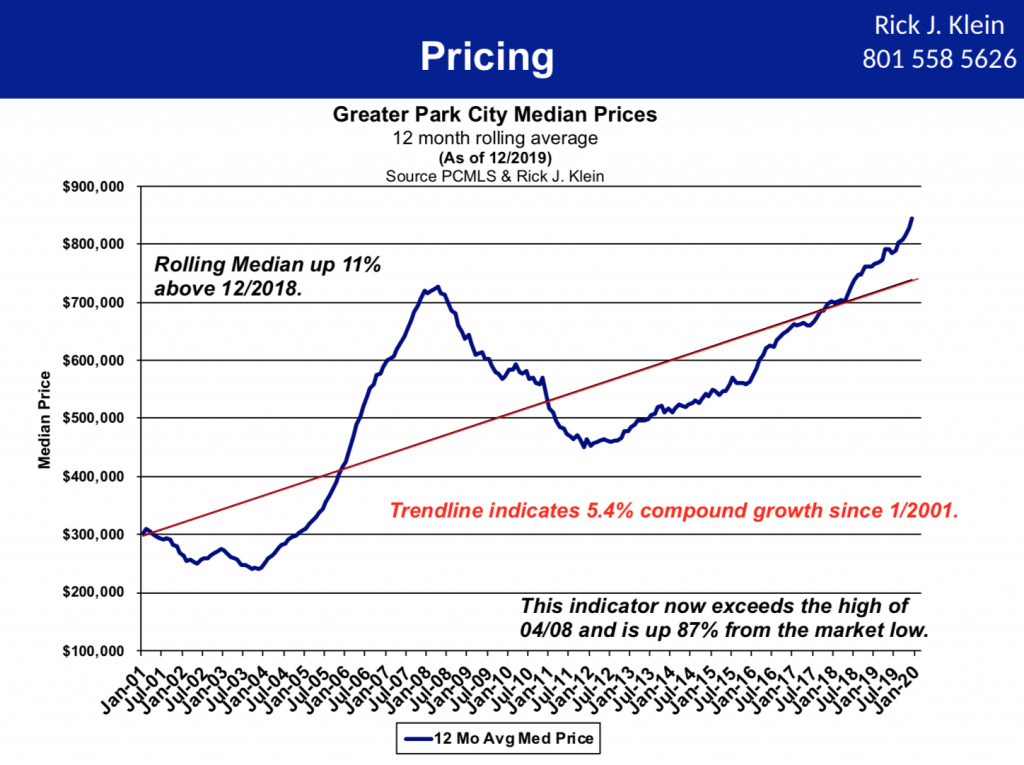 And speaking of affordability, just look at the median price trajectory. Park City real estate has proven itself to be a stable investment over the long term.
If you want to see the numbers behind these graphs, I have details from the Park City Board of REALTORS I would love to email you. If you have questions about any of the points I make in this blog, please reach out to me. I love to talk real estate!