Supply is down. It's actually at record low levels.
Number of sales are down from 2013.
Sales volume is up from 2013.
Prices are up from 2013.
What does it all mean?
Sales Volume & Inventory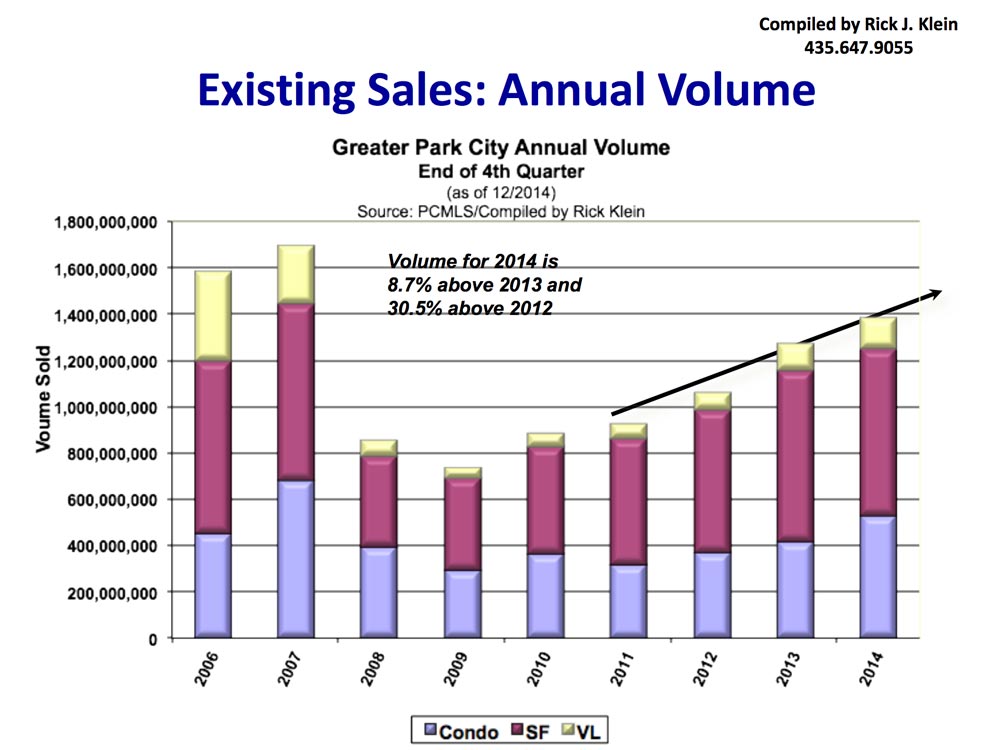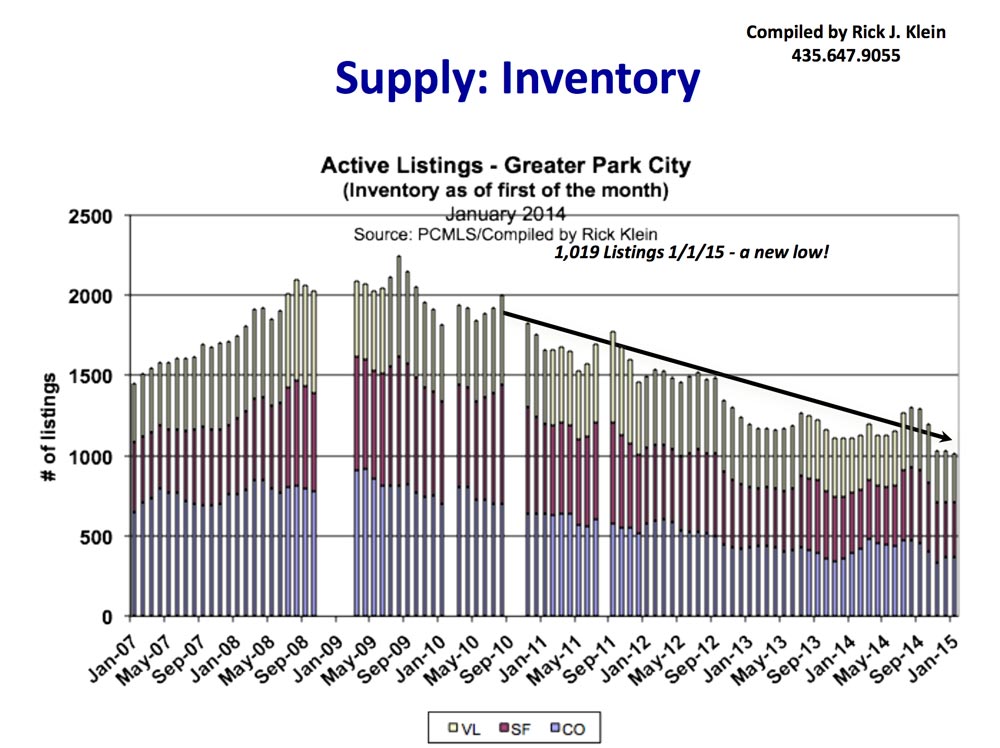 There is such a shortage of single family homes listed for sale that 983 sold in 2013 vs. 951 in 2014. This 3% decrease in number of sales is in contrast to condominiums (which increased about 10%) and vacant land (which increased 11%). I have a few theories behind these numbers:
People who couldn't afford single family homes settled on condominiums instead.
Condominium sales were behind 2013 in January-September of 2014. After the announcement that Vail and Powdr Corp settled their lawsuit and it was announced Vail would take over as owner and the resort would open, condominium sales surrounding the resort spiked.
Vacant land increased because construction lending is back. Spec builders are re-entering the market and buyers who can't find a home that meets their needs are willing and able to build custom homes.
Home Prices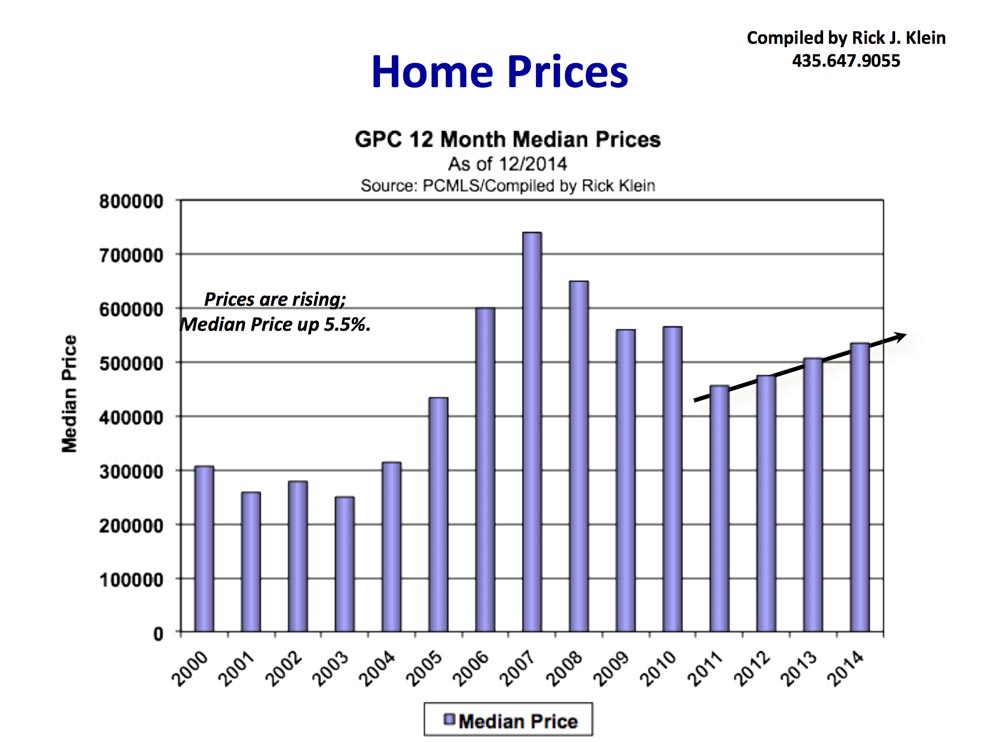 Sales volume is up. This means that although there were fewer sales, they were more expensive, raising the total dollar volume of sales from $1,521,765 in 2013 to $1,667,108 in 2014.
The median price in general was up 3%, from $598,000 to $617,000. The average price was up 4% from $928,000 to $968,000. It is interesting to note how these numbers work out by location. In Park City limits (84060), the single family median price was stable at $1.3 million and average price was $1.87 million, up 3% and 5% respectively. In the Snyderville Basin, (84098) the average price was up 14% to $1.1 million and the median price was up 10% to $775,000. Snyderville Basin neighborhoods like Trailside, Sun Peak, and Silver Springs, and Pinebrook all saw their median price increase by double digits.
Lending & Interest Rates
There is a paradox of low supply, high demand, yet stable prices. An added factor is the historically low interest rates and easing of lending requirements. Buyers can obtain 100% USDA, 96.5% FHA, and 90% conventional financing (using a first and second loan option). Financing for condominium hotels is also back.
Although prices are up, they are not nearly back to the peak prices of 2006-08. Our market is stable with a healthy appreciation trend line. If you can find a property that is right for you given our low inventory, now is a great time to buy.