My partner Justin Altman compiled this data from local sources as well as national (Realtrends). I think you'll find it interesting and timely. Let's jump right in.
As homebuyer demand slows, potential sellers are becoming more hesitant about listing their homes. This is a nationwide trend and one also seen in our local market. Active inventory in the Park City MLS has peaked and is ever so slightly declining, which most of us consider a positive sign. There was some concern that if inventory continued to build at its recent pace, we would be in a strong buyer's market. More gradual changes in inventory are better for our everyone. Sellers are not in a position of "dumping" their properties and prices have remained stable.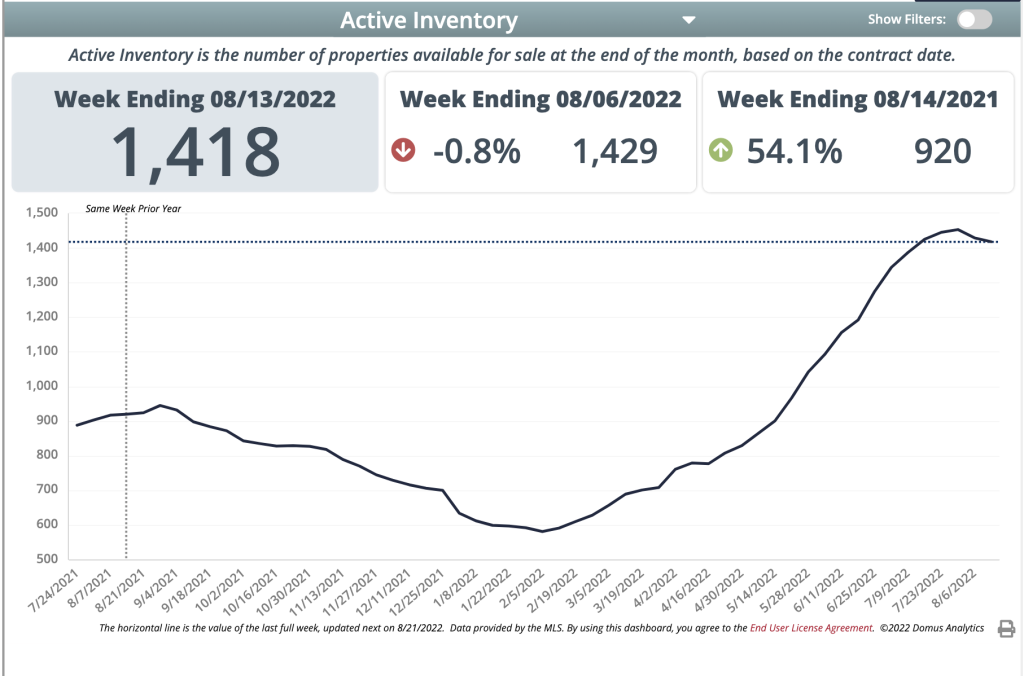 It is interesting to note that in the last 12 months, 603 properties were either withdrawn off the Park City MLS or canceled, with 1/3 of those properties coming off the market in the past 2 months. Some potential sellers, who realize they missed the frenzied "sellers' market", are choosing to remain in their homes.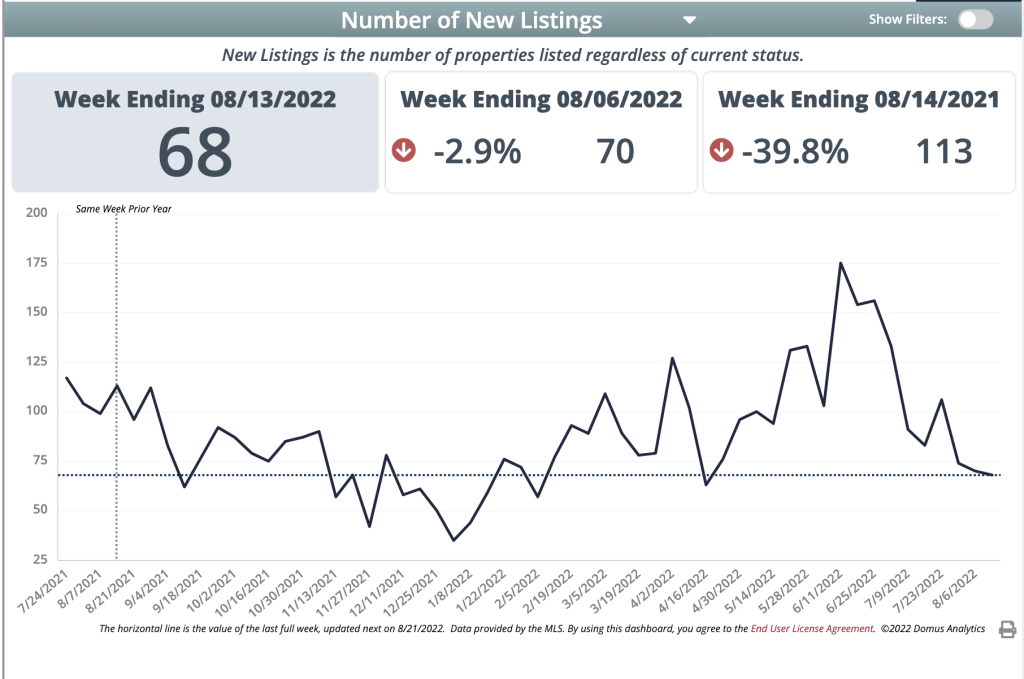 Nationwide Statistics
According to a recent report published by Redfin, during the four-week period ending on August 7, the number of new listings nationally fell 12% year over year. This is the steepest decline in new listings since June 2020. Despite the drop in new listings, the overall housing supply rose 4% during the four-week period, as homebuyer demand slows, and properties sit on the market longer, which differs from what we are experiencing in Park City.
The Redfin report goes on to say that a year ago, 45% of homes had an accepted offer within the first two weeks on the market and 31% had an accepted offer within one week. This year, those metrics have dropped to 38% and 26%, respectively. In addition, the median number of days on the market was up to 22 days, compared to 20 days a year prior.
In my opinion, these are still extraordinarily strong metrics. What does this mean? I have been in multiple offer situations several times recently for homes that were priced competitively and nicely staged and presented. Alternatively, there is a lot of standing inventory that buyers are overlooking.
As a buyer, if you see the home you want to buy, act quickly and write a competitive offer. As a seller, work with a professional who will help you present your home to look its best and help you price it appropriately for the current market.