Did you know that some of the top donuts in the state of Utah come from a small gas station in the mountains?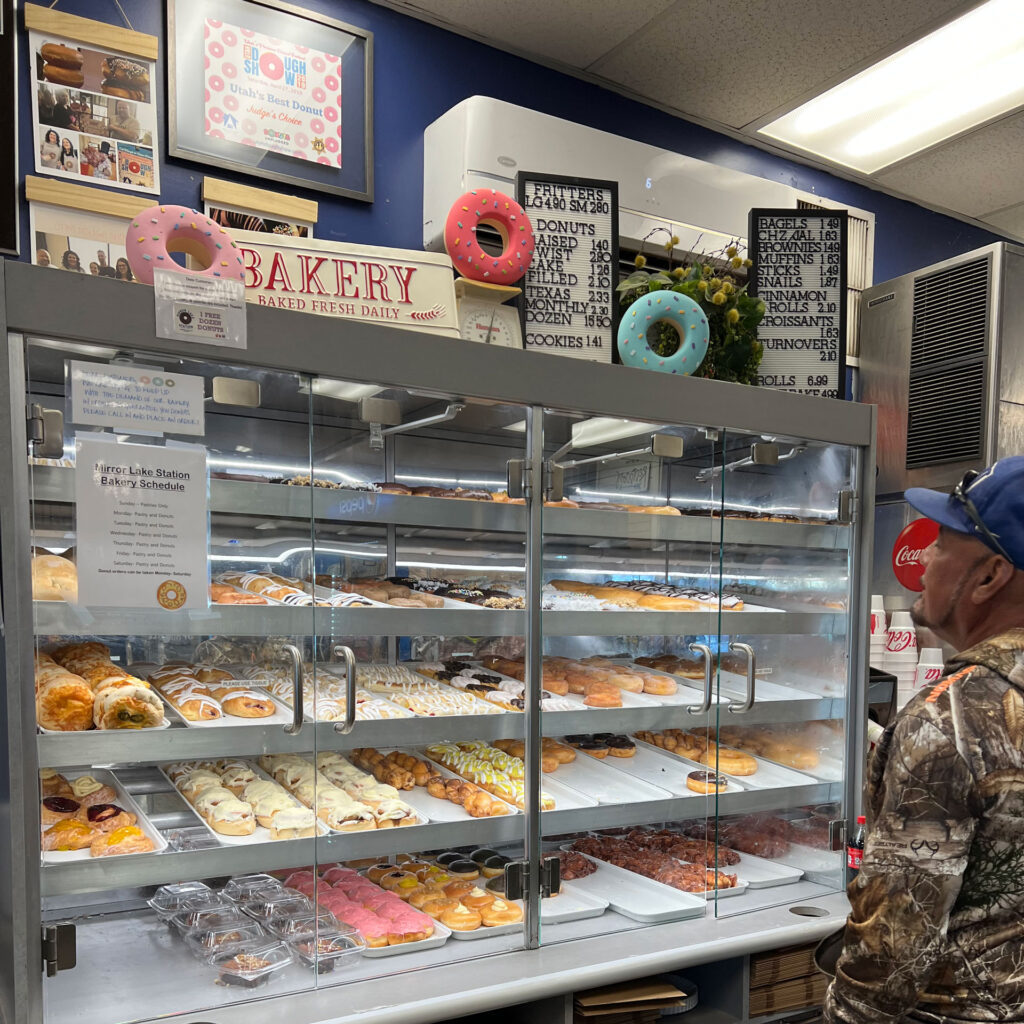 Located on the corner of Kamas' Main Street and the Mirror Lake Highway, the Mirror Lake Chevron Station is a great place to fill up your car and your tummy before heading along the Mirror Lake Highway to recreate. When I first moved to Kamas and drove past this gas station on a daily basis, I had to train myself to stop only on special occasions. Yes, the donuts are that good!
The Mirror Lake Station donuts have been a Kamas favorite since the station started serving them 40 years ago. Most of the donut recipes have remained the same over the last 40 years, and the bakery has added cookies, bagels, turnovers and croissants to its menu. Clara Sargent, the bakery manager, has led the bakery for 15 years.
The bakers start making the donuts and frying the dough at 2:00 a.m. At 4:00 a.m., another baker joins them to frost the donuts or fill them with fruit flavors. Bakers make all of the donuts from scratch in a bakery behind the station. On average, they make 400 doughnuts a day and sell out before noon. So, if you want to sample the donuts, make sure you arrive early. People drive up from Salt Lake City or take detours on road trips to pick up the famous donuts.
Best in State Donuts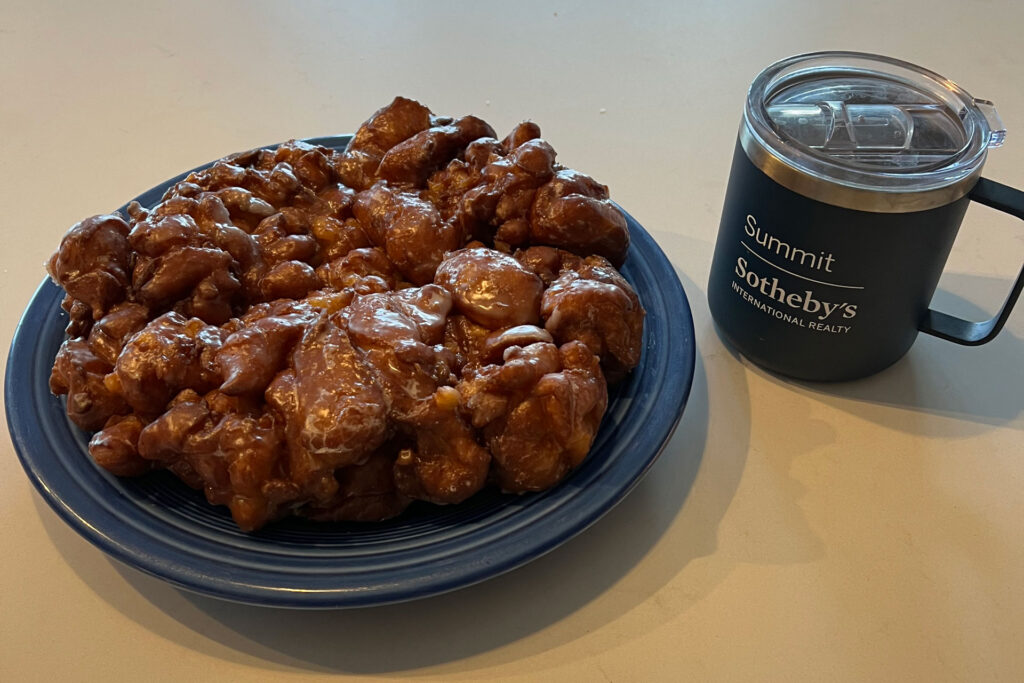 Of all their varieties, the Mirror Lake Station is best known for its fritters, which are gigantic and come in apple, blueberry, and raspberry. The raspberry flavor won a "Best in State" award in 2019.
Follow @mirrorlakestation on Instagram to see more photos of their delectable treats and to learn about specialty baked items. For example, last year they offered pies and dinner rolls for Thanksgiving. I have purchased adorable Valentine's Day cookies there and have seen other really cute specialty-themed items.
If you are ordering donuts for a large group, you can place an order ahead of time to guarantee they won't run out. The station opens daily at 5:45 am. Donuts are not baked on Sunday.