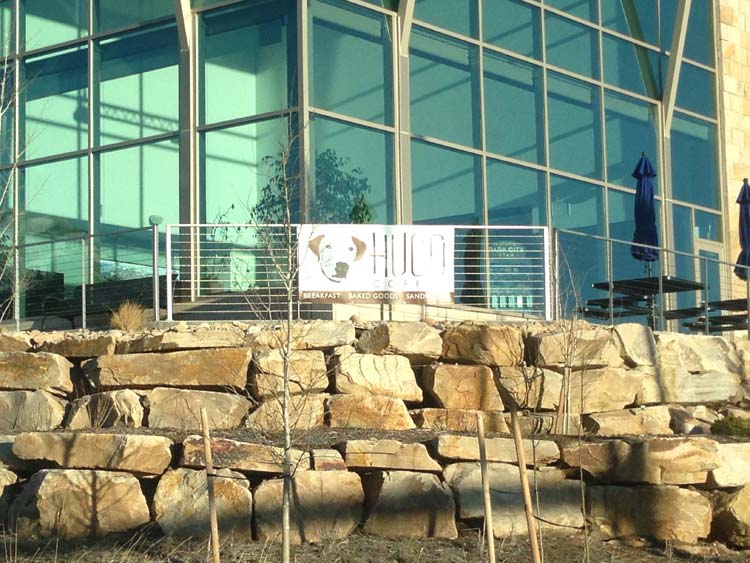 Located in one of Park City's newest and prettiest commercial buildings, The Park City Chamber of Commerce building at the Tech Center on Highway 224, Hugo Coffee is one of the cheeriest hot spots in Park City.  Proprietor Claudia McMullin personally greets guests with a big smile and a hug for those she is already acquainted with.  The soaring, glass walls facing Park City's ski resorts offer some of the best views in town.  Claudia has intentionally created a space with comfortable tables and chairs allowing guests to have private conversations, yet feel a sense of community in the light-filled, open room.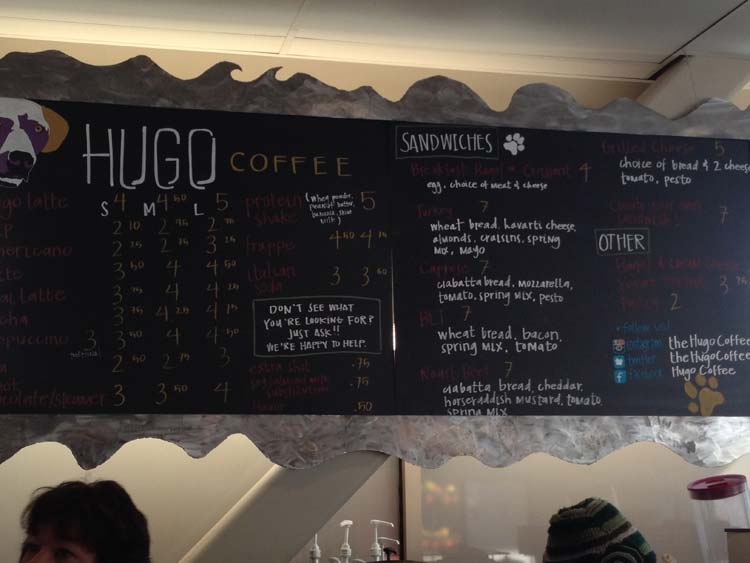 The menu is filled with the usual coffee drinks plus some specialties.  I was offered a "Berre", a latte made with half & half, because Claudia follows me on Facebook and knows CrossFitters like some fat in their coffee.  She also offers a "Flat White", for those down under who like their espresso in a small cup with steamed milk and very little foam.  The coffee is wonderful and surely the best in Park City.  It is rich and flavorful but not bitter or burnt tasting.  Barrista Rob is also a talented artist who creates designs such as paw prints with steamed milk.  Custom lunch and breakfast sandwiches are also offered.  Claudia aims to please.  You can order a sandwich off of her menu or create your own.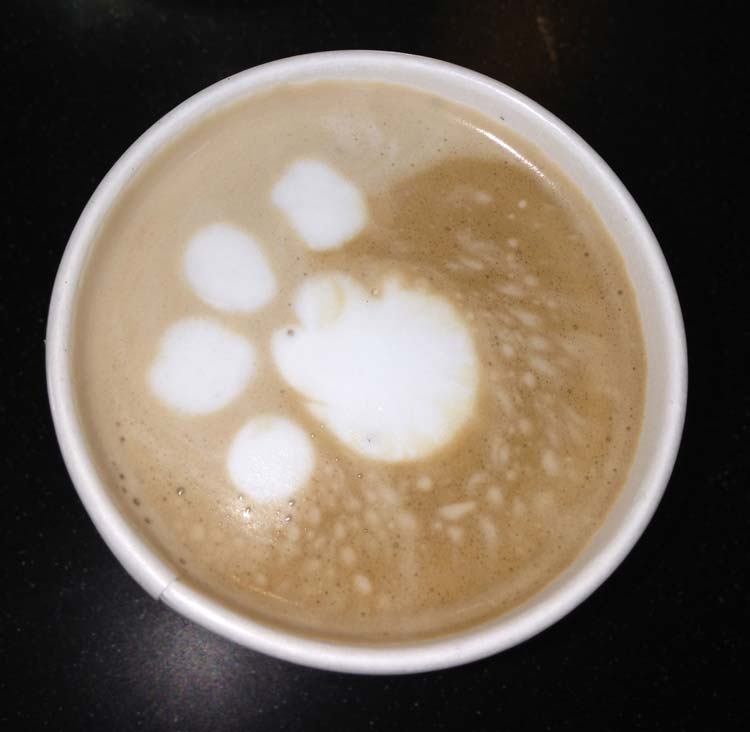 Claudia envisions Hugo Coffee as a gathering space for Parkites and visitors alike.  It is a great place to hold meetings or for those who work at home, to get out.  There is currently complimentary wi-fi. If things go according to plan, Claudia hopes to offer other amenities to business people such as printing and a small conference room.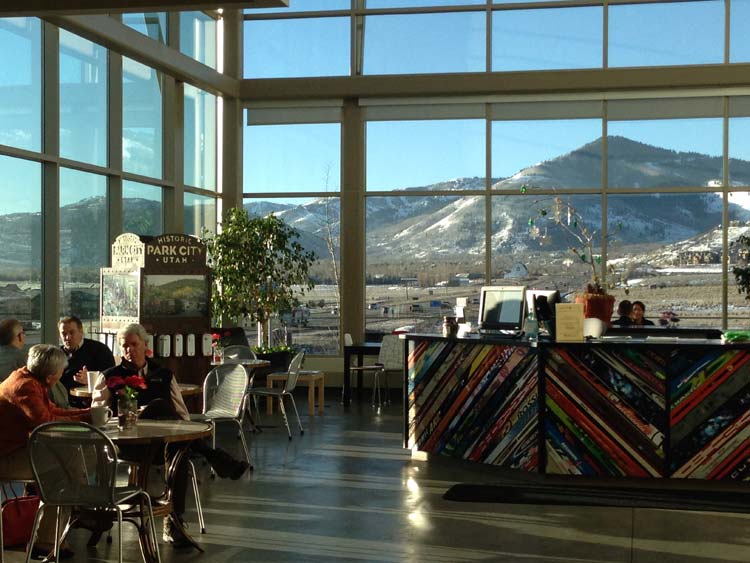 During my recent visit, several people were meeting at the tables over a cup of coffee (that's County Councilor Roger Armstrong in the background), some were casually enjoying their coffee by the large window, and others, like Robert Dick of the Sundance Institute, popped by for a coffee to go.  Everyone is treated like a guest instead of a customer.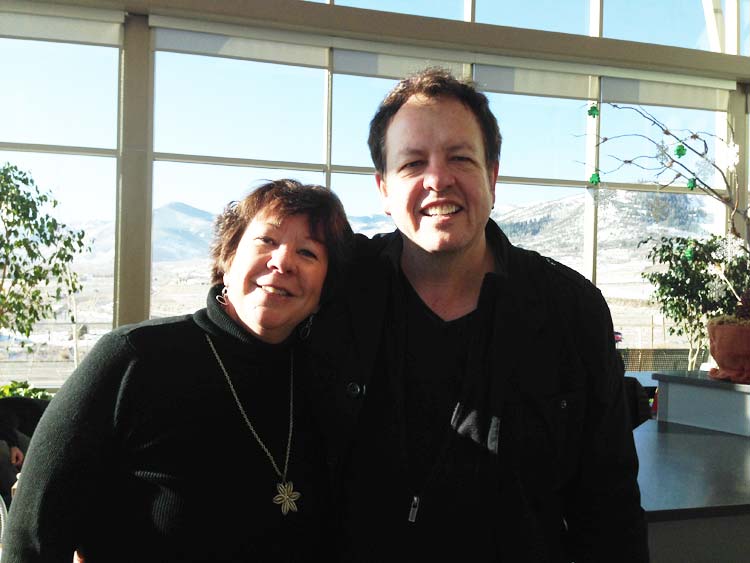 Summer is sure to rock at Hugo Coffee.  There is plenty of outdoor seating and Claudia, who loves dogs, plans to provide water for visiting dogs.  She wants everyone to know she runs a dog friendly shop.  (After all, Hugo Coffee is named after Claudia's adopted dog, Hugo).
If you are looking for a new place to meet with friends or clients, I highly suggest you check out Hugo Coffee.  There is no line (yet) and the coffee is exceptional.  Hugo coffee is open Monday through Saturday, 7:00 a.m. to 3:00 p.m.  Parking is plentiful right out front.  Remember to enter the parking lot off the roundabout between Walmart and the Olympic Park.  Contact me if you would like a 20% off discount card.