Is commercial real estate in Park City, Utah a good investment? Park City's leading commercial real estate agent gives his take on the market.
We asked Paul Benson to summarize what has been going on in Park City commercial real estate the past 4 years, where the market is now, and where it is headed. Watch the video or read the modified transcript below.

Commercial Real Estate on Park City's Historic Main Street – The Transformation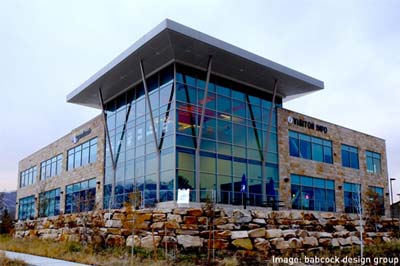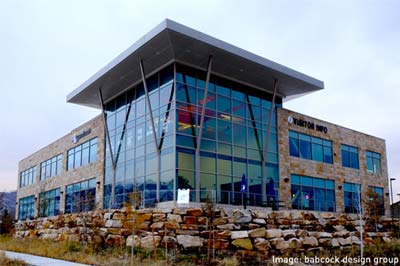 There has been a little bit of a renaissance in Park City commercial real estate. Going into the recession, there were people who had owned buildings on Main Street for 25 years or so. Since then, the market and rental expectations (and the product offered that would allow an owner of a building to sustain their lease) has taken a transformation. I think coming out of the recession, new people saw an opportunity to come to Park City and snatch up real estate that they perceived to be a deal in a place that has high dollar tourists, a lot of traffic, and a lot of opportunity because nobody had transformed Park City yet.
Coming out of the recession, we saw one Main Street developer buy several properties up. Shortly thereafter, we saw several new developers snatch up property:
There was a recent sale that covered all of lower Main Street for over $10 million that basically was just a cap rate play; someone who truly believes they can bring in more attractive retailers and restaurants to help Park City.
You have the Ken Abdalla group that has purchased multiple buildings on Main Street to turn them into luxury condominiums.
The Main Street Mall project, The Parkite, is going to be a tremendous project, not only for the condominiums, but what it's going to do for the retail at the top of Main.
You have The Claim Jumper doing retail in the middle, in the heart of Main.
When you combine all this together, if you picture Main Street two years from today, it's going to be very different. It's not going to be the trinket stores, and some of the things we have become accustomed to in Park City.
I wouldn't say it's going to be an Aspen, I don't see us going in that direction, but I see fresh new restaurants and fresh new retail. I see people with a dream, with a vision that have put a lot of thought into "What is missing on Main Street?", "What can we do to make it more attractive?" When you combine that with the 35-40 new condos that will be on the market or occupied within the next few years, there is going to be a lot of new traffic to Main Street. Traffic we have never had because these are price points we haven't had on Main Street. When you put this total package together, it has really transformed Main Street and has really affected the entire Park City market as a whole.
Commercial Real Estate at Kimball Junction and Quinn's Junction
Outside of the Main St. area, what's new in commercial:
The Tech Center at Kimball Junction, which is starting to attract buyers that want to have a good quality place to live and work, so they are choosing Park City to build something to that degree.
You also have the new owner of the property surrounding the "Wendy's" area.
There is the new owner who took over the Newpark Town Center, who has great vision for what he wants to do to for filling the retail stores there.
We have seen record rates at Prospector again.
Then we have the new movie studio. Which I believe will have a great impact as far as employees and action and traffic that it will generate.
Looking Forward
When you combine all of this at once, the transformation of Main Street, the new Tech Center, new shopping at Newpark, Prospector starting to get pushed up because it's the only deal left in the commercial market, and you start talking about Vail taking over the Canyons Resort, I think there's a tremendous impact in Park City commercial real estate that we are just now starting to see. I regularly get calls from people looking for restaurant spaces or art galleries. You would think we have enough restaurants. You would think we have enough art galleries, but people are lined up. So, Park City has changed and we are embracing it.