Consumers are becoming increasingly aware of the environmental and ethical impacts of their food choices. While many are choosing to go vegan, others are seeking out locally sourced, sustainable and high-quality meat and seafood options.
They want transparency into where their food comes from so that they can know whether the animals have been humanely raised and the fisheries responsibly managed. As such, the demand for bespoke meat and seafood shops has grown.
Butcher Shops vs. Grocery Stores
It should be noted that Park City has several wonderful grocery stores that also serve a variety of meat and fish. I particularly like Whole Foods and The Market (formerly Dan's).
However, using a butcher shop you may find high-quality cuts of meat that are not available at regular stores. When you visit a butcher shop, you can ask questions about the product and get advice on how to best prepare it. Finally, you can often find ethically sourced meats and fish — oftentimes sourced locally or as close to local as possible — that you may not be able to find at the grocery store.
Seafood & Butchers Near Park City
So, if you are seeking out such a butcher shop or fish market in the Park City, Utah area, where should you go? Luckily for us, the trend has hit Park City and the greater area, so there are a few options to choose from. Here are some of our favorites.
Chop Shop (Park City)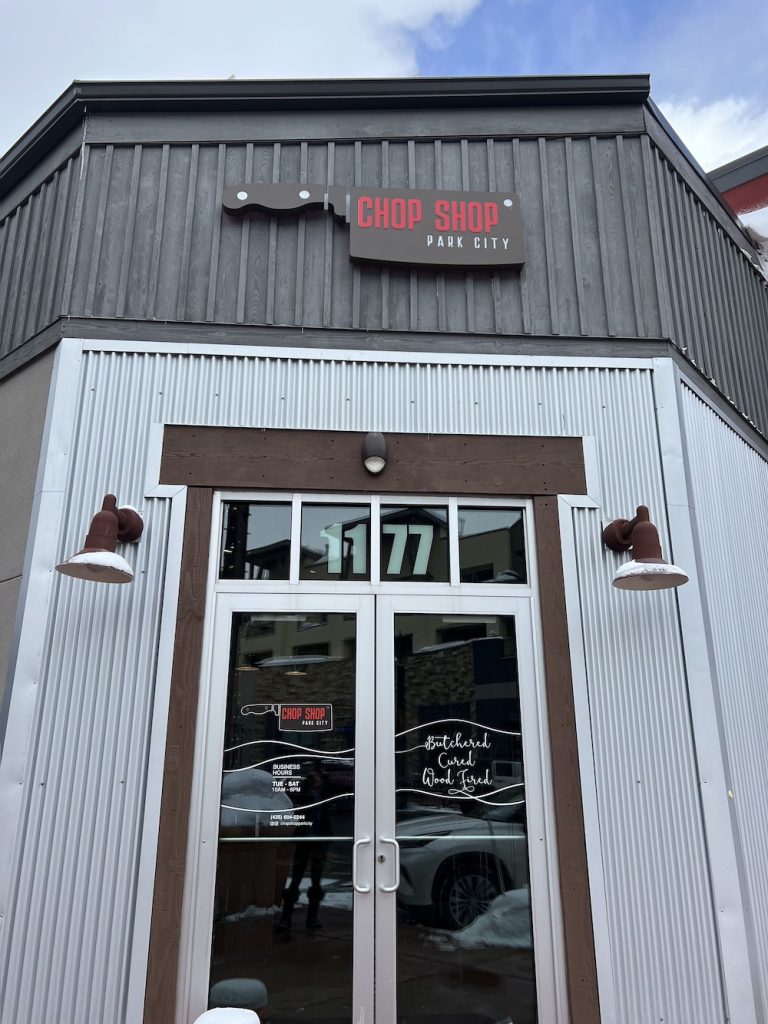 Park City's first bespoke butcher shop opened its doors to the public in 2020. Chop Shop was born out of the desire to bring a European-style butcher shop to Park City. On the menu, you'll find meats from responsibly sourced ranchers like Wasatch Wagyu, Cold Creek Farms and Three Shepherds Lamb, among others. They also offer a grab-and-go menu and everything you need for a gourmet charcuterie board.
The Fish Market (Park City)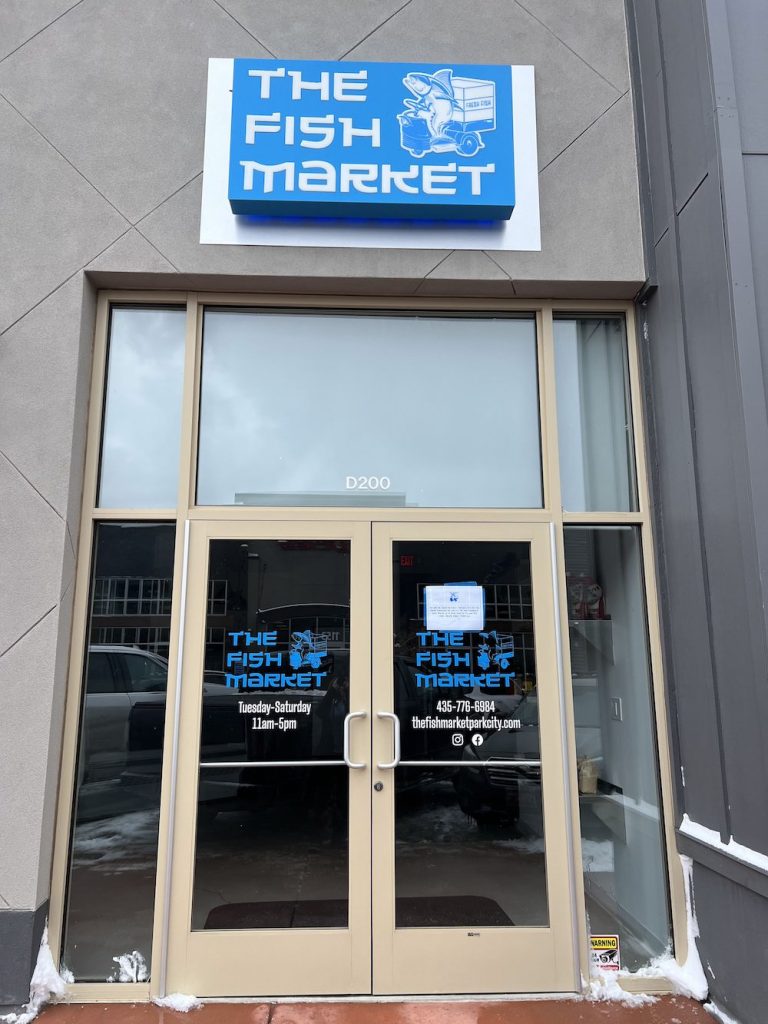 Fast forward a couple of years later, and the same co-owner of Chop Shop opened The Fish Market, just down the street (Center Drive in Kimball Junction) from his first venture. Here you'll find oysters, shrimp, lobster, salmon, tuna, halibut, seabass, yellowtail, mussels, clams, scallops and some frozen items such as octopus. You'll also find other specialty items as well as pantry staples for cooking seafood. I find it very useful to ask fishmonger John how to best prepare the fish.
The Stock Exchange (Kamas)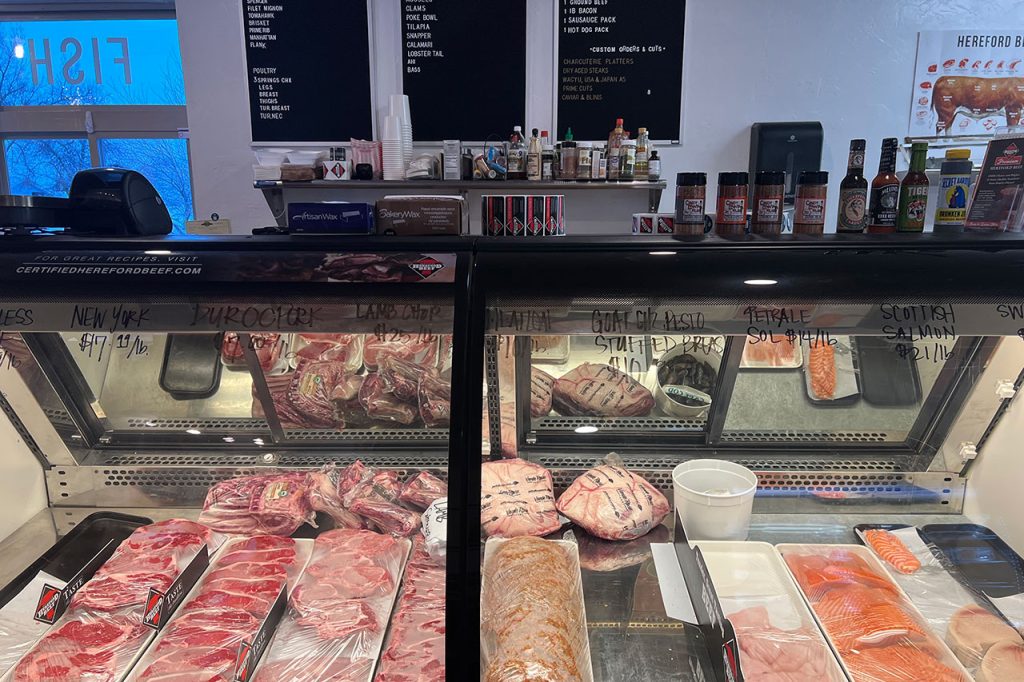 I'm a frequent visitor here for meat and seafood as it's right down the road from my home. Just look for the big pig on Main Street — you can't miss it. They offer grass-fed beef, pork, lamb and chicken from farms in Utah and the Northwest. They also get fresh seafood each week. The best way to find out what's new (and when) is by following them on Facebook. This place is as good as it gets. No frills, just the goods.
The Summit Mercantile (Coalville)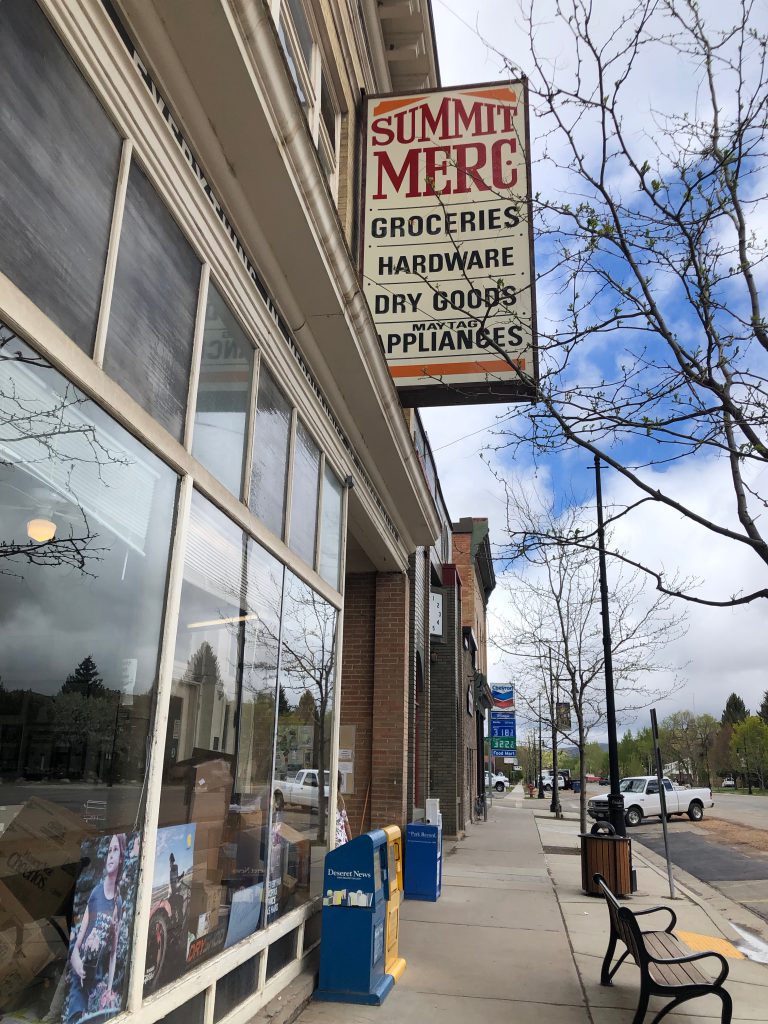 One of the best-kept secrets around is the Summit Mercantile in Coalville. The third-generation family-owned business was established in 1908. As I wrote about in my article on Coalville, I once ordered T-Bone and Ribeye steaks and the butcher cut them exactly how thick we wanted. All of the beef here is fresh and from Utah. They told us they would not buy ground beef anywhere else. What a place!
What's your go-to?
As always, I love hearing from you. What are your go-to places for great fish and meat in Park City? I know there are several in Salt Lake that I have not tried. Let me know in the comments!