Tucked away in the shadows of the Uinta Mountain Range, Samak, Utah is a hidden gem that is as unique as it is beautiful. If Kamas is considered "The Gateway to the Uintas," then Samak is standing with one foot already inside the gate. If you're yearning for a peaceful escape that's still close to the action of Park City, Heber and Salt Lake, Samak is the place to be.
A Quirky Charm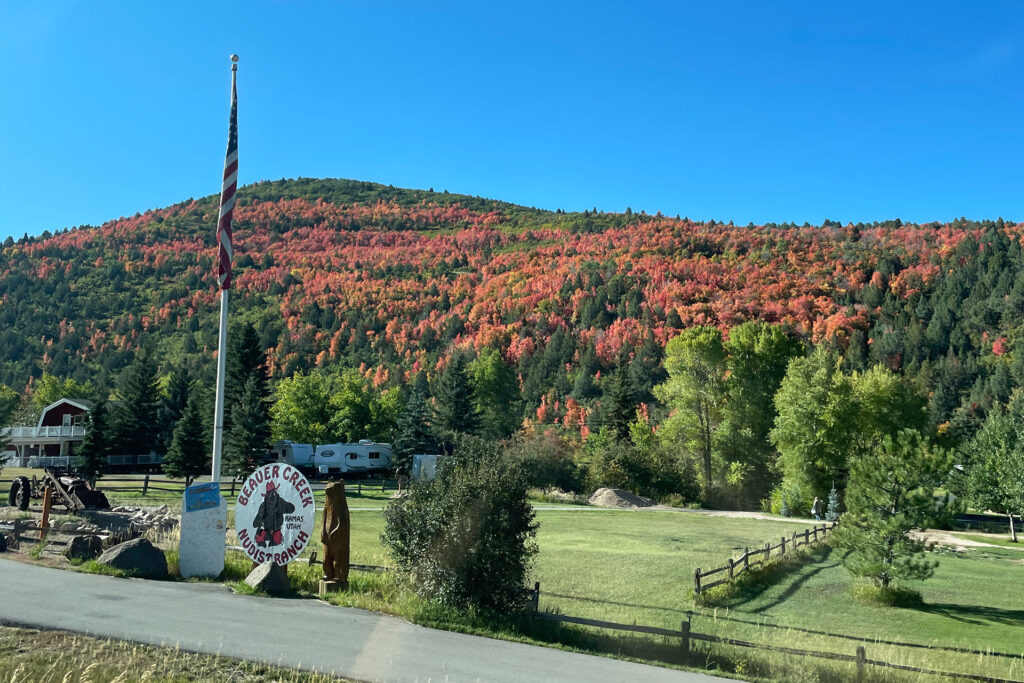 Fun fact: the name Samak comes from spelling Kamas backwards. And that's not the only quirk the town boasts. For example, if you've ever driven past, you may have noticed a sign for the Beaver Creek Nudist Ranch. But is it just a sign? Let's just say that some believe, and some call it an urban legend.
Quaint cabins and mountain homes dot the landscape, with the calming sound of the Beaver Creek in the background. Samak is home to a Wildlife Management Area (WMA), a state fish hatchery and a "keep what you catch" trout farm called Willow Springs that is great for kids and adults alike.
Recreational Haven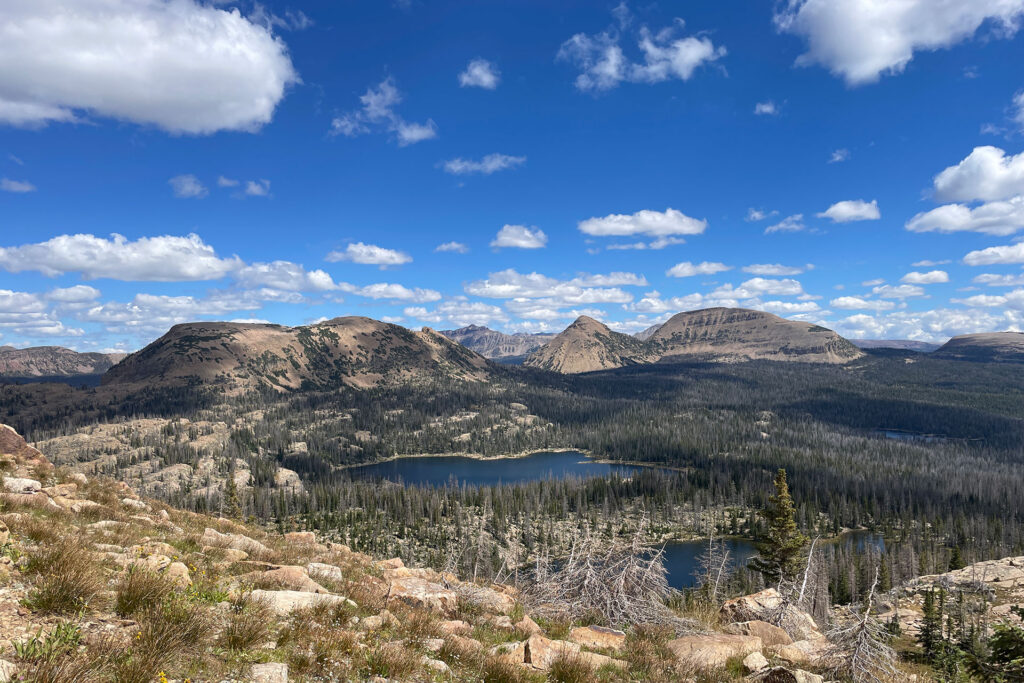 One of Samak's most compelling features is its incredible range of recreational opportunities in the Uinta-Wasatch-Cache National Forest. With many lakes and the Provo River meandering through the area, fishing, hiking and camping are beloved pastimes. In the winter, snowmobiling is a favorite (not to mention the nearby Park City ski resorts). And once the trails dry out, four wheeling takes the center stage. Just beware of mosquitos mid-summer. They can be treacherous.
Savoring Samak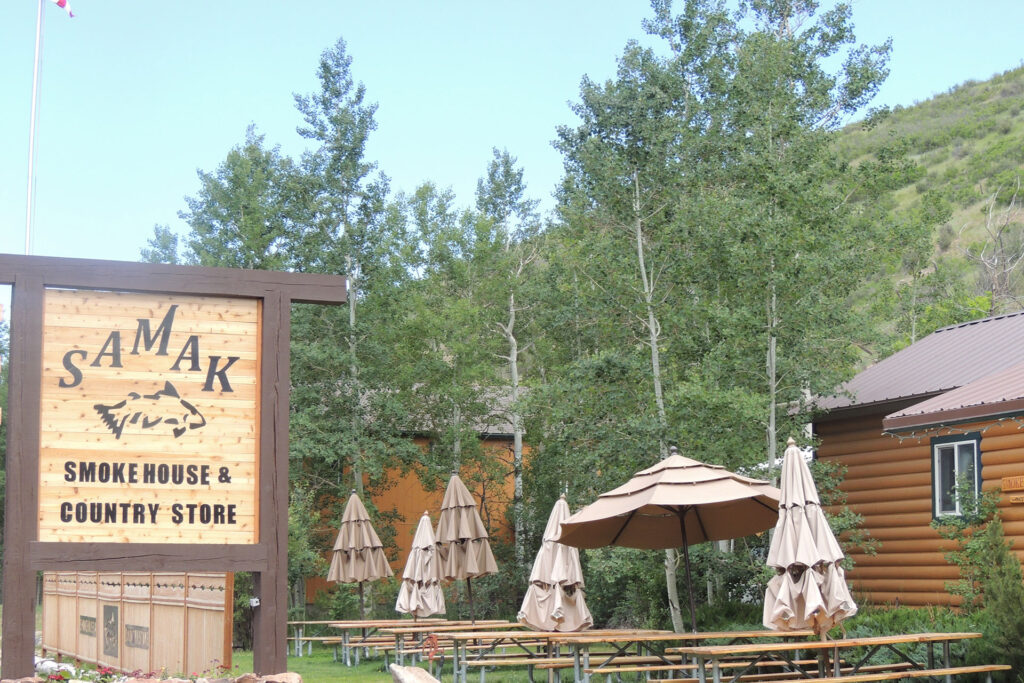 Everything about this small town up until now may not make you think of Samak as a culinary hub, but there are a couple of local businesses worth exploring.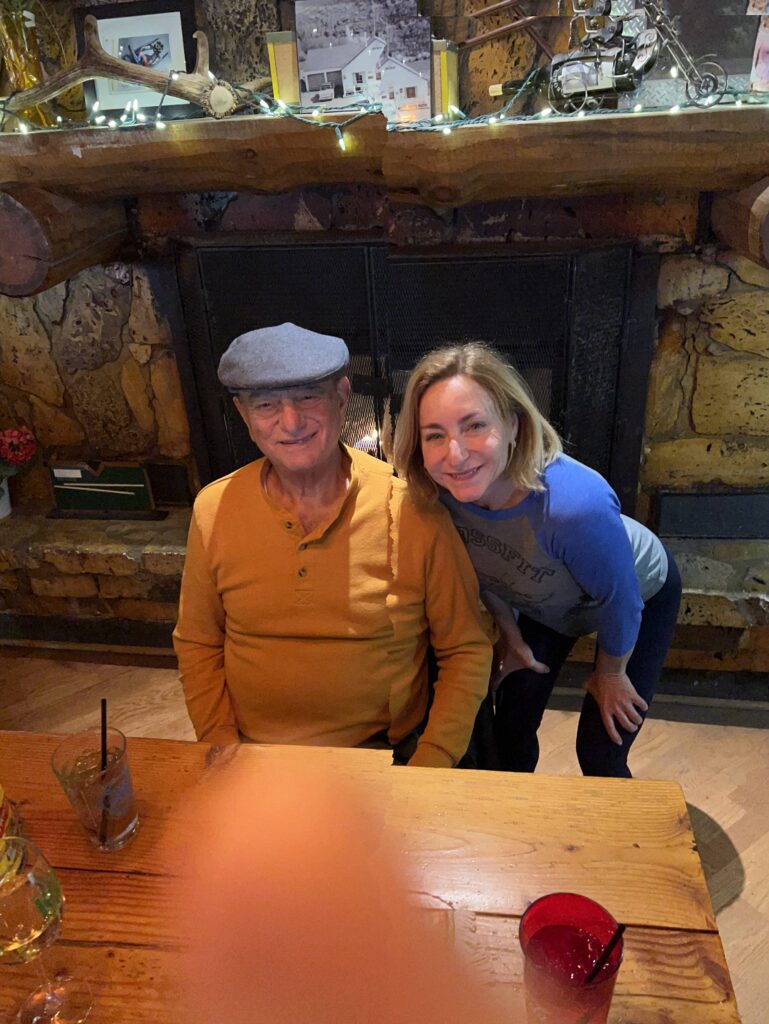 The Samak Smoke House & Country Store is the first stop for many people on their way up Mirror Lake Highway. There you can pick up a National Forest pass, firewood, bait, sundries and some of their award winning jerky. For over 25 years, they've been smoking fish, beef and poultry the old fashioned way, with no preservatives.
And for many visitors, their last stop out of the Mirror Lake Highway area is The Notch. I recently named this as one of my top restaurants in the Park City area, and with the number of restaurants we have here, that is really saying something. From the house smoked salmon, wings or burgers to the stellar service, you won't be disappointed. They have an outdoor patio in the summer and concerts most Saturdays.
A hop, skip and a jump away in Kamas, you'll find lots of other food options like The Stock Exchange, Mirror Lake Diner, Vintage, the High Star Ranch Country Store, Hi-Mountain, Tacos El Guero and those famous Mirror Lake Station donuts.
Have you explored Samak? I'd love to know your thoughts.