I used to love Halloween as a kid, and then again when my kids were young. In Park City, there are many neighborhoods with mostly permanent residents that have trick-or-treating. But, there are also many areas with second homeowners or that are otherwise not conducive to the traditional costume for candy gathering.
Not to worry, there are plenty of ways to celebrate the spooky season in Park City. There is fun to be had for all ages, even our furry friends can get in on the reaction.
1. Scarecrow Festival
Each year in late September, you have the chance to decorate the historic McPolin Farm trail with a scarecrow from your own imagination. They provide the stuffing and the support stick, you bring the head, clothing, shoes and props to make your best traditional, scary or funny scarecrow. Enjoy the scarecrows throughout the fall as you walk or ride along the paved path. Information at ParkCity.org.
2. Halloween on Main Street
Named one of the top Halloween celebrations in the country by Town and Leisure Magazine, this annual tradition invites young, old and four-legged friends for a spooky stroll down historic Main Street. Trick or Treating is 3:00 to 5:00, and it's always a busy day so be sure to utilize public transit, even with your pups. Information at HistoricParkCityUtah.com.
3. Haunted Forest at Park City Gardens
In what is becoming a fun new tradition, Park City Gardens hosts an outdoor haunt during the month of October. They are continually adding new tricks (and a few treats) and this is a pleasant stroll whether it's snowy or warm. Information at ParkCityNursery.com.
4. Visit Howloween Town at the Kohler Creamery
Celebrate Halloween in Heber with the little ones at Heber Valley Artisan Cheese, otherwise known as Kohler Creamery. They feature a great hay maze and straw slide, pumpkins, bounce house and more. The Saturday before Halloween things kick up a notch with a petting zoo and face painting. Don't forget to grab some cheese or hot soup before you leave. Information at HeberValleyArtisanCheese.com.
5. Day of the Dead (Día de los Muertos) Ofrenda
Day of the Dead offers a different kind of fall tradition to remember and honor loved ones who have passed away. The Park City Library on Park Avenue provides an ofrenda through early November where the public can share a memory or place something at the altar. Information at ParkCityLibrary.org.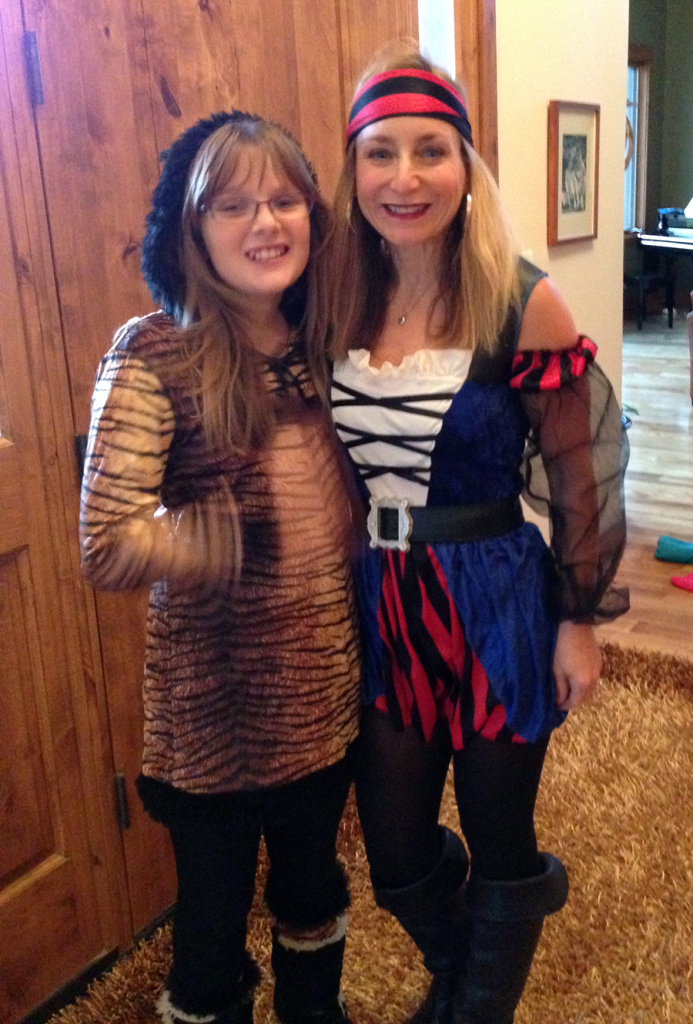 6. Celebrate the Spirits at Basin Recreation
Our beloved Basin Recreation does Halloween for the family at Willow Creek Park on the Saturday before Halloween. This drop-in event is packed with activities, contests, vendors and trick-or-treating around the loop. Information at BasinRecreation.org.
7. Art-Oberfest at the Bonanza Art Park
Have you been to the Bonanza Art Park at the corner of Munchkin Road and Bonanza Drive? This temporary community art park hosts special events like this one, a multi-day celebration of art and culture. The Bonanza Boo Bash features food trucks, live music, a beer garden, pumpkin painting and pinata making. They're also hosting a screening of this year's Warren Miller Film and a Dia de los Muertos Celebration. Information at PCArts.org.
8. Take the Pumpkin Plunge at the South Summit Aquatic Center
A unique tradition that is a family favorite in Kamas, kids under 11 can float around the pool with pumpkins that they can then decorate. This year, SSAFC will also be hosting a Zombie 5K Run on Saturday as well as a Wicked Pickleball Tournament. More information at ssafc.org.
9. Halloween Events at the Summit County Libraries
The Summit County Library is always cooking up fun activities for each season, and Halloween is no exception. This year, you can participate in the Great Pumpkin Decorating Contest by turning the orange gourds into something special from your favorite book. Just one rule: no carving! Be sure to check the website for details and other events like the Teen Spooky Party at Kimball Junction or the Teen Spooky Craft Night in Kamas: TheSummitCountyLibrary.org.
10. Trunk or Treat at the Dejoria Center
Live in a neighborhood that's not suitable for trick-or-treating? No problem, bring your treats and wear your costume to trick-or-treat out of your trunk! The event is 6:30 to 8:30 pm with costume contest winners announced at 8:00. Those over 21 can stick around for the adult costume party at the State Road Tavern that evening. More information at HighStarRanch.com.
11. Find the Perfect Pumpkin at the Heber Patch
Ranch Farms is a family-owned, self-service pumpkin patch in Heber. Besides the different varieties of pumpkins, what makes this patch unique is that you can go and find the pumpkins right in the field where they were grown. With Mount Timpanogos in the background, this will make for some gorgeous Halloween photos of your little ones choosing the perfect pumpkin. Information at HeberPumpkinPatch.com.
12. Ride the Pumpkin Train at the Heber Valley Railroad
The annual pumpkin train on the Heber Creeper features a 40-minute train ride with zombies, cookies and a pumpkin at the end. They also offer a longer Halloween Train that might be better for adults and older children. Information at HeberValleyRR.org.
13. Donate Blood at Deer Valley's Transylvania Tea Party
Ever the community player, Deer Valley gives employees and community members an opportunity to donate blood at this annual event that begin in 2003. Make an appointment this Halloween Day and help save the lives of patients at the University of Utah Hospitals and Clinics, Hunstman Cancer Institute and South Jordan Health Center. Information at ARUPbloodservices.org.