I love hiking. Even though my daily exercise rituals include Crossfit and Yoga, hiking is the perfect activity to mix in as it offers a refreshing escape into nature, a full-body workout, and a way to calm the mind.
Whether you are looking for a local Park City hike or to bag a bucket-list-worthy peak, summer in the Wasatch presents the ideal backdrop for a hiking adventure. It seamlessly blends physical activity and exploration into the perfect way to immerse yourself in the wonders of the natural world.
There are lots of hiking adventures to be had this summer along the Wasatch Front. I've boiled it down to my top 10 here. Which are your favorites?
1. The Living Room
Known for its unique rock formations resembling living room furniture, providing a picturesque resting spot with panoramic views of the city. To get there, you can start at the trailhead located near the University of Utah and follow the moderate 2.5-mile trail that offers a rewarding experience and a mix of city and valley views.
2. Brighton Lakes Trail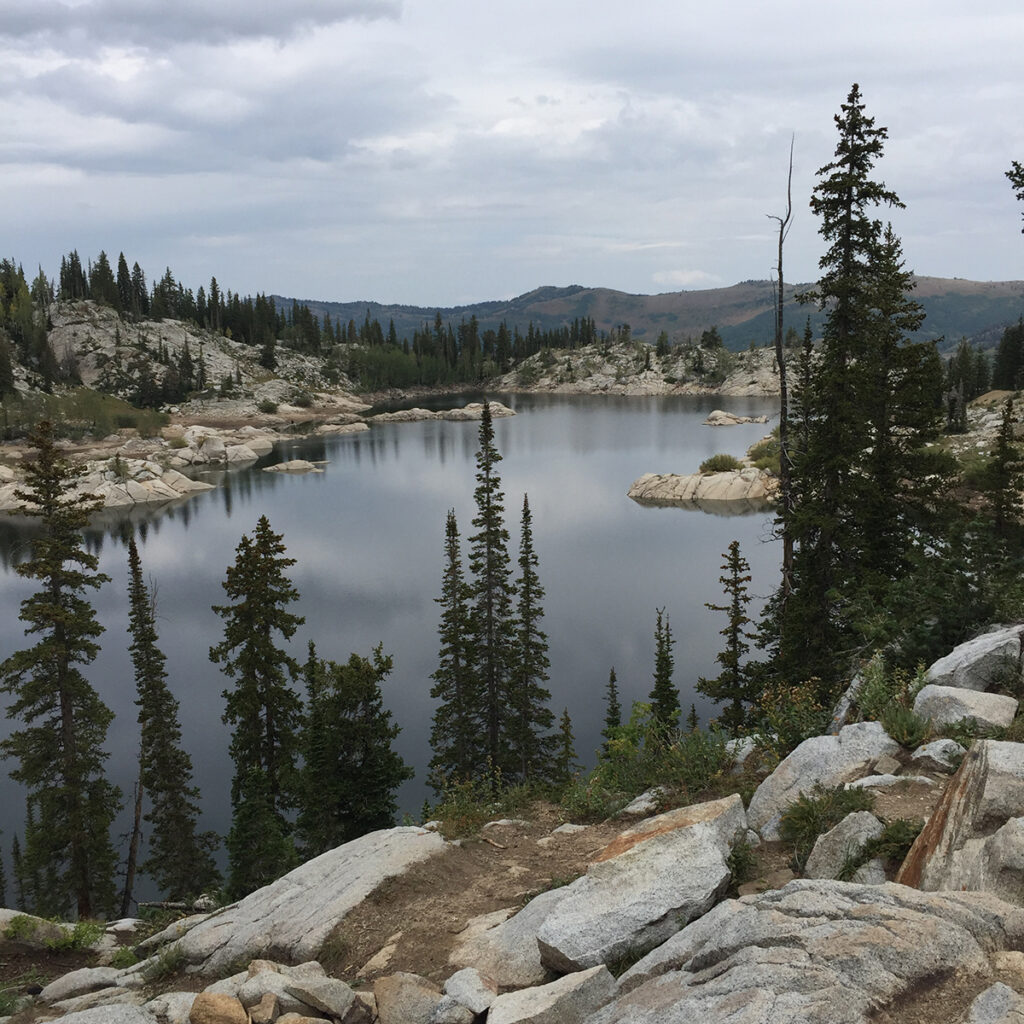 Starting from Brighton Resort, this is a breathtaking hike that showcases a cluster of stunning alpine lakes, including Lake Mary, Lake Martha, and Lake Catherine. To make the hike shorter, you can opt for an out-and-back route, choosing to visit one or two of the lakes instead of completing the full loop. This is a well-traveled alpine trail that is best completed once the snow has melted.
3. Bonneville Shoreline Trail
The Bonneville Shoreline Trail in Salt Lake City has scenic beauty and historical significance, following the ancient shoreline of Lake Bonneville. To access the trail, you can find various entry points throughout the city, allowing hikers to explore the trail's diverse terrain and enjoy breathtaking views.
4. Ensign Peak
Ensign Peak Trail holds historical significance as it was the spot where Brigham Young, the founder of Salt Lake City, and other pioneers climbed to survey the valley before settling. To reach the trail, you can start at the Ensign Peak Park trailhead and embark on a short but steep hike that offers panoramic views of the city. This is a popular destination for both locals and visitors seeking a rewarding and historically significant experience.
5. Cecret Lake
Named after the Cecret Mining District that operated in the 19th century, Cecret Lake is a picturesque alpine lake nestled in the mountains, surrounded by wildflowers during the summer months. To access the trail, you can drive up to Albion Basin in Little Cottonwood Canyon and embark on a moderate hike that offers stunning views. This is a popular choice for nature lovers and photographers alike. For those seeking a bigger, more strenuous adventure, continue beyond the lake to reach nearby destinations such as Sugarloaf Peak or Catherine Pass.
7. lake Blanche
The Lake Blanche Trail in Utah is a popular and rewarding hike that leads to the stunning Lake Blanche. nestled in the Wasatch Mountains. Located at the Mill B South Fork Trailhead in Big Cottonwood Canyon, the trail is approximately 6.8 miles round trip and is considered moderately strenuous. With a steady ascent and rocky terrain, I would call it "challenging but rewarding".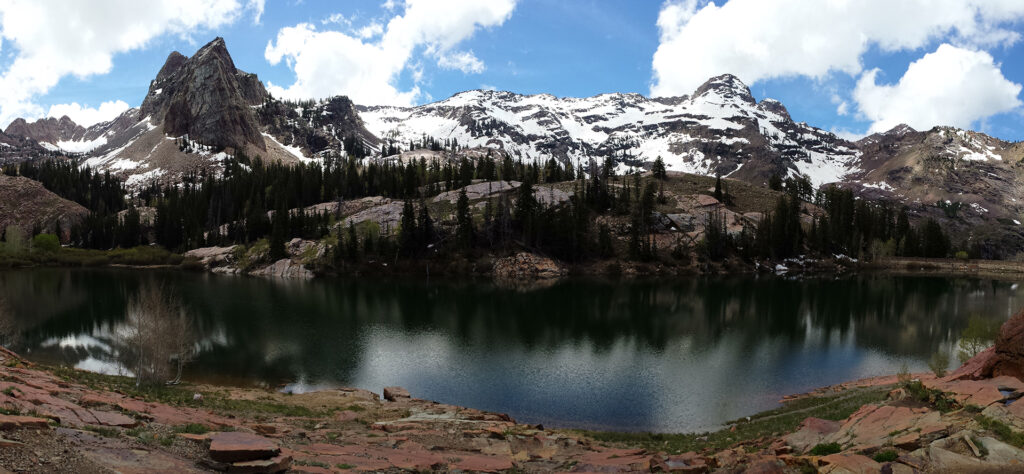 8. Dog Lake
Dog Lake is a popular and scenic trail that is moderately challenging with a steady ascent. Located in Mill Creek Canyon, the 3.5 mile out and back trail takes hikers through beautiful forested areas and offers glimpses of scenic views along the way before reaching the mountain lake. For a longer and more challenging hike and stunning alpine vistas, continue on the trail to Desolation Lake.
9. City Creek Trail
The City Creek Canyon hiking trail in Salt Lake City offers a peaceful escape from the urban environment, allowing hikers to explore a scenic canyon with lush vegetation, flowing streams, and occasional wildlife sightings. The trailhead is conveniently located near downtown Salt Lake City, making it easily accessible for locals and visitors looking for a rejuvenating hike close to the city center.
10. Silver Lake Loop
A 0.9-mile loop nestled within the scenic Wasatch Mountains in Big Cottonwood Canyon, the Silver Lake Loop trail offers a delightful hiking experience suitable for all ages and skill levels. The trail features a picturesque boardwalk loop around Silver Lake, providing visitors with an opportunity to enjoy the serene beauty of the alpine lake, surrounded by towering trees and stunning mountain vistas.
10. Donut Falls
This is a unique and fun hiking experience that leads to a beautiful waterfall flowing through a donut-shaped hole in the rock. The trail is approximately 3 miles round trip and offers a mix of forested sections, creek crossings, and rocky terrain, making it an enjoyable and moderate-level hike. The highlight of the trail is reaching the enchanting Donut Falls, where hikers can witness the water cascading through the donut hole, creating a memorable and whimsical sight.
Important note: dogs are not allowed in Little and Big Cottonwood Canyons due to the watershed. Please obey all rules and signs and stay on the trail.