If you have skied in Park City, you might be familiar with the snowy lift-top peaks of Flagstaff, Bald and Empire Mountain at Deer Valley, and Jupiter and 9,990 at Park City Mountain. But have you tried to get to such heights on just your own two feet?
Here I'll share some of the top peak hikes in the Park City area. While most of these are within about an hour's drive, some are longer. Be sure to gather your own information for the most current conditions and rules.
Peak bagging is not for inexperienced hikers. Be sure you are prepared through research, training and by knowing what to pack. Always take ample water and if you attempt one of these hikes in the winter, be aware of avalanche terrain and conditions. If you're looking for something a little more mellow, try one of our classic Park City hike recommendations.
1. King's Peak
Difficulty: 🥾🥾🥾🥾🥾 · Type: Backpack · Length: 25 Miles · Elevation Gain: 4,202 Feet
Topping the list of epic peaks in the area is none other than the highest in Utah, King's Peak. Standing at 13,258 it's a little shy of the 14'ers that are so abundant in Colorado, but don't write it off just yet. The backpack is a challenging 25 mile route that gains 4,202 feet in elevation leading to spectacular vistas in the High Uintas Wilderness.
2. Mount Olympus
Difficulty: 🥾🥾🥾🥾 · Type: Day Hike · Length: 7.8 Miles · Elevation Gain: 4,156 Feet
Get above it all without really leaving the big city. Mount Olympus is a strenuous, 7.8 mile uphill hike with some scrambling at the end to the summit. When hiking in the summer months, consider starting before dawn to beat the heat on this largely west facing trail.
3. Bald Mountain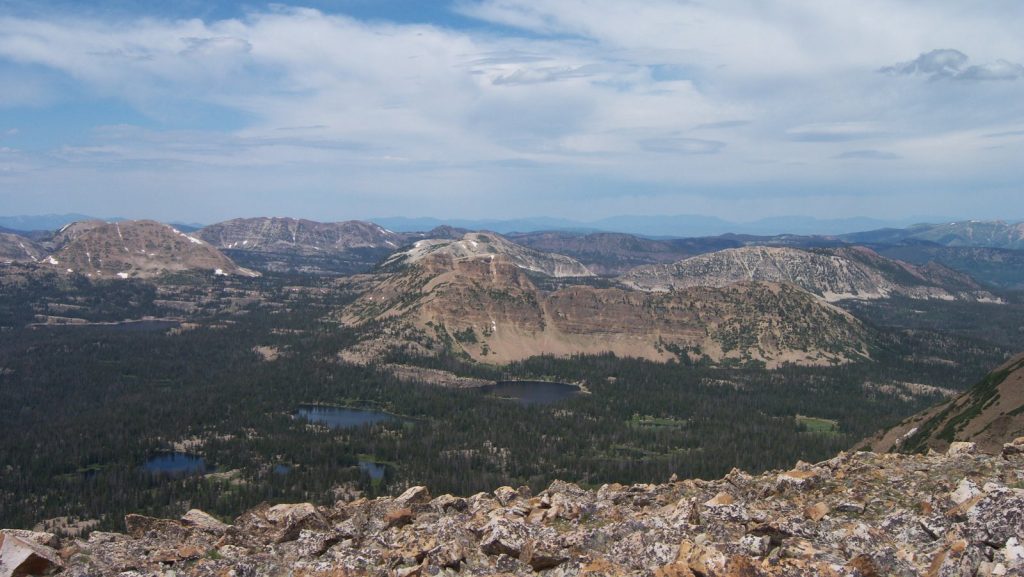 Difficulty: 🥾🥾 · Type: Day Hike · Length: 2.7 Miles · Elevation Gain: 1.181
It's not unusual to see mountain goats at the top of this steep but manageable hike in the High Uintas Wilderness. Sitting at 11,948 feet, you'll also gain spectacular views of surrounding alpine lakes. Note the fee to enter the Uinta National Forest.
4. Clayton Peak
Difficulty: 🥾🥾 · Type: Day Hike · Length: 5.3 Miles · Elevation Gain: 1,650
One of the closest peaks on this list to Park City, Clayton's can be accessed via the Bloods Lake Trail, located in the new Bonanza Flat Convervation Area. Please note that the old trailhead is now only a dropoff point. If you start from the old trailhead, you can shave a little time off this hike. You can take the easiest route to Bloods Lake, a harder route to 10420 Peak, or the hardest route to Clayton Peak at 10,721 feet.
5. Gobbler's Knob
Difficulty: 🥾🥾🥾 · Type: Day Hike · Length: 5.7 Miles · Elevation Gain: 3,116
If you aren't afraid of a little steepness, this is a great day hike, especially if you time it with wildflower season, which is a spectacular sight. The trail starts off steep as it heads up Alexander Basin with gorgeous vegetation. Then, a climb to the saddle takes you to the final steep push to the top of Gobbler's Knob at 10,246 feet and the reward of spectacular views. I always recommend hiking poles for the downhill.
6. Mount Raymond
Difficulty: 🥾🥾🥾🥾 · Type: Day Hike · Length: 9.6 Miles · Elevation Gain: 4,425
From the same Alexander Basin trail as Gobbler's Knob, you can also reach Mount Raymond — in the same hike if you dare. From the saddle, it's about a mile to the West to summit Mount Raymond. Both summits may require a little scrambling. Please note the fee for entering Millcreek Canyon.
7. Mount Timpanogos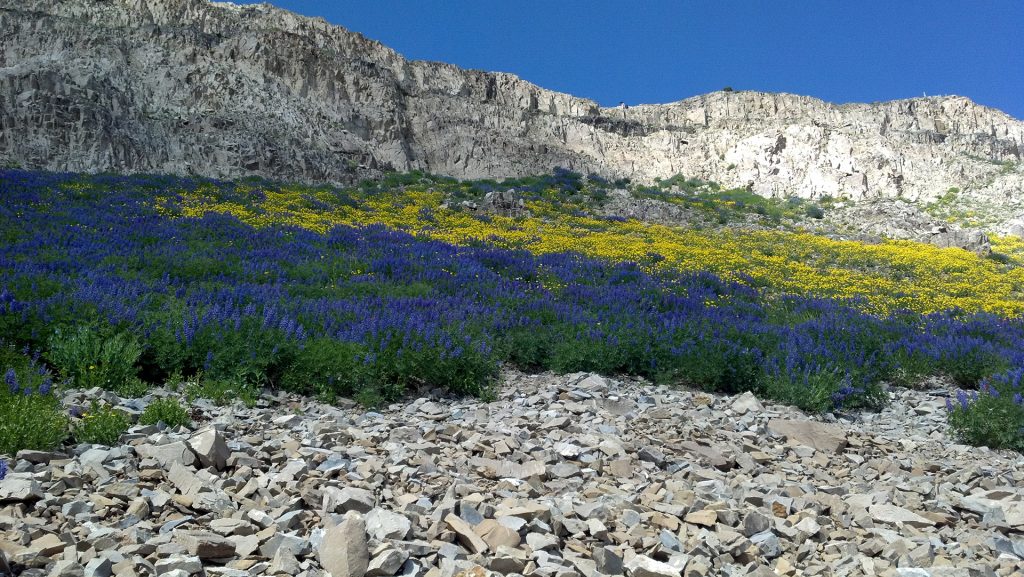 Difficulty: 🥾🥾🥾🥾🥾 · Type: Day Hike or Backpack · Length: 13.9 Miles · Elevation Gain: 4,875
Mount Timpanogos, otherwise known as Mount Timp, can be done as an out and back day hike, but be prepared for a very full day. It is recommended to start at the crack of dawn if not well before it. There is not much shade and most years there is a snowy crossing, and if the weather gets warm you'll sink into the wet snow. So be prepared for changing conditions even within the same trail. There are two ways to get to the summit, via the Timpanooke Trail or Aspen Grove Trail. The metircs above are for the latter.
8. Devil's Castle
Difficulty: 🥾🥾🥾 · Type: Day Hike · Length: 3.3 Miles · Elevation Gain: 1,482
From the Albion Basin trailhead at Alta you can access Devil's Castle via the Cecret Lake trail. Expect to do some exposed Class 2 and Class 3 scrambling to reach the top of Devil's Castle at 10,920 feet.
Which big hikes have you completed in Utah? Did I miss any obvious big peaks? Note that all length and elevation information was acquired from AllTrails.com. It's a great resource for hiking information and contains lots of up to date reviews from trail users which can be really helpful for the latest conditions.