Guest blog by Bart Peaslee, LIV Sotheby's International Realty, Vail, CO
I read this post written by my friend and colleague, Bart, and I thought it was worth sharing in Park City, as I agree with his analysis and think we will see the same situations in the Park City real estate market.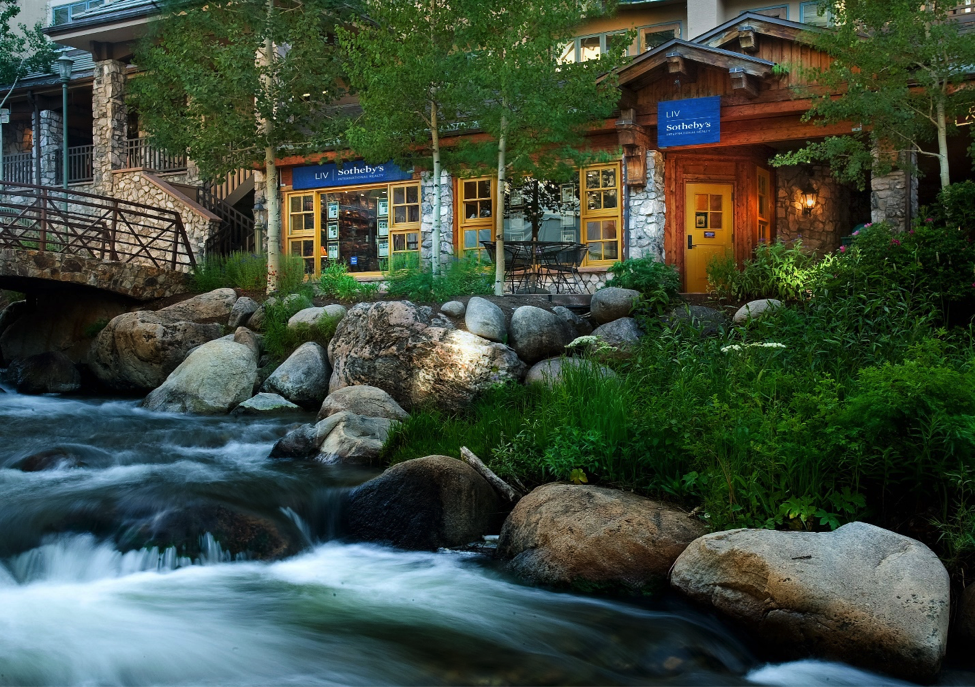 There are no shortage of pundits and "experts" predicting how the pandemic will affect real estate markets. First, there are transactions going on in the Vail Valley and have been going on since March 1. I have heard from my partners across the country sales are happening everywhere. When we are allowed to move about more freely here and conduct FaceTime walk throughs as well as escorted walk throughs there will be more activity.
I have worked through 5 major economic up and down shifts in different markets. I am wise enough not to give projections or advice about what is going to happen or what people should do. Every individual has individual circumstances.
I came here in 1990 from the Bay Area as Vail shifted out of the savings and loan disruption and the oil and gas collapse. I have been through 3 economic shifts here. What I have to say is centered around our market in the Vail valley. There are many different factors that determine what people will do about real estate they own or want to own. Here are 10 micro segments of the population that will become more visible.
There are individuals who have suffered major financial losses in their business and in the stock market. The stock market will come back but some people don't expect their business will come back or just don't have the motivation to bring it back.

Some will be sellers of homes here

.
A segment of this group who own high end homes are determining if they use the home enough to justify paying taxes and the maintenance costs. They and their children may not be coming here very often anymore.

They may be sellers

.
Some of these people will have to sell because it is a major asset and they can use the proceeds from a sale to rebuild their business, to retire or to prop up their children's' family.

They could be motivated sellers

.
Conversely there are those who took their money out of the stock market and have cash or shorted the market and have lots of cash and they are going to make more money as the stock market and economy picks up.

They are buyers

.
We have seen after every disruption those with cash look for a safe haven to escape to for the next time. They are also looking for a safe place to park their cash.

They are buyers

.
Some frequent visitors with cash have always rented. Now they do not want to rent in an environment they have no control over ever again. They want to feel safe in a place they can get access to when they want to in a flash.

They are buyers

.
There are people whose current life style is permanently disrupted. They are on the move. They may or may not have been economically affected but they know they want to make a change. This is especially true of families in big cities.

They are buyers

.
There are families here in the Vail Valley that have lost jobs and businesses and must sell and move to a less expensive area.

They are sellers

.
These homes will be bought by those who want a change in lifestyle, especially if they have children, and can afford it. They may telecommute or start a new business.

They are buyers

.
In the Vail Valley a good portion of real estate sales have been with locals who move up or down-size. They may have already been considering it. This will be the time for locals to finally get into the right home. Residents who came here 30 or 40 years ago may decide for health or financial reasons it is time to move closer to their children or just a warmer environment. Boomers are deciding on where their next home might be for the highest quality of life. Some people will need another bedroom for an office.

Buyers and sellers

will create new opportunities for one another.
The old adage is there are always buyers and always sellers. Events like this creates both. Just like in nature, migrations happen because of a major disruption. It is about to happen now in Real Estate.
Thank you, Bart for this well thought out post. If my readers are interested in a move to or from the Vail Valley, I highly recommend Bart:
Bart Peaslee
EpicVailRealEstate.com
Bart@link2vail.com
970-331-3083