Welcome to Park City, where every neighborhood has a park, a selection of trail heads and beautiful views sun-up to sun-down. To put it simply, you can't go wrong in choosing a neighborhood for retirement in PC. That said, there are some areas that will be more appealing to a retiree; like one with fewer schools, little or no commuter traffic and brimming with enjoyable amenities. Whether you are planning to retire in Park City on a full-time or part-time basis, you're sure to love any neighborhood.
4 Favorite Park City Neighborhoods for Retirees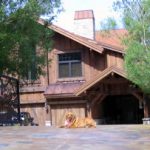 It's hard to beat Deer Valley® Resort's velvety smooth ski terrain. When Utah boasts "the best snow on earth" this is why. Gorgeous views and the tastiest, toastiest lodges in town, and that's only in the winter. Deer Valley® Resort has some of the best and most varied bike and hiking trails, and an amphitheater that hosts world class concerts from the Symphony to Bluegrass (and everything in between). This is a peaceful mountain retreat where you will never get bored.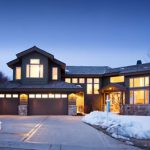 Sun Peak is situated smack dab in the middle of everything. Canyons ski and golf resort is to your right, Willow Creek Park straight ahead and the Utah Olympic Park and all the shopping and restaurants of Kimball Junction off to your left. There is a gorgeous neighborhood hiking trail that meanders through the area and connects to an extensive trail system. The Sun Peak Community Center includes pool, tennis, and clubhouse.  Membership is included in HOA dues and is one of the best values in town!  Views of Snyderville Basin are out your door, and mountains of the Uinta National Forest are off in the distance to the east. You're about equidistant to the quaint history of old town and the new bustle of Kimball Junction.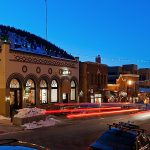 Old Town living speaks to the adventurous foodie and the cultural curator. There are a lot of stairs and quarters can be a bit tight, but you are rewarded with the lively spunk and spirit of one of the West's oldest silver towns. Wonderful restaurants and lively watering holes are situated throughout Old Town as are art galleries, coffee shops and a stunning museum. The local Egyptian Theater presents throughout the year, and you'll enjoy a number of art, music and wine festivals. Walk to the Town Lift and you will be carried to the ski hill or hiking trail of your choice.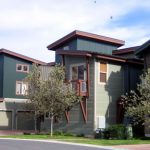 If you're interested in the newer side of Park City, check out Newpark, conveniently located at the Kimball Junction exit off of I-80. Whether you are more of a city person or need frequent airport access, this locale couldn't be more convenient. There are various town home and condominium complexes where you can avoid mowing the grass and plowing the driveway and simply focus on enjoying your retirement. Nature lovers can mosey over to the Swaner Nature Center or hop on the McCloud Creek Trail in any season. There are also a variety of coffee shops, grocery stores and other amenities within walking distance. Maxwell's East Coast Eatery is a local favorite.
These are just four of the incredible neighborhoods Park City has to offer. Whether you play tennis competitively or throwing the tennis ball to the dog is more your speed, Park City is a wonderful community awaiting you in your retirement.