It's easy to get lost online when searching for a real estate agent to represent you in the sale or purchase of a Park City home.  When doing a search for "Park City Utah real estate agent reviews" on Google, the following websites came up in the order displayed below.  How useful are these sites in finding an experienced agent who specializes in the Park City market? Read my comments on each.
Park City Real Estate Agent Reviews Case Study
Zillow.com
The entire first page of Zillow displayed agents who work for brokerages outside of the Park City area.  It wasn't until I got to page 2 that I found 2 agents from my office who are big time Zillow advertisers. You can view my profile here.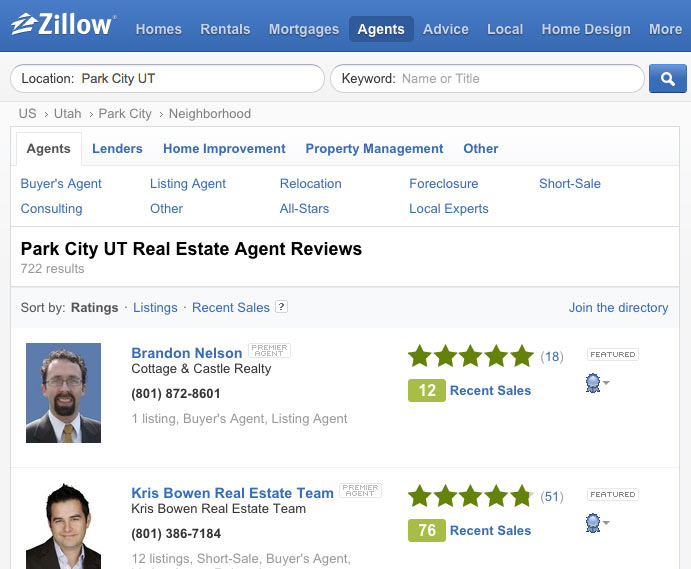 Yelp.com
I could not figure out the criteria used by Yelp to rank agents, but at least all the agents on page 1 were genuinely Park City agents.  One brokerage that has been out of business for several years was also featured, which makes me question how often information is updated.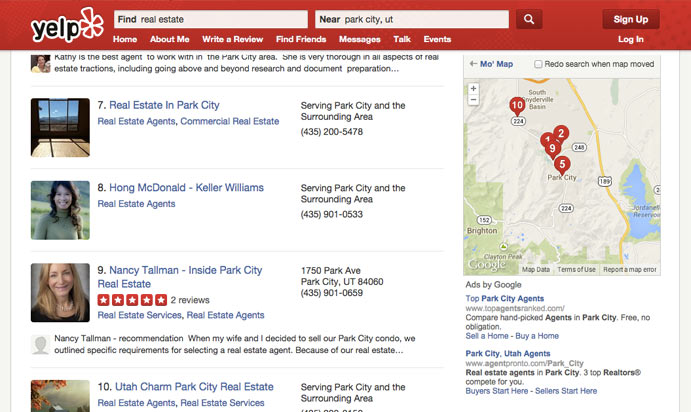 Angie's List
I did not want to "join" Angie's list so I can't comment on the accuracy of its data.  All I know is that 16 Park City agents are on the list.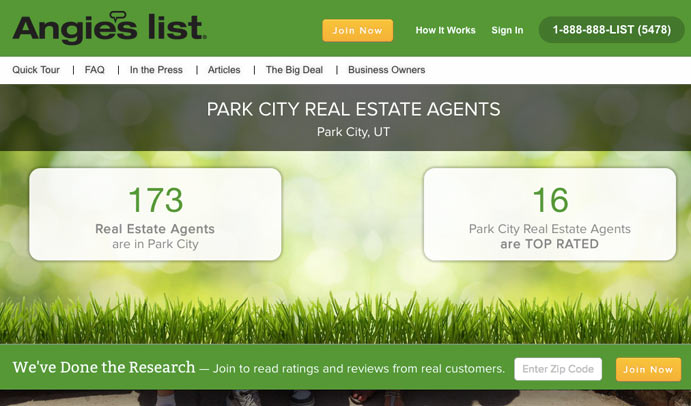 Better Business Bureau
This site was outdated, as it showed real estate groups that are no longer in practice.  I couldn't find anything useful on this site related to reviews of Park City agents.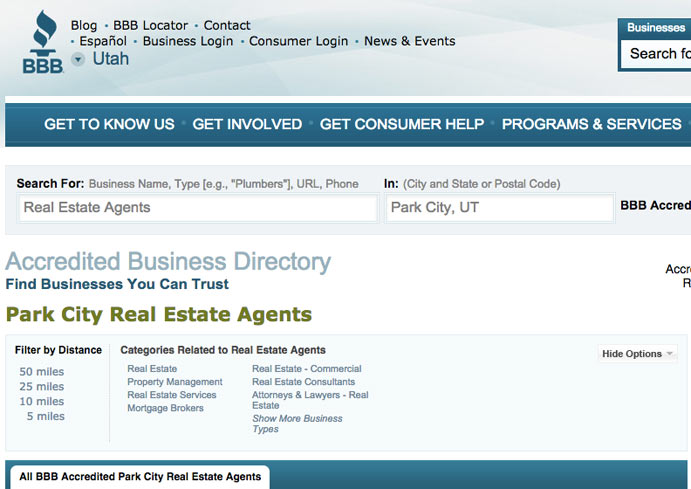 Realtor.com
When you search for a Park City realtor on realtor.com, you get an alphabetical list sorted by first name, A-Z.  The site offers a lot of information about the agent, including a tab for all his or her current listings, biography, open houses, and a "recommendations" button.  One would have to do quite a bit of digging to find an agent with a number of good reviews.  Agents whose first name starts with an "A" are at a serious advantage here.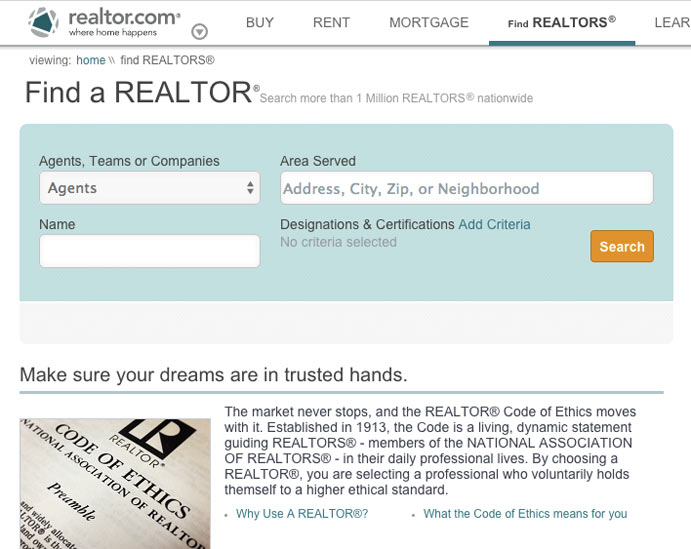 Trulia
This site was really fascinating to me.  The agents are ranked in order of who has had the most listings posted on the Trulia site and "claimed" them via Trulia's back end.  At least all the agents on the first page were truly Park City agents.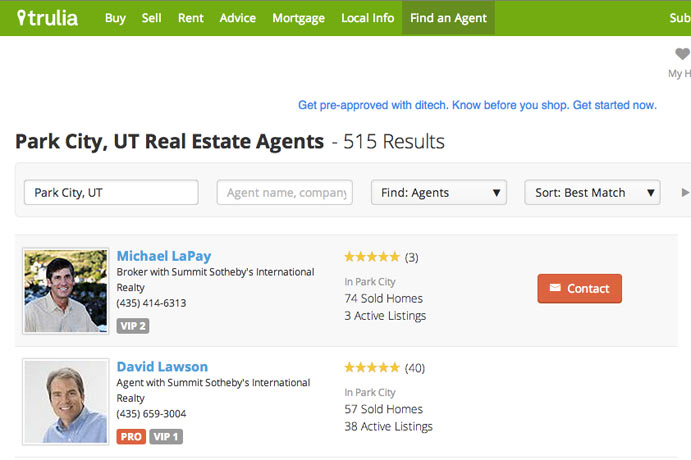 YP (Yellow Pages)
Mostly brokerages are listed.  There is a space where one can submit a review, but it looks like no one has reviewed any of the brokerages listed.  There was an opportunity to "claim" a business, but it doesn't appear that any of the brokerages listed have taken that opportunity.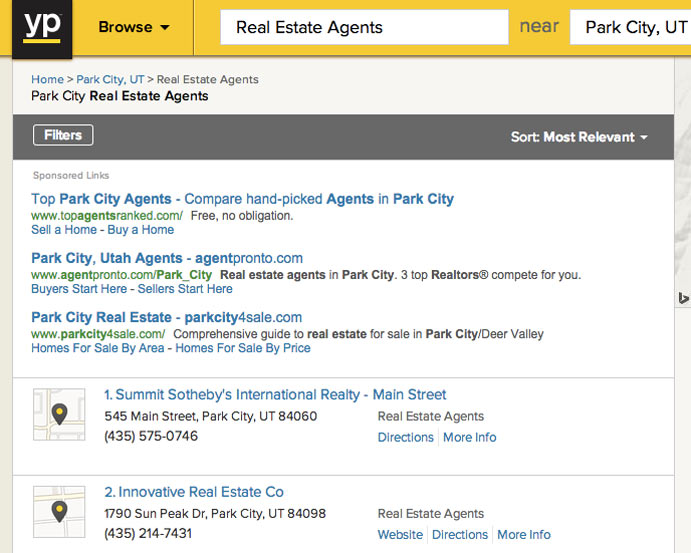 LinkedIn
Linkedin did not appear from the Google search, but many real estate agents have asked their clients to submit reviews on their LinkedIn pages.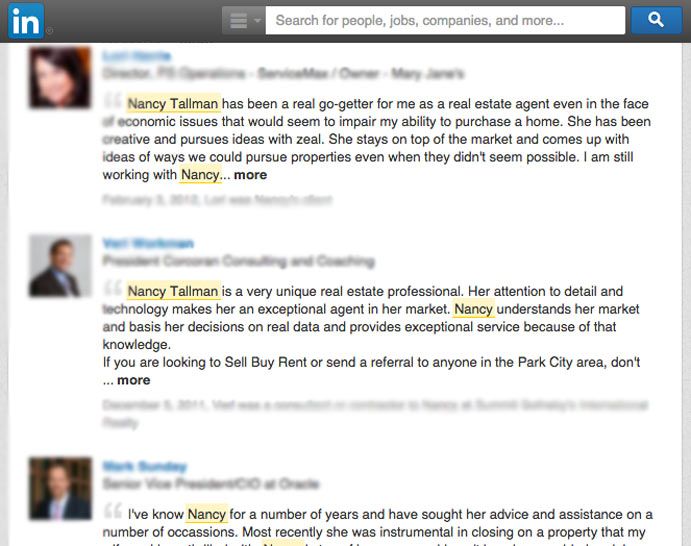 Conclusion
How useful are the reviews on these sites?  I have asked clients to review me on Zillow and they declined because Zillow requires them to provide their email address.  Let's be honest.  Most of the recommendations on these online sites were made at the request of an agent.  The real estate agent reviews are not as "honest" or spontaneous as those you will see on sites such as tripadvisor.com or opentable.com.
What are your thoughts on agent reviews? I'd love to hear your feedback in the comments.