You've probably been hearing about the ski resort changes in Park City for quite some time now. It's hard to escape the topic in local publications and conversations alike. But Vail, Deer Valley and buzz about One Wasatch aren't the only new topics up for discussion in Park City this year.
Where do I start? Park City is still the same town that you know and love, but when looking around you may have noticed business is booming; and it is booming everywhere. Seemingly overnight, new trails, farms, restaurants, film studios and stores have popped up pretty much in every single neighborhood. Here is a short rundown on changes in Park City for 2014-2015.
Tanger Outlet Expansion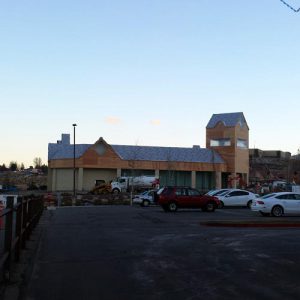 A logical starting point may be the entrance into town from the west. Even before you reach the Kimball Junction exit on I-80, you'll notice the Tanger Outlet Mall is undergoing a huge expansion. There's a new coffee shop in the complex, Clockwork Café, so you can stay energized while you shop! New stores include Under Armour, White House/Black Market, Michael Kors and more.
⇒ Real Estate Effect: The additional shopping opportunities will add continued value to the already bustling Kimball Junction area, and surely keep long and short term visitors coming to the area to spend their money, a tax benefit to us all.
Happy Trail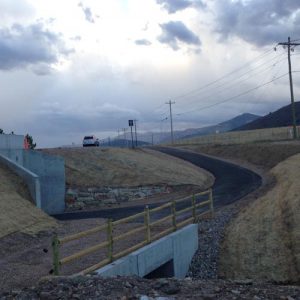 Except for skiing, there's almost nothing a Parkite loves more than his or her trails. Thus it comes as no surprise that funding for trails continues to be a priority for both the local government and the residents. This summer and fall we have started to see three new notable trails take shape. First, a paved trail from Kimball Junction to Jeremy Ranch Elementary School along Rasmussen Road is now complete, including an underpass to the school. Second, if you frequent Highway 40, you'll notice construction as the pedestrian and wildlife underpass is being completed. Finally, we are loving Dawn's trail, which connects Armstrong and Spiro a couple of miles shorter than HAM trail.
⇒ Real Estate Effect: The neighborhoods which will specifically benefit from these trails, many of which are connecting trails, include Jeremy Ranch, Promontory and more. Of course, everyone who owns Park City real estate benefits from trail changes like these.
Bill White Farms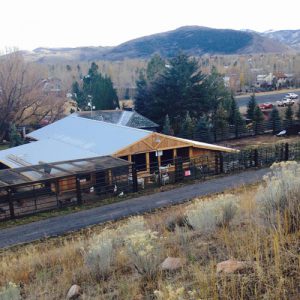 As you get off the exit and head toward Park City, you may notice a stylish farm on the right. Brought to you by restaurant mogul Bill White, Bill White Farms is a restoration of the 1938 Hixon Farm. This landmark will be used for producing locally grown foods while the barn will host cooking classes and community events. The venue also preserves a pond and water habitat for local water fowl and other animals.
⇒ Real Estate Effect: The restoration helps tremendously with the beautification of nearby neighborhoods Bear Hollow and Ranch Place. Locals and second homeowners benefit from the deliciousness factor that is sure to be upgraded at Bill White Restaurants.
A Local Favorite Gets Fried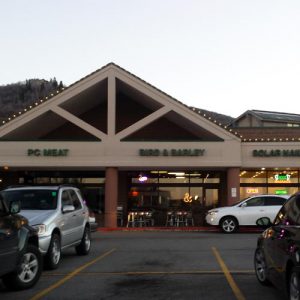 Buzzing into town there's a new epicurean gem, Bird & Barley. This little place has scored a lot of stars. Specializing in fried chicken and beer, it is said to be easy on the wallet and quick as a whistle. Sounds like a great stop after a day of skiing! Bird & Barley is located a few doors down from its owner's flagship Sammy's Bistro.
⇒ Real Estate Effect: Families rejoice. There is finally a meal in Park City that's quick to grab and can feed a family of four for under $30. For $26, you get 8 pieces of fried chicken, a rotisserie chicken or a rack of ribs. You also get to choose from four delicious sides. This change is small but can effect families who are vacationing here as well as longtime locals.
White Castle, or Something Like It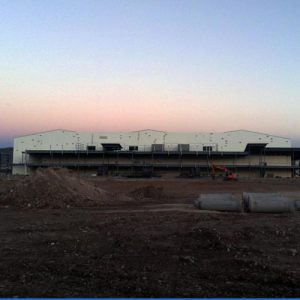 Heading out of town on Highway 248 you might notice a big white castle. Well, it's not actually a castle, and you certainly can't order sliders there. It's a film studio. To be precise, Park City Film Studios, LLC. After a temporary pause, construction has resumed.
⇒ Real Estate Effect: This is just another example of how Park City is adding commerce and diversifying its portfolio. Establishments such as this one, help make it so that our children can have careers in Park City which are not in the ski or hospitality industries.
That's just the tip of the Park City iceberg. Stay tuned for updates on more expansions and their effect on Park City real estate. And start getting those ski legs ready! Things are shaping up to be an incredible year.