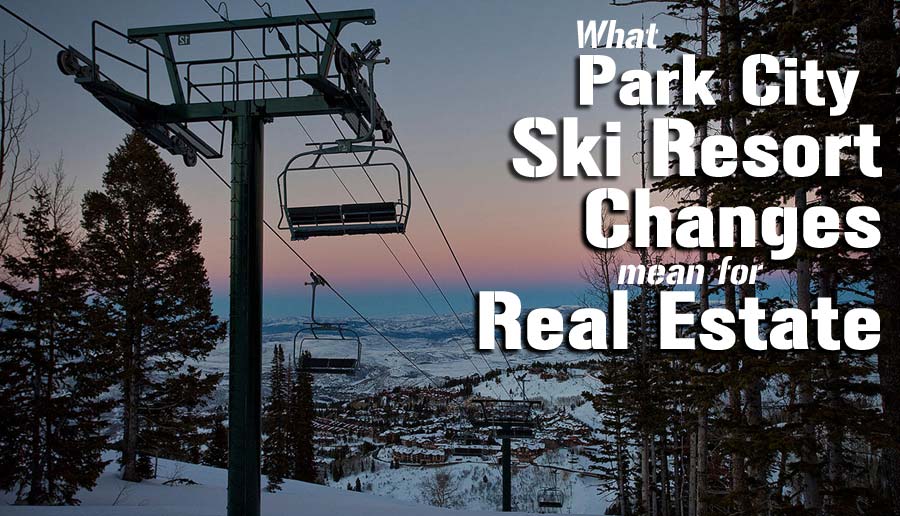 Vail + PCMR
Vail Resorts purchased Park City Mountain Resort on September 12, 2014 for $182.5 million. The announcement meant that season ticket holders would be able to use their Vail Epic pass at Park City Mountain Resort in addition to Vail's 21 other ski resorts, including Park City's Canyons Resort. Vail also announced plans to connect Park City Mountain Resort with Canyons Resort next year, creating the largest ski resort in North America, totaling over 7,000 acres. What does this news have to do with Park City real estate? Everything.
Immediate Market Impact
Ski in/ski out properties at both resorts instantly became more valuable. The Colony at White Pine Canyon (ski in/out at The Canyons) saw a few homes listed for sale increase their asking price 4-10% within a day of the announcement. Several homes at The Colony went under contract within 2 weeks of the announcement; the developer at The Colony immediately raised prices on its vacant land by 4%.
Nineteen condominiums in the Park City Mountain Resort area have gone under contract since the Vail announcement, which is a surprising number given that we are in the midst of Park City's shoulder season. Clearly, buyers are snatching up deals before prices go up.
The Epic Pass
The Epic Pass, Vail's multi-resort season pass, debuted in 2008 and is one of the best deals going in the ski industry. According to Park City Mountain Resort's website, it pays for itself with just 5 days of skiing there. Many pass holders who wouldn't normally take ski vacations are inspired to venture to other resorts. Many Epic Pass holders travel from Northern California to Lake Tahoe and from Texas to Colorado. What's going to happen when they give Park City a try and learn they can travel here faster, cheaper and easier? They are going to want to invest in our real estate.
Deer Valley
Deer Valley, consistently ranked as the number one or two ski resort in North America, is going to be just fine. It will be further differentiated from the Vail resorts due to its exclusivity to high-end skiers (no snowboarding is allowed at Deer Valley Resort). We have already seen brisk shoulder season sales in Deer Valley. We are not sure how Deer Valley's recent acquisition of Solitude Resort is going to play out, but rest assured, Deer Valley will continue to create its own high end niche in Park City.
I have been successfully listing and selling Park City properties for 11 years. These Park City ski resort changes mean opportunity for those who get in early. Let me help you find the best real estate values at Park City's ski resorts. Call or text 435.901.0659 or email nancytallman@gmail.com.