We've been learning about and writing about Mayflower Mountain Resort since 2014. My last update was a while ago, so I am excited to show you a sneak peek of the new Mayflower Mountain Resort, developed by Extell Development. North America's newest ski resort since 1980, Mayflower Mountain Resort boasts 4,300-acres of skiable terrain, 3,200-foot vertical, 15 lifts and incredible terrain variety.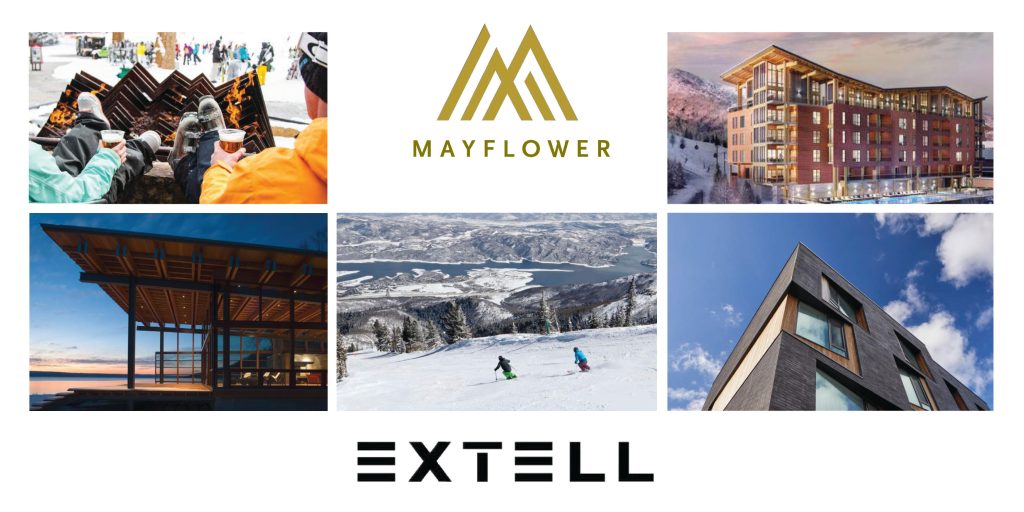 Location
Located 35-minutes from Salt Lake International Airport, the Mayflower Mountain Resort shares a mountain with Deer Valley® Resort and overlooks Jordanelle Reservoir with the panoramic Uinta Mountains as the perfect backdrop. Click for directions.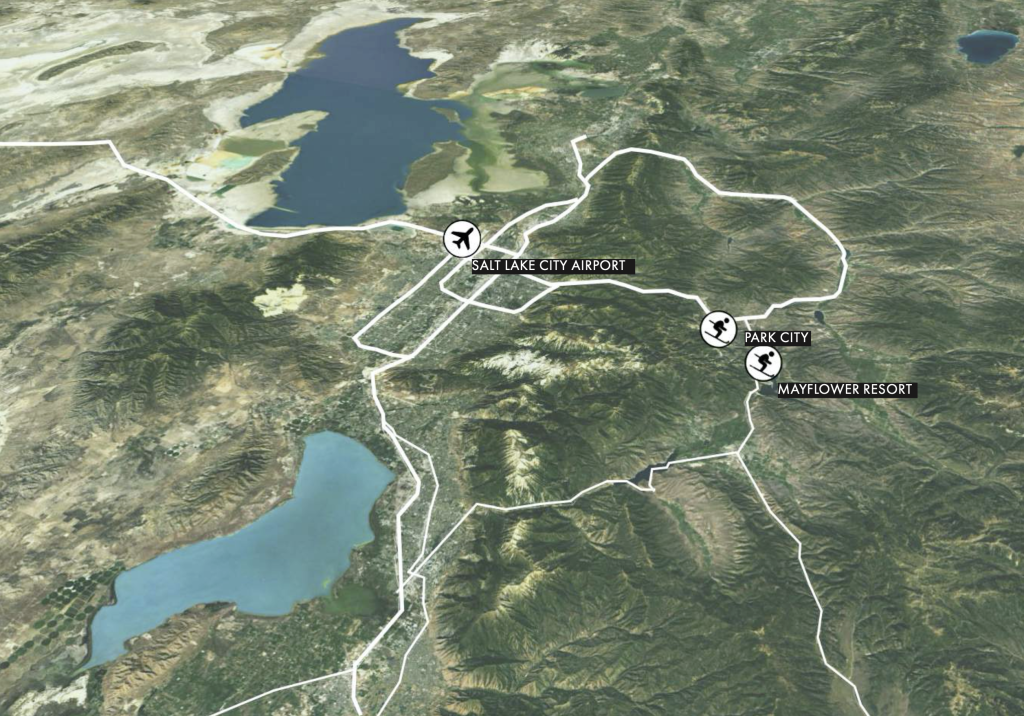 Site Map
The below image is the conceptual site plan of the village including the hotel, children's center, ski school, lodge, ski club, gondola, parking and the ski beach.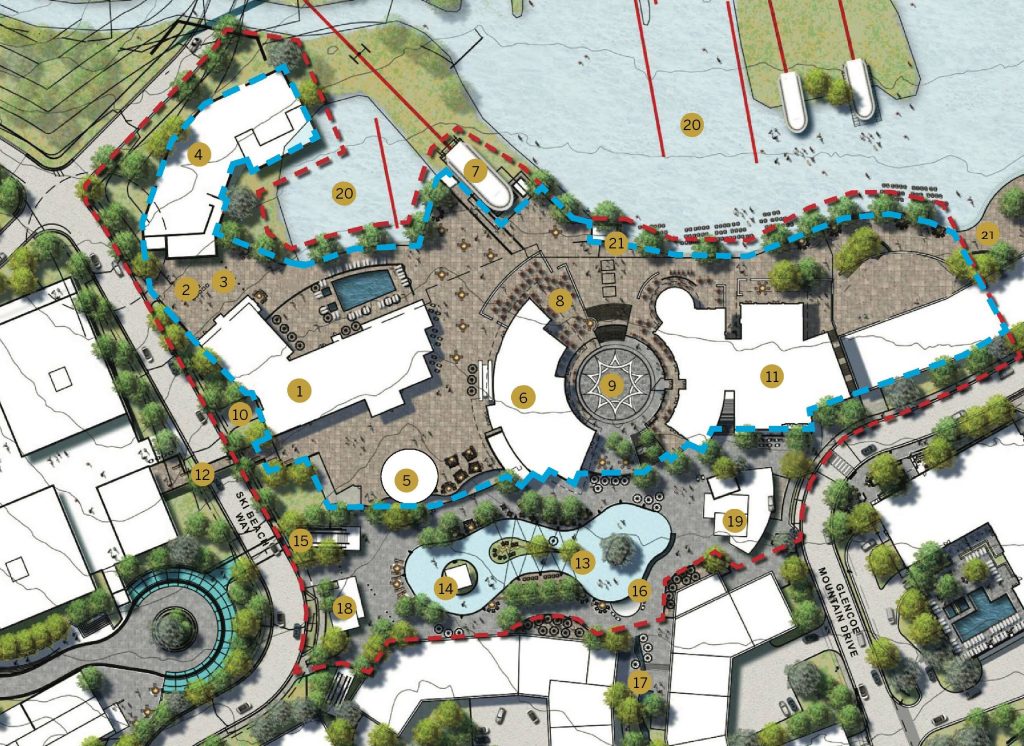 1. Skier Hotel
2. Hotel Valet / Drop-Off
3. Pool & Fitness Bridge
4. South Condo
5. Children's Center & Ski School
6. Day Lodge & Ski Club
7. Main Lift
8. Aprés Plaza
9. Mid-Level Event Plaza
10. Ski Club Entry & Ski School Drop-Off
11. North Condo & Hotel
12. Pedestrian Bridge to Parking
13. Ice Ribbon
14. Performance Stage
15. Pedestrian Tunnel & Escalator Building
16. Water Well & Splash Pad
17. Blue Line Water Feature
18. Boutique Retail
19. Zamboni Garage & Graphics Projection
20. Ski Beach
21. Ski Valet Building
Residential Areas
Below, the image zooms out of the village to show the relationship between the village and some of the proposed residential areas.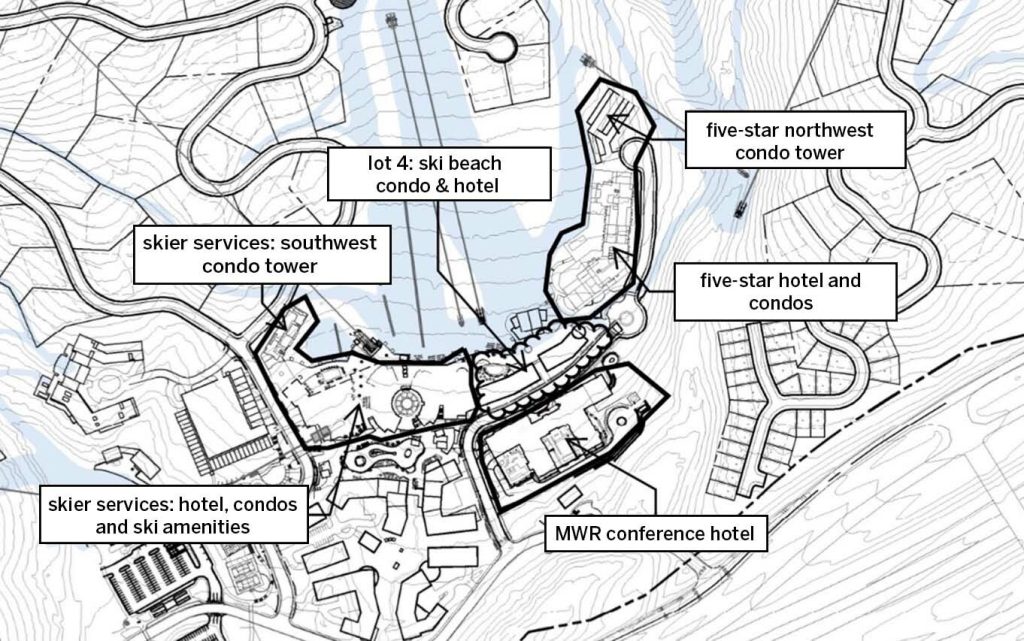 Design Concepts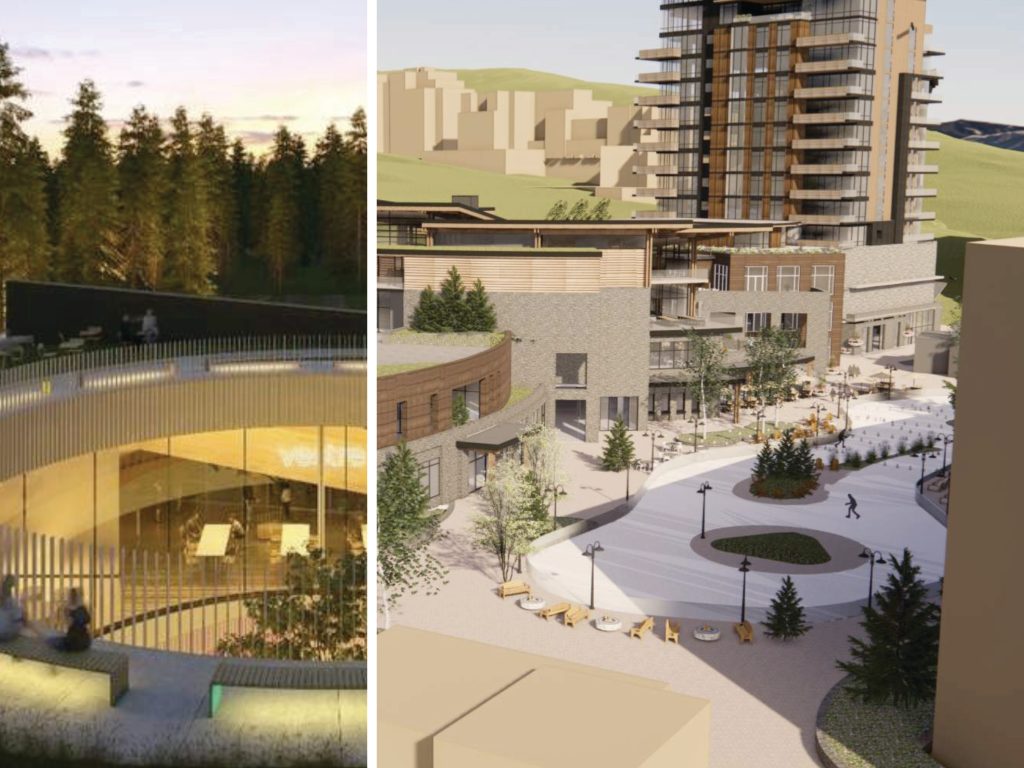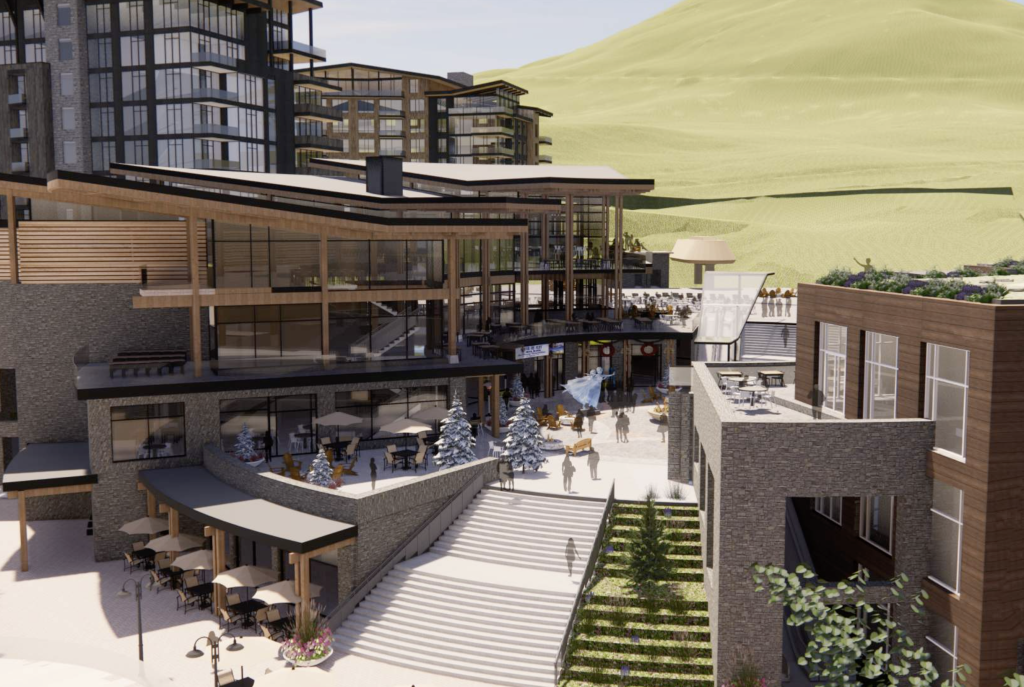 Mayflower Mountain Resort Real Estate Information
As your Park City and mountain property advisor, I'll be sending out additional details regarding the real estate offerings at the new Mayflower Mountain Resort. From condominiums to townhomes to ski-in/ski-out lots, Mayflower's real estate offerings will be as dynamic as the iconic Wasatch mountains. In the meantime, please reach out to me directly for questions or for more information.