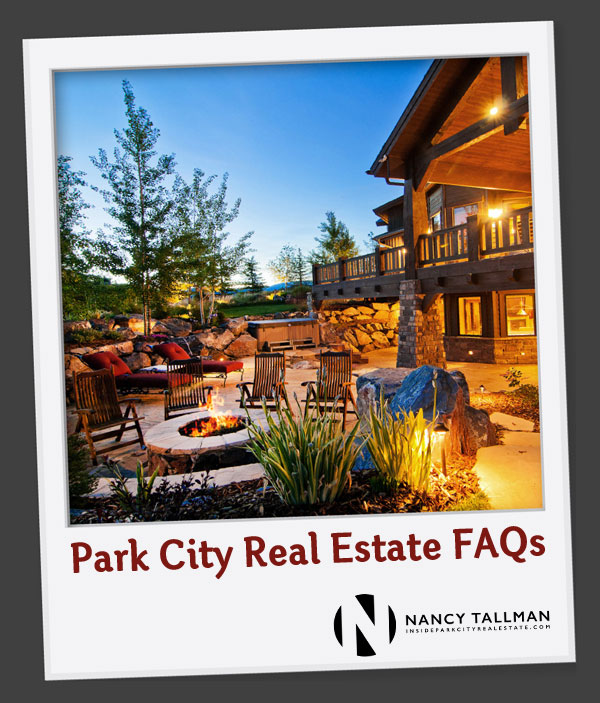 As the Park City Real Estate Strategist, I often get questions about price trends, down payments, and more. Here are my answers to some common questions about the Park City Real Estate Market.
What is the current trend in single family home prices?
The median price in Park City has been stable for the past 12 months, but is up about 10% since 2012.  Nationally, home prices increased about 10% according Case Shiller and 5.9% according to FHFA.  The Park City market is highly segmented.  Some neighborhoods have seen over 10-15% increases in pricing over the past year and others have bloated inventories and are buyers' markets.
Can I purchase a home or condominium with less than 20% down payment?
There are some great programs available for home buyers who want to take advantage of today's attractive pricing and rates.  FHA programs are available for owner occupied homes.  They require just 3.5% down but have a mortgage insurance requirement.  Programs where the borrower puts 5-10% down and obtains a 10-15% supplemental loan are a great alternative as well.  With rates still below 4.5%, taking on a bit more debt does not substantially increase the monthly payment.
Do I need a REALTOR© when I can easily find houses online?
Finding houses does not require much expertise.  Understanding a property's value relative to recent sales requires greater skill.  Where a REALTOR© really provides value is in negotiating and managing the transaction.  This is where buyers can lose money and make expensive mistakes.  I have been involved with over 20 property sales in 2014 and was involved with 24 in 2013.  I leverage my knowledge and experience to help my clients negotiate the best possible price and terms and prevent them from losing earnest money and making other expensive mistakes. Read our recent article on the Park City Board of Realtors.
Is buying a home still a good investment or does it make sense to rent?
If you are not planning to stay in the same home for 2 years, it could make sense to rent.  Otherwise, every study that compares the net worth of renters vs owners shows that home ownership is still the best way to build wealth in the United States.  In fact, a new study by the Federal Reserve shows that a homeowner's net worth is over 30 times greater than that of a renter. The average homeowner has a net worth of $174,500, while the average net worth of a renter is $5,100.
Will housing costs rise in 2015?
Lawrence Yun, with the National Association of REALTORS©, predicts mortgage interest rates will gradually rise from an average fixed rate of 4.7% in 2014 to 5.5% in 2015.  (Remember, a 1% increase in interest rates has the same payment effect as a 10% increase in purchase price).
Housing economists predict that the increase in housing prices will be slower in 2015 than 2014.  The reason for this slowdown is that home prices are approaching fair market value and there is a predicted increase in inventory due to new construction becoming available.  Experts predict an increase nationally of 3-5.7%.  So the answer is yes.  Housing will become more expensive next year.

And here's a cute photo of a moose I took recently. Life in Park City is great. Whether you are currently renting, looking to upgrade, or trying to follow a dream of investing in Park City, let me help. Do you have a real estate question I can answer? Drop me a line at nancytallman@gmail.com.