The Old Farmer's Almanac — which calculates the tides and times for everyone from fishermen to farmers — predicts that precipitation in Park City will be above normal this year. Whether you believe in those sorts of things or not, if you're planning a winter trip to Park City, it's in your best interest to be prepared.
When I moved to Park City from California in the early 2000's, I was not prepared. Let's just say strollers and sub-par boots don't cut it in 10 inches of snow. You can save yourself a lot of discomfort if you pack the right things. Here's a handy list for reference.
Park City Winter Packing List
25 Things to Bring for the Mountain & Around Town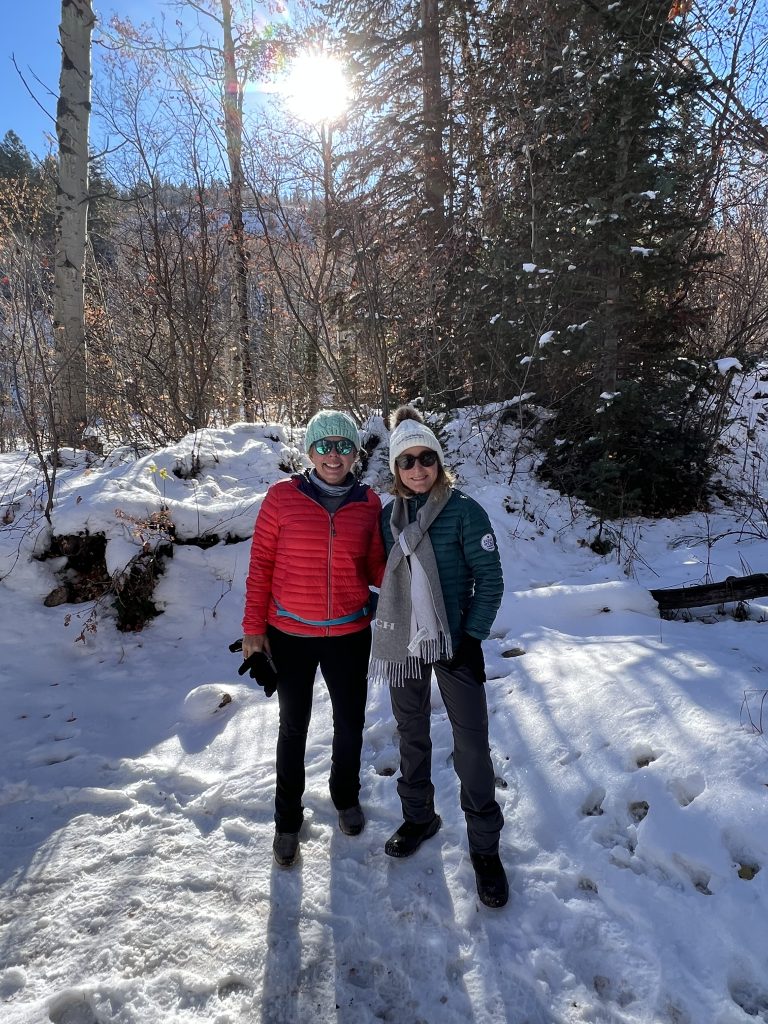 Base layers – Start off with warming base layers closest to your skin… pants and a shirt.
Fleece jacket or vest – This is your layer of warmth around your lodge or if temps aren't too cold.
Down jacket or vest – This is your layer of warmth in really frigid temps.
Waterproof jacket – Don't mess around with a jacket that will just become soggy and subsequently icy.
Snow pants or snowsuit – Even if you don't plan to ski, snow pants can protect you while walking around in the case of deep snow.
Waterproof gloves or mittens – Leather or Goretex are great choices. Always have at least two pairs.
Wool socks – Several pairs of wool socks are prudent for under your boots.
Winter hats – Carry at least two in case they get wet. A skull cap is nice underneath your helmet.
Helmet – Although not enforced by the resorts, helmets save lives. You can rent them if you don't own one.
Goggles – Definitely a must if you are skiing or boarding, to prevent wind and snow in your eyes.
Balaclava – A neck gaiter or ski mask will help protect your chin and cheeks from wind and sleet.
Waterproof boots – Don't mess around with cute boots that have no traction. Get waterproof winter boots that come up high enough that snow won't come in if it's piled up.
Ski or snowboard boots – If you plan to get up to one of our world-class ski hills, don't forget the boots! You can also rent these.
Skis or board – If you have your own gear, it can be packed in a ski or snowboard bag in the oversized luggage on your flight. If you're looking to make things a little easier, there are plenty of rental places around town and even some that will deliver to you.
Snowshoes – This is typically something that can be rented from a guide or outfitter, but if you have your own and the space to bring them you can save the money. If you have good snow boots, crampons (also known as "Yak Tracks" are not necessary, but they are a good snowshoe alternative in low snow when the trails are already packed down. (They are a personal favorite.)
Ski poles – They help with balance, timing and support as you shush down the mountain.
Sunscreen – Park City is situated at 7,000 feet above sea level, and it only goes up from there. Combine that with the reflection of the sun off of the snow and you will definitely want to be prepared with some SPF.
Hand and toe warmers – If you're doing an activity like snowmobiling where you aren't moving your body as much, your hands and feet will get cold. Some ski boots have an electric warmer option or you can get Hot Hands brand.
Sunglasses – Help protect your eyes and look cool at the ski beach.
Lip balm – one of the most common complaints I hear from guests is that their lips are dry. Pack lots of lip balm (one for each pocket, I'm not kidding) and don't skip the SPF.
Lotion – High elevation and a dry climate lead to dry skin. Be sure to pack enough lotion for your trip.
Water bottle – Stay hydrated in the mountains by bringing a reusable water bottle, one that packs in your pocket or even a hydration pack.
Swimsuit – If you have access to a hot tub at your hotel or lodge, don't forget your suit. You can also check out The Crater in Midway.
Hot tub shoes – Because you don't want to walk barefoot in the snow. Flip flops work best.
Pain relievers – If you plan to hit the mountain for full days, you might need some anti-inflammatories on hand.
Enjoy the Journey
Whether you are coming to Park City in the winter for Sundance, snowmobiling, relaxation or to ski Deer Valley or Park City Mountain, being prepared is key to a good trip. Take your preparation up a notch with these blogs to help you make the most out of your time in Park City: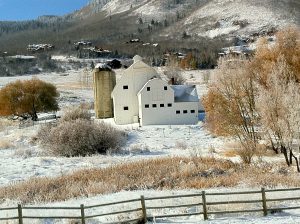 Top 12 Winter Recreational Activities in Park City
Best Resources for Park City Ski Conditions
Park City Activities for Non-Skiers