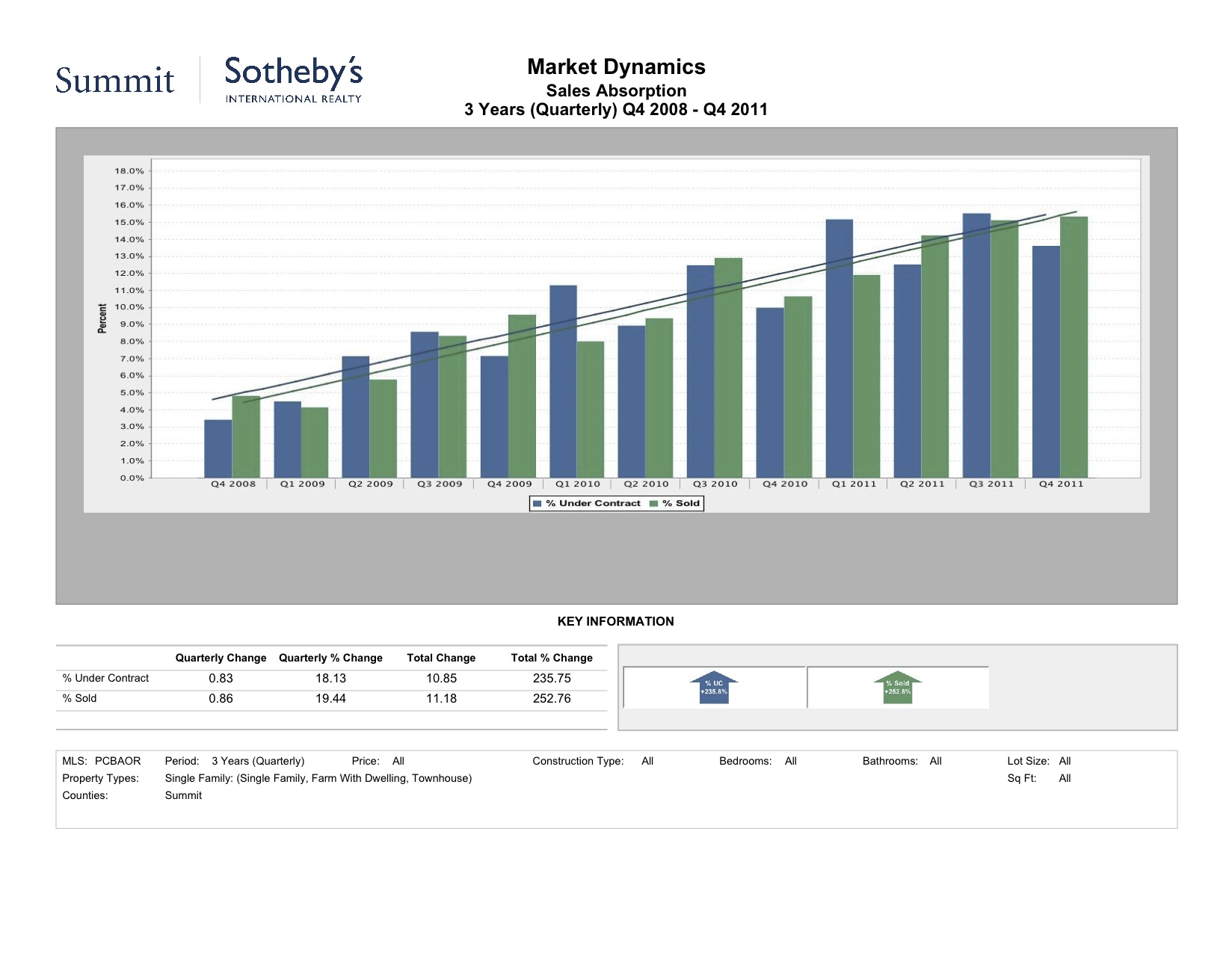 According the chart above which shows sales absorption, the number of properties sold in today's market is skyrocketing compared to the bottom in 2009.  With that incredible increase in absorption of inventory, one would expect a subsequent increase in prices.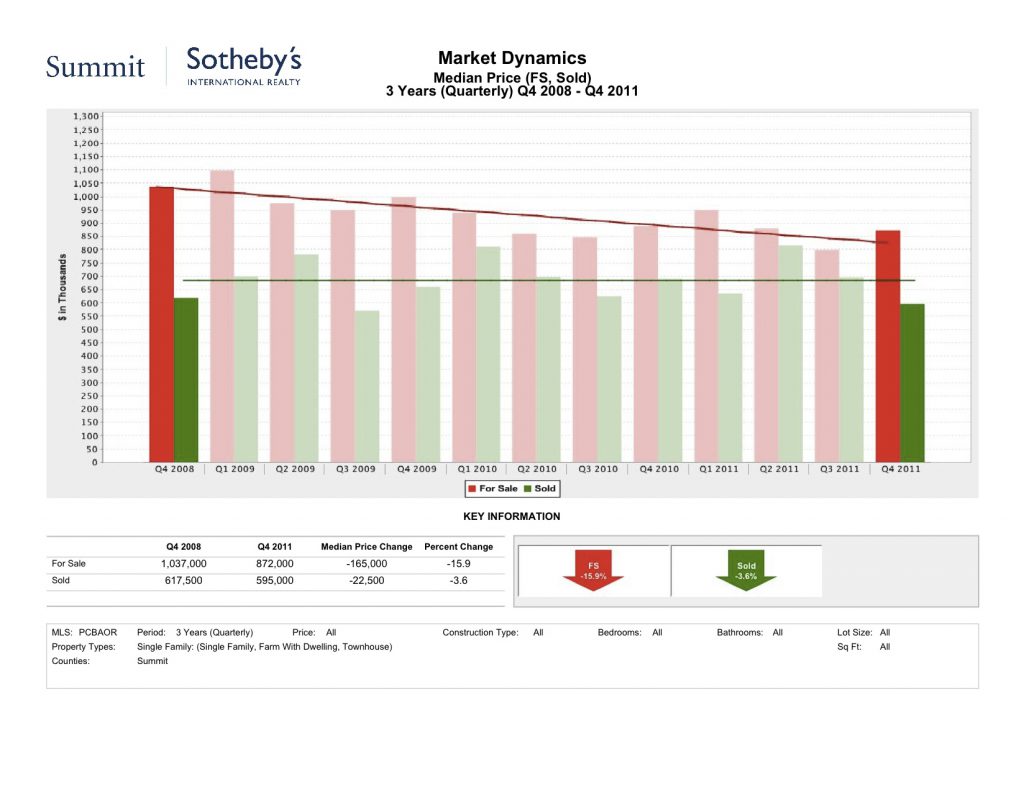 As the chart above shows, prices are still relatively flat.
This is a new market dynamic for buyers, sellers and real estate agents and requires a few navigation tactics:
Sellers
Today's record low interest rates tempt even cash buyers to obtain financing.  Such loans are contingent upon the property successfully appraising at purchase price.  Guess what the appraisal is based on?  The last 3 comparable properties that sold.  Although I have been able to locate buyers willing to pay more than the last sale for my listings, the appraisals have been challenging.   After getting their hands slapped during the real estate meltdown, appraisers are unwilling to go out on a limb and appraise a property for much higher than the last sale.  Sellers, you need to be aware of this when you price your property.  I will fight for my sellers by writing appeals link to the blog I wrote on appeals last month but there is no guarantee I will be successful every time.
In some neighborhoods, prices have not yet stabilized.  I listed a condominium this past November and two months later, the comparable sales picture changed.  A few comparable condominiums in the last two months sold for less than those sold in the 6-month period we used to price the listing.
Necessary tactic: Price according to the last comparable sales; not higher.  If your home is on the market for more than three months, re-examine comparable sales and be willing to adjust your price accordingly.
Buyers
If you have been out looking at property, you know there are few available properties in excellent condition and priced to sell.  Chances are that you are not the only buyer who realizes a good property when it comes along.
Necessary tactic:  Don't submit a low ball offer!  Avoid the multiple-offer scenario and come in with a strong offer along with a pre-approval letter or proof of funds.