An Interview w/Mario Ferreira
Director of Business Development, Barclay Butera Interiors
Some of my clients are buying homes where they are allowed to choose the interior finishes.   Others have asked me for help with remodeling.  Park City homeowners want to know what is cutting edge right now.  I went to a Park City expert, Mario Ferreira, to find out.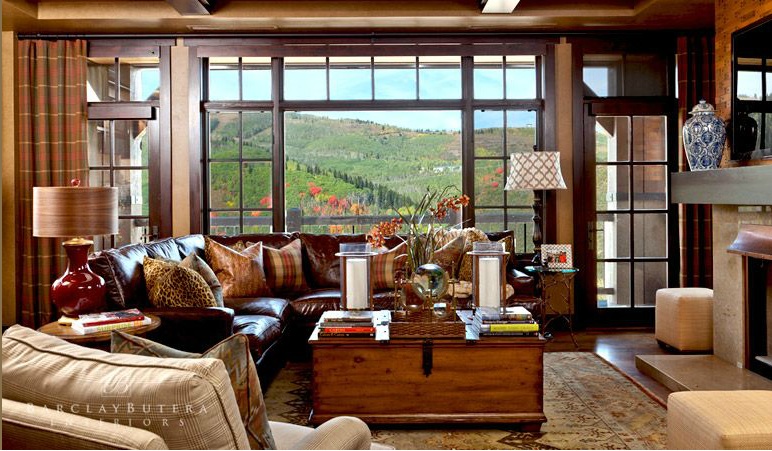 Barclay Butera Interiors has furnished some of the most high end and amazing homes in Park City, including several condominiums and the lobby at Flagstaff in Deer Valley® Resort and a residence at the Montage Deer Valley® Resort.  They offer full interior design services, including furnishings, accessories and remodeling.  Mario explained the difference between an "interior decorator" and an "interior designer".  A decorator just knows furniture.  A designer has the training and certification to understand floor plans and finishes in addition to furnishings.  Mario works with interior designers at Barclay Butera Interiors to provide the full spectrum of design services for their clients.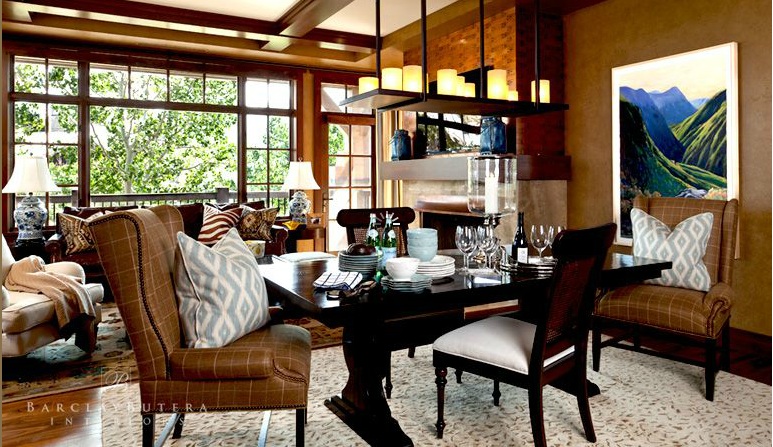 Here are interior design trends that Mario noted:
Owners are shying away from big logs and a cabin feel.  Today, they prefer cleaner lines.  Darker wood stains are used and undermount sinks are back to create a more streamlined look.
"Mountain Elegant" or "Mountain Contemporary" are terms used to describe the most popular look right now.  Most Park City homeowners do not want to feel like they are living in a New York loft.  They want clean lines, but also a sense of warmth.
Park City homeowners want a warm home that is comfortable.  Earth tones are mixed with accent colors such as red, orange, blue, yellow and teal.  Colors that a designer may not have used together 5 years ago (like red and orange) are used for walls and accents to create a fresh look that pops.  These same colors and combinations are also showing up on fashion runways.
The home is not "matchy-matchy".  The chairs in a room may be different, but blend together.  Two nightstands may be different.  Different patterns that are in the same color family may be used.  Animal prints and fur are also used to add texture.  The idea is to create a layered look with depth.
Wall coverings are back.  Textured walls with cloth or bamboo are used to further create warmth.
The home should reflect the owner's use.  If the home is in a rental pool, durable and washable fabrics are chosen.  If there are children or grandchildren, there should not be sharp edges.
Theater rooms are still popular, but owners are moving towards sofas, chaise lounges and sacs instead of theater seating to create a more cozy and comfortable space. 
For more information about Barclay Butera Interiors, visit www.barclaybuterainteriors.com.
You can reach Mario at 435.655.5030 or Mario@barclaybutera.com.  He is an excellent resource.  If you are purchasing a new home or remodeling your current home and want advice on the items and finishes that provide the highest return on investment, please contact me.