Park City School District's Superintendent, Ember Conley, EdD, is passionate about making Park City Schools the best in the nation. Her goal is to create an environment of excellence and innovation to encourage and support teachers, students and staff to work at their highest possible levels. Psychologists know that when individuals are given the opportunity to work in a positive work environment, they are happier and morale improves. When teachers and school district staff members are satisfied, the education environment is maximized.
PCSD Comprehensive Needs Assessment
In August, 2013, Superintendent Conley began a comprehensive needs assessment of the District. During this process, staff members expressed different levels of satisfaction.  As the year progressed, Superintendent Conley and her team acknowledged the staff input and intentionally researched methods to improve the culture of the District.
Another major result of the comprehensive needs assessment was the need to provide teachers opportunities to collaborate as teams to better meet the learning needs of students. Consequently, the shift towards more collaborative teaming assumes that all members have the necessary skills to work effectively as a team. These team member skills are the intentional focus of using Mind Set.
Implementing Mind Set
Mind Set, a three-year program being adopted by the District, utilizes a proven 3-step process to turn the vision for a better school environment into a reality. Developed and implemented by Kim Hoogeveen, PhD and Blake Hoogeveen, Mind Set is a model for supporting workplace morale.
The main processes for implementation include:
A Cultural Health Survey–every employee including staff and educators
Mind Set Infusion Program–train and certify District employees to teach the program
Leadership & Success Academy–for middle school/high school students
Summary of Initiatives
In a nutshell, the survey assesses employee satisfaction in over 40 key areas. The survey results are compared to average and peak employers to determine areas of excellence and areas of improvement. The survey results are also sliced and diced numerous ways to determine if there are differences in morale due to gender, length of time on the job, employment in a specific school or department, etc.
The survey results will be used to design and implement the "Mind Set Infusion Program" where District employees will be provided tools to ensure that staff members work collaboratively and provide an excellent educational opportunity to PCSD students. Depending on the results of the survey, staff members will receive mini lessons addressing areas to improve the cultural health. This ensures the longevity of the program after the consultants are no longer involved. The infusion program will teach District teachers and staff accepted business principles such as communication, active listening, decision making, creating "Raving Fans", and characteristics of great teams.
The final phase of the program involves teaching these principles to Park City students.
What Are Your Thoughts?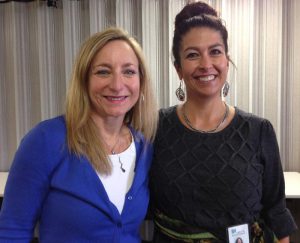 As a trustee of the Park City Education Foundation I was presented with a sneak peak of this program and I am very excited about it. I love Dr. Conley's quest for improving our schools. She understands that creating better schools involves more than drilling students to do better on standardized tests. I'm excited about this program and her leadership.
What are your thoughts? Share them in the comments section below.