Today was the first day of the Park Silly Market. That means….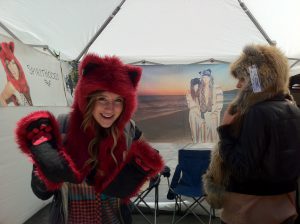 Crazy hats for sale–with pockets to keep your hands warm…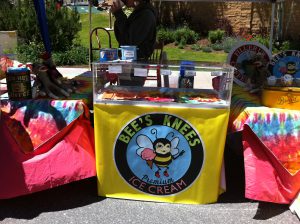 Bee's Knees Ice Cream–the next time I'm in Midway, I'm going to their shop on Main Street.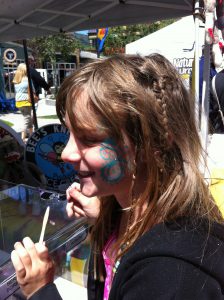 Face painting….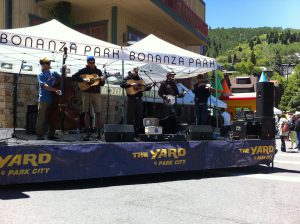 Blue Grass Bands…
My daughter, Whitney and I had a very nice afternoon on this first Park Silly Market of the season. The were lots of people about; we shopped the farmer's market first and scored some delicious heirloom tomatoes and Volker's Balsamic dip. Whitney had her face painted and we sampled "Bee's Knees Ice Cream". This was the best ice cream I have ever eaten. They have a store on Main St in Midway that is not to be missed. We had some excellent barbequed ribs at Spencer's. These ribs fell off the bone and were meaty and delicious. Much better than the ones we had last Friday night on Main Street.
Even though it was a cool day, it felt like summer with all of the people, kids and dogs about. The Park Silly Market means summer in Park City and it is not to be missed.